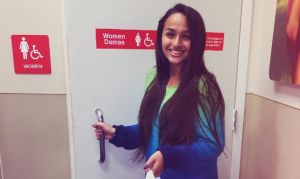 By now everyone has heard about the ongoing debate over transgender bathroom policy. Supporters of transgender rights argue that people who identify as transgender should be allowed to use whichever restroom they are more comfortable with. Those who oppose this idea claim that, among other things, such a policy will make it easier for sexual predators to attack people particularly women and children when in the restroom.
Transgender Youth
This issue gets even more complicated when talking about school-age kids. Whether or not transgender youth should be allowed to use the school restroom of their choice is a difficult question, namely because nobody can agree on when exactly a person's gender identity is fully formed. Many people believe that children and teenagers are simply not equipped to establish themselves as transgender adolescence can be a very confusing time, and young people are chock-full of hormones. They are also notorious for making decisions without properly thinking them through. While some teenagers sincerely identify as transgender, others who say they are may just be going through a phase, or acting out in an attempt to get a reaction. Opponents of this new bathroom policy argue that since adolescents are not capable of making such decisions, students should be required to use the school bathroom that corresponds with their biological gender.
Obama Gets Involved
If this issue wasn't contentious enough already, last week President Obama decided to throw his hat in the ring. The president sent out a letter to every public school district in the country, directing them to begin allowing transgender students to use whichever bathroom they would like. Unsurprisingly, the president's message was met with mixed reactions. Some praised Obama for supporting transgender rights at the national level, while others criticized him for trying to "boss" the schools around. Schools are run by the state, not the federal government, so technically Obama doesn't have the power to immediately change school policy. However, included in his letter was an implied threat: schools that refuse to comply could face lawsuits or cuts in federal funding.
**States vs. The White House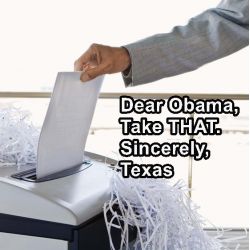 **
At least at this point, a resolution seems unlikely hundreds of school districts from many states have already chosen to ignore the order. It would take a massive effort on the part of the federal government (and many lawsuits) to force the states into compliance. It would also be, by every indication, a messy battle the dissenting states are unlikely to go quietly. In a display of how strong feelings are on the issue, one Texas superintendent proudly declared that Obama's letter was "going straight to the paper shredder".
Role of Parents and Doctors
Let's put the question of state policy aside for a moment and refocus on transgender youth. From a neutral point of view, it would make sense for parents and doctors to play a part in all of this. As with any major decision in their child's life, parents ought to be involved to offer support and guidance. Additionally, a child confused about their gender identity would surely benefit from consulting a medical specialist. Wouldn't this be a more responsible first step than asking a young person, who is just beginning to understand human anatomy, to make such a challenging decision on their own?
Takeaways
The issue of transgender youth really comes down to a debate over maturity and human development. Are adolescents old enough to decide their own gender identities? If so, should there be an age limit? Teenagers are known to be fickle, and those developing years can be a very confusing time. Even the licensed professionals can't agree on a right answer to this question. What do you think? Are young people capable of declaring themselves transgender? On a national level, was Obama right to get involved by telling the schools what to do?