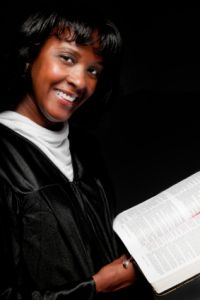 Online ordinations have been booming in the last couple of years, with more people than ever becoming wedding officiants to marry their friends and family. With changing ideas about what constitutes a wedding, people are searching for novel ways to tie the knot and still obtain the legal benefits afforded by marriage. This is good news, but some voices in the media--most recently the British tabloid The Daily Mail--have pointed out that certain obstacles still exist for those who wish to become a minister to marry friends or relatives. This doesn't have to be, though, and there are a couple of reminders for couples trying to get around these roadblocks while keeping their ceremony unique and memorable.
It wasn't always so easy to get ordained online as a priest, minister, rabbi, imam, or other clergy member. Only fifty or so years ago, obtaining the authority to perform a wedding ceremony, baptism, or funeral required years of intensive study at a seminary or other school of religious training and a traditional minister's credential awarded by church leaders at their discretion. This began to change with the founding of the original Universal Life Church in Modesto, the original Universal Life Church from which the ULC Monastery sprang to form its own, independent congregation.
Now, as Daisy Dumas of The Mail reports, "[w]edding site Theknot.com told The New York Times that a third of interviewees, married in 2009 and 2010, had been wedded by a friend or family member", and The Times also states that the number of licenses issued to couples ordained by Universal Life Church ministers doubled since 2009 to 1,105 in 2011, with new ministers taking advantage of $5 ordination certificates and items like the New York City Wedding Officiant Package. Also according to Dumas, The Times reports that the ULC Monastery in specific ordained 150,000 last year, up from 98,000 in 2007. As she points out, a huge motivation for the ordinations is the opportunity to marry loved ones and to make ceremonies more personalized and intimate.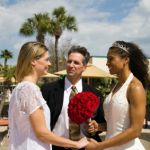 But Dumas also points out some problems people have faced or will face getting married by ministers ordained online, one of which is the legality of online ordination, and it's important to remind wedding officiants and the couples they marry to do a little research into this. Marriages performed by ministers ordained online may still not be recognized in some states and other jurisdictions, Dumas says: "as popular as the trend may be", she says, "there may be p[ro]blems further down the road, given that some U.S. state marriage laws have not caught up with the unofficial officiants". She quotes Joanna L Grossman, a professor at Hofstra Law School, as telling The Times that a closer look is necessary to "make clear whether [the marriages] are valid or not".
This is certainly a legitimate concern on the part of online ordained ministers and those they marry. Online churches have had difficulty getting their ordinations legally recognized in places like the U.S. state of Virginia and Washington, D.C., but they are perfectly legal in most other places in the United States. Of course, it is always better to be safe than sorry, and the best way of making sure that your marriage or ordination is legal in your local jurisdiction is by checking with your local city or county clerk. If there are any legal barriers, simply contact the ULC Monastery. The church has made a commitment to dismantling these impediments and protecting the equal sacerdotal rights of all clergy members, a core belief of the church as stated in its ecclesiastical proclamation of canon law.
Not all problems with online ordination pertain to legal technicalities, though, and some critics have suggested that the practice gives couples a false hope of escaping marital turmoil. According to Dumas, Stephanie Coontz, Director of Research and Public Education for the Council on Contemporary Families, told The Times that young couples are guilty of "magical thinking" by assuming that weddings performed by ministers ordained online will make them "exempted from the pressures" of traditional married life.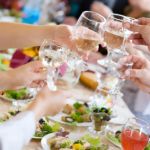 This is a good point, but it is no real cause for concern. Online ordination isn't intended to create a different class of marriages in the first place--it is only supposed to make marriage easier and more intimate. If couples married by ministers ordained online have the same problems as traditional couples, this only means they have the same legal rights and responsibilities as traditional couples, which is good news for those with questions about the legality of the practice.
Besides, there are untold benefits to weddings performed by priests ordained online beyond the intimacy of the ceremony itself: online ordination saves money, it respects and honors religious equality without judgement, and it gives open-minded friends and relatives the chance to marry traditionally marginalized couples such as same-sex, interracial, and interfaith couples (in which cases traditional clerics frequently refuse to officiate). So the pointer here is to remember that marriages performed by ULC wedding officiants and similar clergy members will have the same rights and responsibilities as any other marriage--the path to getting married will simply be a lot smoother.
The current surge in online ordinations is a positive reflection of people's changing attitudes about what constitutes a real minister or a real marriage, but, understandably, ULC ministers and the couples they marry have concerns about potential barriers to performing a legal wedding ceremony. One of these is the legal grey area that may exist in some places, as well as the myth that weddings officiated by ULC ministers give a "way out" from the responsibilities of traditional marriage. As discussed, however, these concerns can be put to rest: establishing the legality of the practice simply requires a coordinated effort by officiant, wedding couple, county clerk, and church, and marriages legally performed by ULC ministers bestow the same rights and responsibilities as any other, not provide an escape route for the irresponsible. Questions will remain, though, which is why we invite you to contact the church with your concerns or discuss them with other ministers on the church's Facebook discussion forum or social network for ministers.
Source: