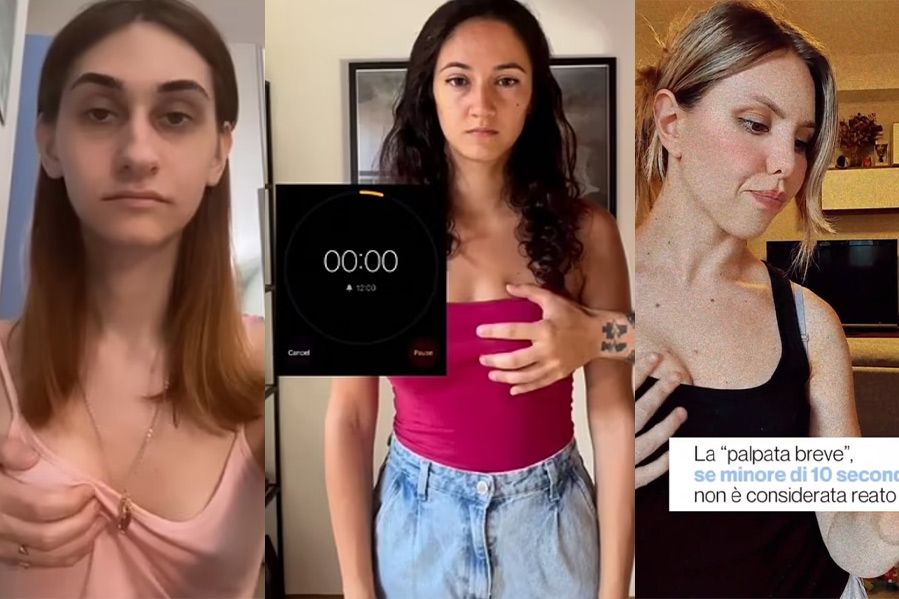 How long does unwanted touching have to last to constitute sexual assault? According to one Judge, the magic number is 10 seconds. Anything less is – apparently – no big deal.
How did we get here?
The ruling came in the case of a 17-year-old female high school student, who last year reported being touched inappropriately by a 66-year-old custodian.
The school employee allegedly touched the student's rear end and grabbed her as she climbed a staircase.
Love, you know I was joking," is reportedly what the custodian told the student. He admitted to this unwanted touching, but insisted it was simply in jest. 
Italian prosecutors sought a prison sentence of three-and-a-half years and a sexual assault charge, but instead, a judge just decided to let the man go.
His reasoning? The groping lasted less than 10 seconds, so short that it "does not constitute a crime," the judge argued. 
Now, outraged young people are taking to social media to express their outrage, and are posting uncomfortable videos of them groping themselves for ten seconds, to show just how long ten seconds really is.
Ten-Second Rule
The case went to trial, and not many are laughing at the custodian's joke after his shocking acquittal.
The judge argued that the caretaker made an "awkward maneuver without lust," and since it was only a brief moment, he had done nothing wrong.
The ruling outraged many around the world, with thousands taking to social media to express their dissatisfaction with the seemingly completely arbitrary 10 second time limit on harassment.
Outrage Grows
Following the ruling, the hashtag #10secondi began trending on Instagram and TikTok. Thousands of social media users, primarily women, have posted videos of themselves touching their intimate parts for 10 seconds.
The videos are intentionally uncomfortable, the poster staring silently at the camera as they touch their privates, a 10-second timer slowly ticking down. Their creator's hope to send a message that any amount of harassment is unacceptable and that they are, frankly, fed up with how blatantly women are mistreated.
"Who decides that 10 seconds is not a long time? Who times the seconds, while you're being harassed?" pondered Italian influencer Francesco Cicconetti on TikTok. "Men don't have the right to touch women's bodies, not even for a second - let alone 5 or 10."
Many have come forward to share their own stories of harassment, pointing out that less than a second of inappropriate and unwanted touching is enough to make one feel violated and cause severe mental distress.
War on Women?
The student who was initially harassed by the man says that both the ruling and the custodian's excuse is preposterous.
"The judges ruled that he was joking? Well, it was no joke to me," she stated. "He groped my bottom. Then, he pulled me up - hurting my private parts. For me, this is not a joke. This is not how an old man should 'joke' with a teenager."
The student says she fears the ruling will only prevent other women who've been harassed from coming forward.
Critics say it's just another sign of a disturbing trend of women facing discrimination, or seeing their bodily autonomy reduced or denied – efforts that some worry are ramping up.
From women being told they cannot serve as church leaders, to the reversal of Roe v. Wade that has resulted in sweeping limits on abortion access, critics argue that women are facing an unfair uphill battle. 
This latest court ruling only adds fuel to their theory. 
With global outrage growing, opponents of the decision are hopeful that the case can help shine a spotlight on the poor ways women are treated worldwide. 
What do you make of the ruling? Does sexual harassment and assault require a stopwatch to identify? And if so, who's watching the clock?