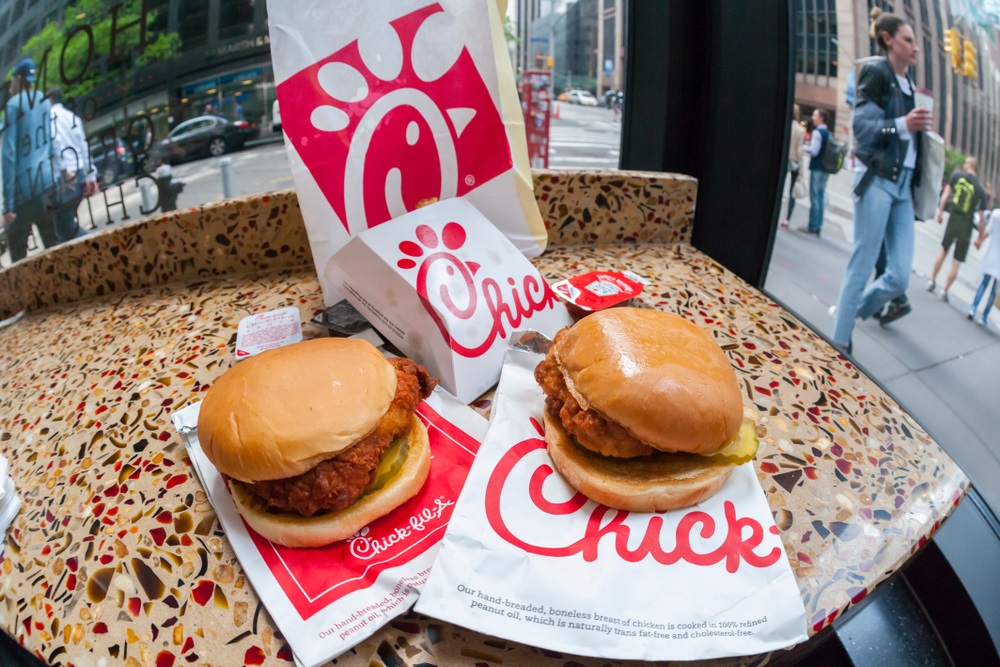 In a stunning about-face, Chick-fil-A announced earlier this week that it will stop all donations to Christian charities that have histories of fighting against same-sex marriage.
The fast food chain has faced years of criticism over its ties to charitable organizations with anti-LGBTQ track records. Activists have staged protests outside Chick-fil-A locations all over the world, demanding that the company stop funding groups that oppose gay rights. In some cases, they've been successful in stymying the company's growth.
Just when it seemed as if Chick-fil-A would never consider changing its ways, the company issued a statement explaining that it will end its relationship with the Salvation Army and the Fellowship of Christian Athletes two of the primary offenders identified by activists. From here on out, a spokesman explained, Chick-fil-A will focus its charitable donations on "education, homelessness and hunger."
Christians React
Although the decision certainly earned them positive PR in some circles, one specific constituency was extremely unhappy about the announcement: conservative churchgoers. Many expressed their disappointment online, accusing Chick-fil-A of "bowing to political correctness" and "betraying Christian values."
Others decided to have some fun with the controversy:
A Troubled Past
Chick-fil-A's reputation for homophobia has followed the company ever since CEO Dan Cathy's infamous 2012 comments opposing same-sex marriage. Despite facing a national boycott from LGBTQ rights groups and angry customers, the company stood its ground. In the years since, Chick-fil-A has steadfastly continued supporting Christian charities some of which were accused of endorsing conversion therapy and other controversial practices.   
It now appears there's been a change of heart from the fast food giant. What's not clear, though, is whether the new policy is the result of evolving views on gay rights, or just a calculated economic decision as the company seeks to broaden its appeal and expand into new markets.
Is It Enough?
On paper, this seems like a huge win for LGBTQ rights activists. After years of pressure, a major corporation finally threw in the towel and backed down. However, some think the company hasn't gone far enough in severing its problematic ties. "If Chick-fil-A is serious about their pledge to stop holding hands with divisive anti-LGBTQ activists, then further transparency is needed regarding their deep ties to organizations like Focus on the Family, which exist purely to harm LGBTQ people and families," said GLAAD director Drew Anderson.
Then came reports that Chick-fil-A had decided to backtrack on its decision a bit, and wouldn't totally rule out donating to anti-LGBTQ charities in the future.
What's your take on this whole saga? Is it possible for Chick-fil-A to earn back the trust of the LGBTQ community, or has too much damage been done? Will Christians really turn on their favorite fast food restaurant, or is that an empty threat?