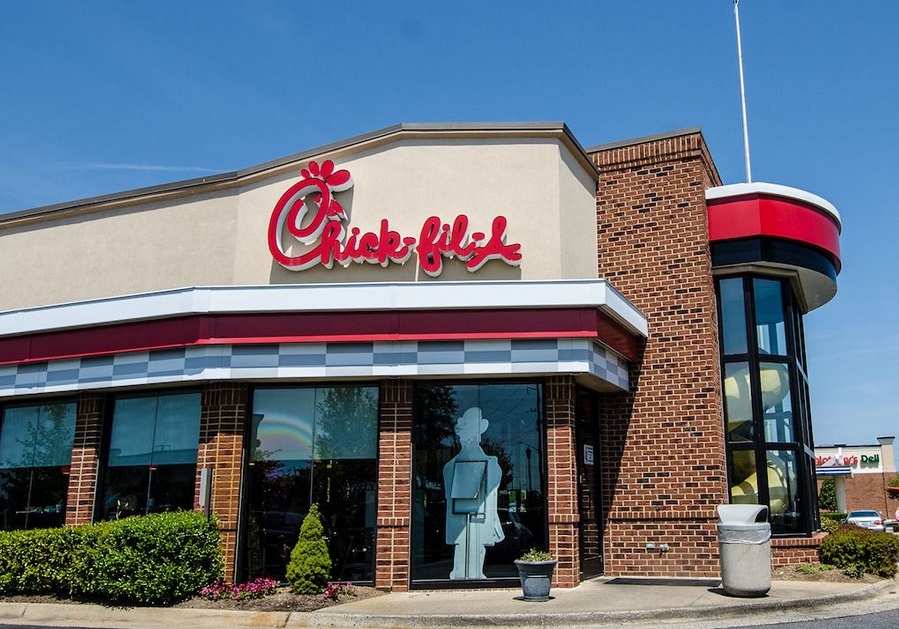 ---
San Antonio has decided to ban controversial fast-food giant Chick-fil-A from opening a new location at the city's airport. After plans for the new restaurant were made public, community groups expressed concern over the company's record on LGBTQ rights. Amid growing pressure, the San Antonio City Council voted 6-4 to bar the popular fried chicken chain from opening.
"With this decision, the City Council reaffirmed the work our city has done to become a champion of equality and inclusion," declared District 1 Councilman Roberto Trevino, who voted against Chick-fil-A's airport expansion. "We do not have room in our public facilities for a business with a legacy of anti-LGBTQ behavior. Everyone has a place here, and everyone should feel welcome when they walk through our airport."
Defiant Response
Following the decision, Chick-fil-A representatives released a statement expressing their disappointment. But they weren't the only ones to complain. While many supporters of LGBTQ rights were thrilled by the news, critics say banning Chick-fil-A from the airport is an unnecessary attack on religious beliefs that will only sow more division.
Sen. Ted Cruz was quick to seize on the issue, writing on Twitter: "San Antonio City Council voted to ban @ChickfilA from the airport bc the company gave to...the Fellowship of Christian Athletes & the Salvation Army?!? That's ridiculous. And not Texas."
Others argue that the personal religious beliefs of the company's ownership should be of no concern to anyone. Chick-fil-A doesn't discriminate against customers, and people of all walks of life are free to visit their restaurants.
Double Trouble
But the people of Buffalo aren't buying that argument, either. In a surprising move, the city of Buffalo, NY has also decided to ban Chick-fil-A at the city's airport. Assemblyman Sean Ryan announced the news on Twitter:
This development came just days after the San Antonio decision, a troubling trend for a fast-food franchise eager to improve its image.
A History of Controversy
Chick-fil-A has been the source of controversy ever since the company's owner first publicly spoke out against gay marriage back in 2012. That incident sparked nationwide boycotts and spurred supporters of "traditional marriage" to line up around the block to show their support. Profits jumped over 12% on the year.
Since then, investigations have also revealed the company donates sizeable amounts of money to groups that actively oppose LGBT rights. Just this week, it was reported that Chick-fil-A has donated $1.8 million to religious groups with troubling records of anti-LGBT discrimination.
While tasty fried chicken is the heart of its business, the company has made no secret of its religious views, even splattering biblical verses on its restaurant walls. One recent New Yorker piece compared the chain to a megachurch.
Principle vs. Pleasure
And therein lies the problem: Chick-fil-A has attained church-like popularity and recognition in part because the food and service are both consistently good. Boycotting means giving up that delicious dining experience something not everyone is willing to do.
This dynamic forces consumers to reconcile their spending power with their own moral and ethical stances. Do you support LGBT rights enough to stop eating at your favorite restaurant? It's an interesting question - and not an easy one to answer. Even some members of the LGBT community admit eating there despite knowing full well the company's stance.
What do you think? Do the religious influences behind Chick-fil-A bother you? Should our conscience stop us from handing money to companies with views we find distasteful?