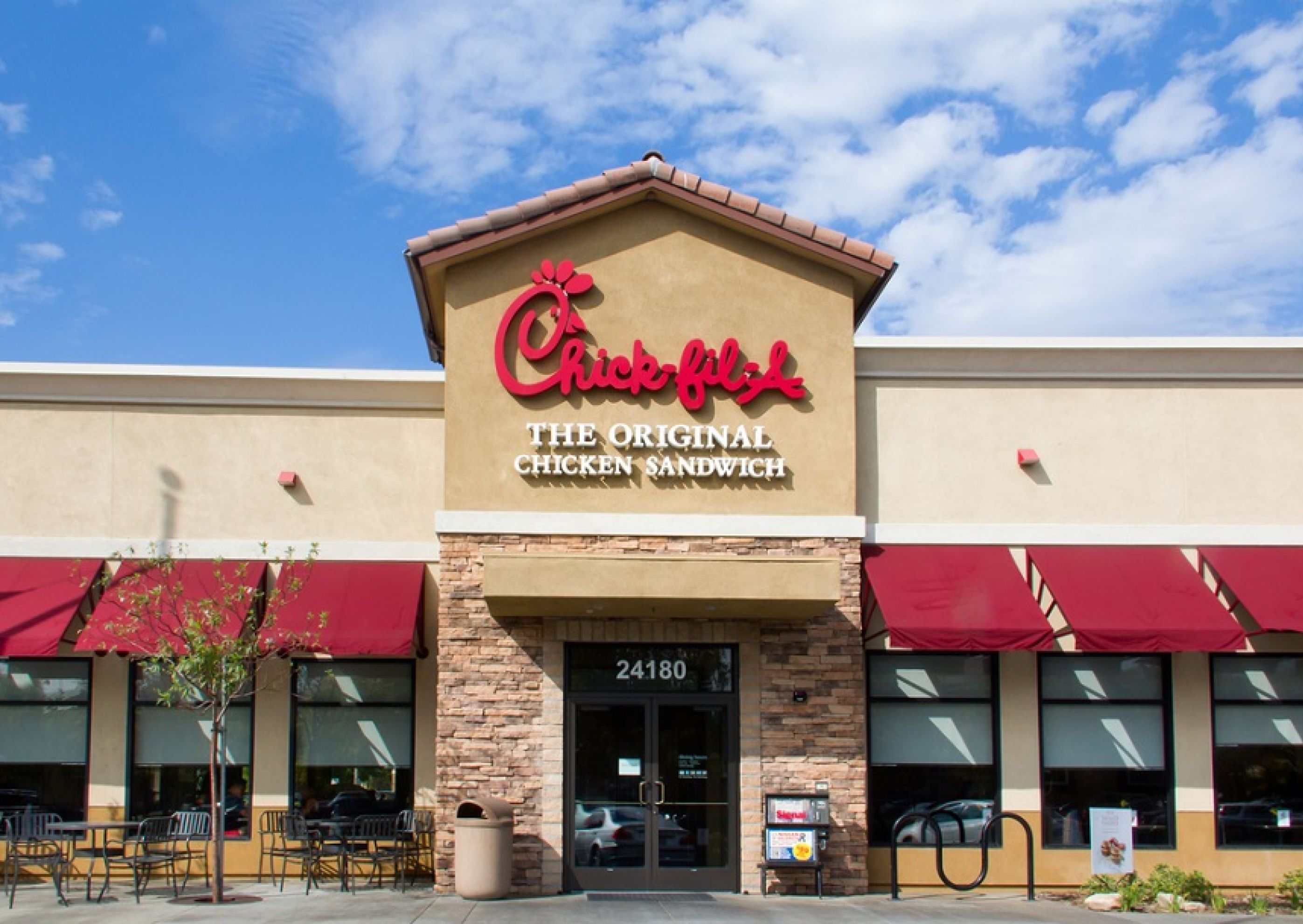 These days, business and politics seem to be inextricably linked. Take the recent events in Georgia, for example. The state legislature passed a bill that would make it legal for faith-based organizations to deny services to gay people. The bill then went to the desk of Governor Nathan Deal and the warnings started pouring in from forward-thinking corporations all over the country. Disney, Coca-Cola, Microsoft, and Apple were just a few of the hundreds of companies which expressed their opposition to the discriminatory legislation, and threatened to move their business elsewhere. Given the potential economic impact on his state, Governor Deal's hand was forced: he quickly vetoed the bill. This incident provides a great example of the prominent role businesses play in politics today. However, there are plenty of companies who aren't blessed with such progressive leadership.
The Curious Case of Chick-Fil-A
Today we'd like to explore an older, well-known case of business mixing with politics. Back in 2012, the restaurant chain Chick-Fil-A came under fire after the owner publicly stated that he did not support same-sex marriage. Many people promised to boycott the business due to the bigoted stance of the owner. Others decided that they really wanted to support the stance by lining up around the block for the food, turning otherwise normal chicken into a deep-fried homophobic political statement. The year of the scandal, profits jumped by over 12% from the previous year as customers all over the country eagerly flocked to buy chicken sandwiches in support of "traditional marriage".
Tough Gamble
For Chick-Fil-A, the upward trend in profits has only continued over the last several years. Of course, we can't attribute this solely to the company's political stance; they make some good chicken and have been successfully expanding their business. We can safely say that their political stance isn't hurting their bottom line but that's not the case with every company. There are plenty of reasons why companies should consider leaving politics out of their business. This is especially true for small businesses, which can be affected in numerous negative ways.
Profit Loss
No matter what you believe, there are people out there who are going to disagree with you. It doesn't matter how popular the opinion is, politics is a prickly topic. Consumers also have a hard time separating their politics from where they spend their money. By taking a strong political stance, you are running the risk of losing some of your most loyal customers, which can directly hurt your profits. There have been many small businesses who have taken a stand on a political issue and wound up going out of business. You have to decide whether that risk is worth it to you or not. And remember, it's not just the business owner's interests at stake, but employees' as well. Your profits affect your employees in several different ways:
It determines whether or not you can hire more employees

You may not be able to offer decent wages if profits decline

If the business starts losing money, you may no longer be able to offer a benefits package
Many of your employees may be relying on their jobs to provide for their families. You may be directly hurting your employees when you share your political beliefs.
Alienating Employees
Chances are good that not all of your employees are going to agree with your political stance. Imagine, for example, how a pro-choice woman would feel if her employer forces her to pay out of pocket for birth control based on a personal belief. Since your employees probably have diverse political beliefs, some may decide they don't want to work for a business with views fundamentally contrary to their own. This can lead to employees leaving, or at the very least some awkward encounters in the workplace. Any business owner knows that such drama is best avoided.
Online Posts Last Forever
In the age of social media, everything you post online can be held against you in the future. There have been so many cases of someone saying or posting something in the heat of the moment that they don't mean, and which later comes back to bite them. No matter what the person does to rectify the situation, he or she lives with that remark forever. This means that once you take a stance on a political issue, there is no going back. Even if you try to delete a post or separate yourself from a statement, there will still be evidence that you said it and people will remember.
Should Politics Mix With Business?
It can be very advantageous to associate your business with a political stance. It's a great way to distinguish your brand, for example. Loudly voicing an opinion is also quintessentially American. However, you should tread carefully when trying to make politics part of your business image. Even though it's admirable to stand up for what you believe in, that doesn't mean it's a good idea to push your beliefs on customers in the end, it may cause more harm than good. What do you think? Is this a gamble worth taking? Is it a good idea to mix business with politics?