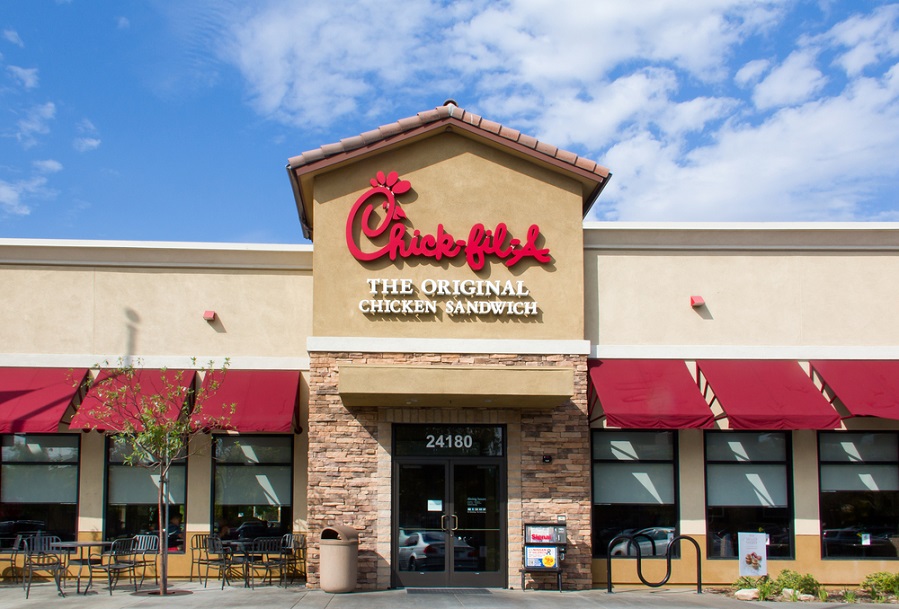 ---
Still licking their wounds (and maybe their fingers) from the last chicken battle, Texas lawmakers took an important step toward protecting a well-known discriminator.
Texas Senate Bill 1978, referred to as the "Save Chick-fil-A" bill, would prevent cities from taking action against individuals or companies based on their support for religious organizations.
So what does the bill have to do with Chick-fil-A?
Chicken is Back on the Menu, Boys!
This new legislation is reportedly a response to the San Antonio City Council's controversial decision to ban Chick-fil-A from setting up shop at their airport's food court earlier this year. Supporters of the ban argued that the restaurant's connections to socially conservative organizations, as well as its owner's stated opposition to same-sex marriage, was grounds for preventing them from opening a new location within city limits. Councilman Roberto Treviño had celebrated that vote, insisting his city had no room "for a business with a legacy of anti-LGBTQ behavior."
Texas Attorney General Ken Paxton insisted he'd investigate whether the City Council decision violated the First Amendment. "The Constitution's protection of religious liberty is somehow even better than Chick-fil-A's chicken. Unfortunately, I have serious concerns that both are under assault at the San Antonio airport."
But before any legal challenge could be made, Texas legislators decided they would solve the problem themselves by fast-tracking a new law to prevent San Antonio and any other Texas city from standing in the restaurant's way.
Them's Fighting Words
The bill has already passed a vote in the state house, and Texas Gov. Greg Abbott has announced he will sign the legislation if it reaches his desk. Those in favor argue that it's an important protection for religious freedom, and will prevent businesses from being discriminated against based on their beliefs.
"Should any city council be able to refuse me as a vendor in their city simply because I make donations to my church, which holds a biblical view of marriage?" Republican state Rep. Matt Schaefer asked.
But opponents aren't planning to give in so easily. Democratic State Representative Julie Johnson promised a lengthy legal challenge ahead should the bill go into law. "The underlying message remains the same and that message poisons this state. It sends the message that Texas is not open and welcoming to all," she said.
More Than Just Playing Politics
While this may come across as low-level political gamesmanship, the question of whether or not companies like Chick-fil-A deserve to be judged on and feel repercussions for the social stances they take is a serious legal issue that we're clearly not close to resolving.
Should a city council (or any government body) be able to decide whether or not a business is allowed to operate within its jurisdiction based on the company's stated religious beliefs?
On the one hand, part of the role of government is to support its citizens and make decisions that reflect their views. But how far should that power extend? And how does freedom of religion factor into the equation?
As this case makes its way into the court system as it seems likely to do it'll be interesting to see how the law interprets these important questions.