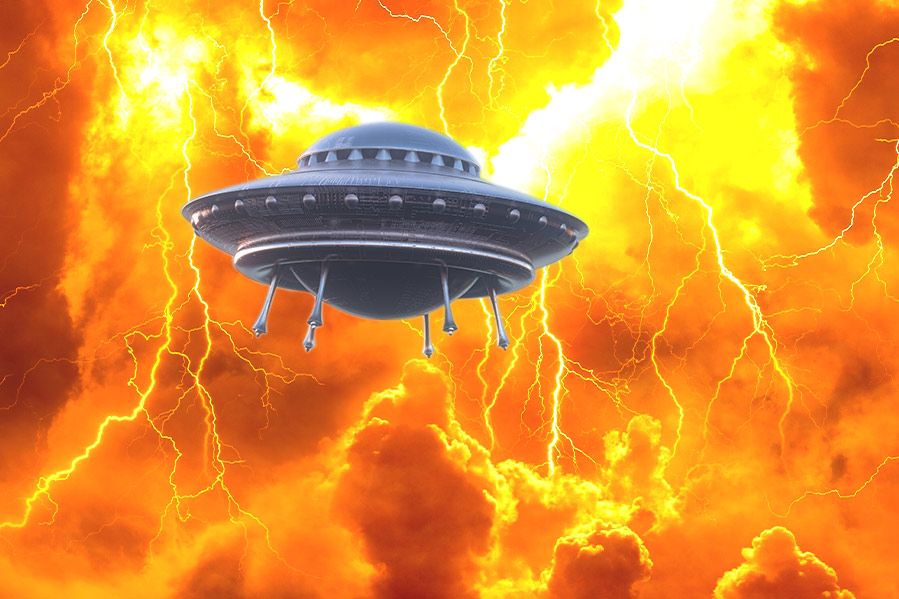 UFO chatter continues to circulate thanks to the Pentagon's recently released report. Are they satellites? Experimental aircraft? Or maybe, just maybe, visitors from beyond the moon?
Well... none of the above according to one pastor. In his latest sermon, Pastor Jack Hibbs of Calvary Chapel Chino Hills in California said that he believes all of the documented UFO activity, dating back to the Roswell incident in 1947, is real. But it's not aliens.
It's demons.
Unidentified Demonic Objects
"I don't believe in aliens. I don't believe in little green men flying around. I don't believe in spaceships," he recently told his congregation. "I believe in all of the stuff that's gone on regarding aliens… if something crashed in Roswell, it's of demonic origin."
"I don't believe in visitors from other planets," he concluded. "I believe in visitors from Hell. They're called demons."
While it is a niche position in both evangelical circles and UFOlogy circles, the idea that UFOs are demonic entities isn't unheard of. Pentagon whistleblower Luis Elizondo says this belief – that they are of demonic origin – is even held by some high-ranking national security officials.
Elizondo, former head of the Pentagon's Advanced Aerospace Threat Identification Program from 2010 to 2017, says that  "some individuals have a problem with [UFOs] because it interferes with their philosophical or maybe theological belief system," even recalling a time when one senior official told him to stop investigating UFOs and instead pick up his Bible, saying that "you [should] know that these things are demonic and we should not be pursuing them."
Where Are They From?
While it might be tempting to write the hypothesis off, is it possible he's onto something here? The Pentagon's much-anticipated report on UFOs to Congress came to no hard conclusions on UFOs other than they are indeed unidentified, flying, and objects. Is it such a leap to believe that these forces might not be extraterrestrial in origin, but demonic? Especially if there are senior officials in the Pentagon who believe the very same?
What do you think is responsible for the wave of recent UFO sightings?