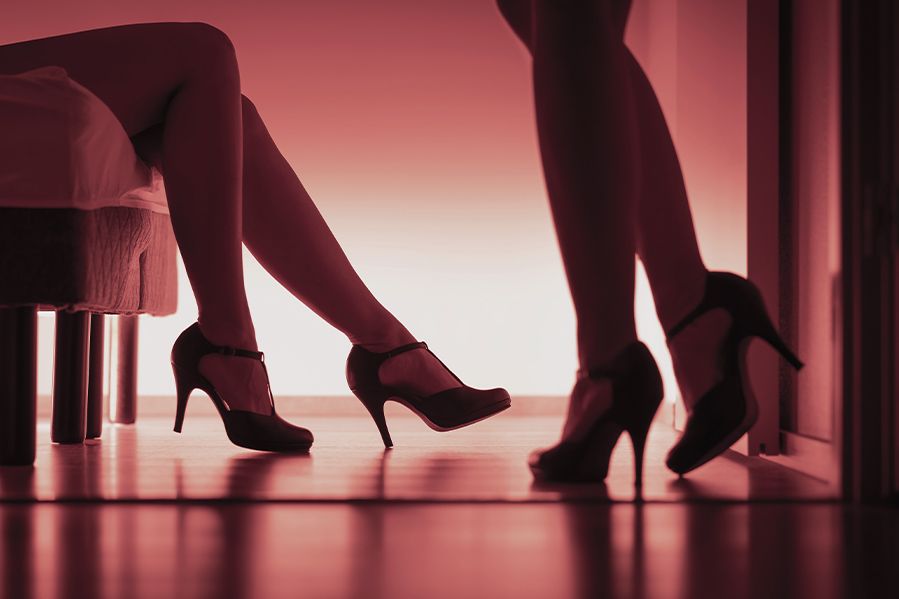 You may have heard about the online subscription service OnlyFans declaring a few weeks ago that they intended to ban all "sexually explicit" material from their website. Considering that 'OnlyFans' is basically synonymous with pornography, banning sex workers from the very platform they helped build was puzzled over – and criticized heavily by users. 
When asked why they made such a seemingly self-destructive business move, OnlyFans CEO Tim Stokely said "the short answer is banks." Banks and lenders would "cite reputational risk and refuse our business," he stated. "We had no choice."
Just days later, OnlyFans reversed its pornography ban after some of its banking partners changed their tunes. That said, it's worth examining why those banks were feeling pressured to drop OnlyFans to begin with. 
Experts say part of the answer is a longtime campaign by some evangelical Christians to shut down the pornography industry altogether.
Does God Hate Porn?
For the internet's largest purveyors of titillating material, the writing may have been on the wall as early as last year. That's when MasterCard and Visa severed ties with Pornhub, after several evangelical organizations petitioned them to do so, arguing that 'unverified' videos on their platform might depict children or victims of sex trafficking without the platform even knowing.
Pornhub tightened its policies and scrubbed thousands of unverified videos, ultimately restoring its status with their payment processors, leaving anti-porn activists frustrated.
Going after banks and payment processors is part of the latest coordinated anti-porn campaign by Christian activist groups like Exodus Cry and National Center on Sexual Exploitation (NCOSE). From strip clubs to pornographic websites, they want to ban sex work entirely, and are targeting payment processors to make their porn-free vision of the world come to life.
NCOSE touted its own role in OnlyFans' brief ban on sex workers, saying "the announcement made by OnlyFans that it will prohibit creators from posting material with sexually explicit conduct on its website comes after much advocacy from NCOSE, survivors and allies."
Of Strippers and Scripture
Not all people of faith view pornography as morally wrong, however. For example, prominent OnlyFans creator Nita Marie identifies as a Christian. Her belief is that "Jesus would have loved sex workers." 
"Many men and women in the adult industry have turned away from the church and Christianity because of the shame and judgment they have received from Christians," she says. "I believe that this is not at all what Jesus would have wanted."
For Nita Marie, her sexuality is intertwined with her faith – an empowering gift from God above. "I asked God if I should continue stripping off," she stated, "and the answer was always yes."
She's not the only OnlyFans performer who prays at night. We previously wrote about a devout Catholic woman who reportedly makes over 6 figures a month on OnlyFans – she insists God doesn't judge her for her work and that He "will love you no matter what" your profession is
The War on Porn
For anti-porn activists, pornographic content online is nothing less than an outrage. But as the internet became more ubiquitous and pornography easier to access, even for children, frustrated anti-porn evangelicals have felt they slowly losing the war. And with American attitudes on sex and nudity becoming more laissez-faire, the anti-porn war seemed almost entirely lost. 
That is, until a tactical pivot. Activists are now reframing the argument against online pornography to be about quelling sex abuse and human trafficking, rather than general moral decay. By centering the anti-porn argument around something inarguably evil, activists hope to make better progress. 
These organizations point to numerous reports from alleged victims as proof that websites like PornHub and OnlyFans only feed into child sexual exploitation, including a BBC report that found several underage girls selling sexually explicit material on OnlyFans, having successfully bypassed OnlyFans' own age verification system.
With OnlyFans' recent reversal back to a pornography-based platform, the NCOSE vowed "[increased] criminal scrutiny over reports of filmed child sexual abuse, sex trafficking and other non-consensually recorded sex acts being sold on its website."
What do you think? Where do you see this "war on porn" going from here?