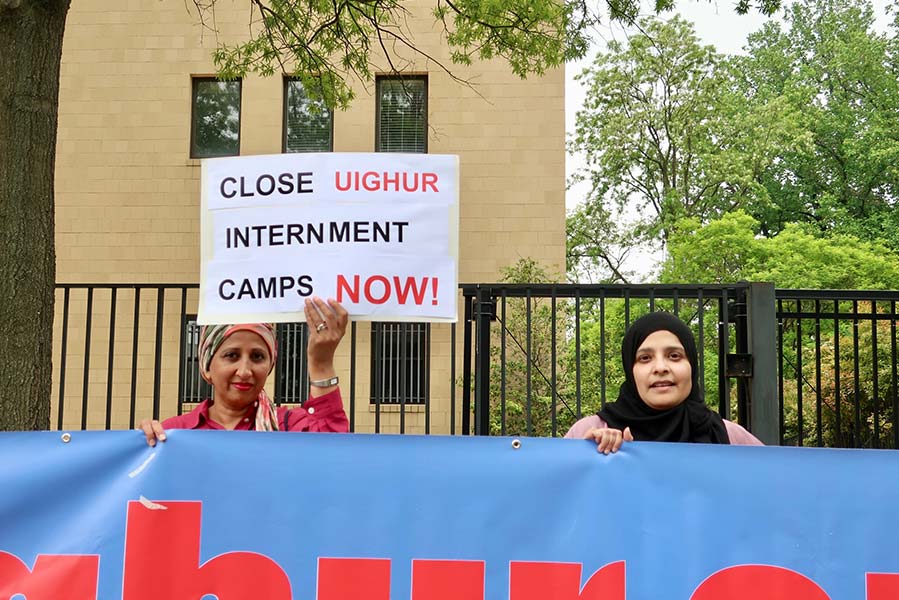 ---
Each year, U.S. News, in conjunction with the Pew Research Council, conducts its Best Countries survey in which over 20,000 citizens and business leaders from 36 countries evaluate 80 nations based on 75 metrics including quality of life, economic influence, and education.
Countries are also ranked in a multitude of subcategories. Per this year's survey, the top 10 countries in terms of the religious freedoms they grant their citizens are the following:
Netherlands
Canada
Norway
Australia
United States
United Kingdom
Belgium
Denmark
New Zealand

Sweden
One world power noticeably absent from that top ten list? China. In fact, China was listed as a 'country of particular concern' in Secretary of State Mike Pompeo's 2018 report of countries that have "engaged in or tolerated systematic, ongoing, and egregious violations of religious freedom." Other countries on that list? North Korea, Iran, and Saudi Arabia.
Chinese Internment Camps
China's ranking as one of the worst countries for religious freedom should come as no surprise for those who have paid close attention to recent news. Last year, BBC reported on the forced detaining, torture, and 're-education' of Uighur Muslims in the Xinjiang region.
It's a disturbing read for those of us who thought such barbaric and cruel practices had been left to the trash heap of history. In China's Xinjiang region, the largest and westernmost region of the country, the Chinese government is actively imprisoning potentially millions of Uighur Muslims in concentration camps. Uighurs are a Turkic people living primarily in the Xinjiang region, and are a recognized ethnic minority in China- and they are primarily Muslim.
The Xinjiang region is now shrouded in secrecy, and media outlets have all but been banned from the region entirely. But satellite images obtained by the BBC show many new high-security buildings popping up across the country, many surrounded by barb-wire fences. And a Guardian investigation shows that over two dozen Islamic religious sites have been partially or completely destroyed in the Xinjiang region since 2016.
Horrifying Conditions
Those who make it out of the camps paint a horrifying picture. One woman told reporters in Washington that she was forced into a cramped cell with 60 other women and was subjected to torture, including electrocution. Ultimately, she said, nine women in her cell died under the brutal conditions. Other media reports suggest that the Uighur Muslims in these concentration camps are forced to renounce their former faith, swear loyalty to Chinese President Xi Jinping, and learn Mandarin, all with the implicit threat of violence if they don't comply.
The few media reports to make it out of the region show a region under martial law, with frequent military checkpoints and mandatory genetic testing. Even those lucky enough to still have their freedom are threatened constantly. Radio Free Asia recently reported that some free Muslims were forced to drink alcohol and eat pork, both actions forbidden by their faith-- or else face being sent to a concentration camp.
World Response
It's shocking that such a flagrant human rights violation has not made larger waves in world news. But with China's emergent powerhouse position on the world stage, many countries are hesitant to upset the mighty country.
Many Muslim-majority countries remain silent on the issue, and although the United States, European Union, and Turkey have all spoken out on the issue, no actions have been taken beyond public condemnation and a wag of the finger. It seems that China's massive cultural and economic influence is allowing it to get away with flagrant human rights abuses, for the time being. But Senators Marco Rubio and Bob Menendez have introduced a bill in the Senate that would force sanctions on China over their treatment of the Uighur Muslims. If the bill is ultimately signed into law, it'll be a start towards holding China accountable.