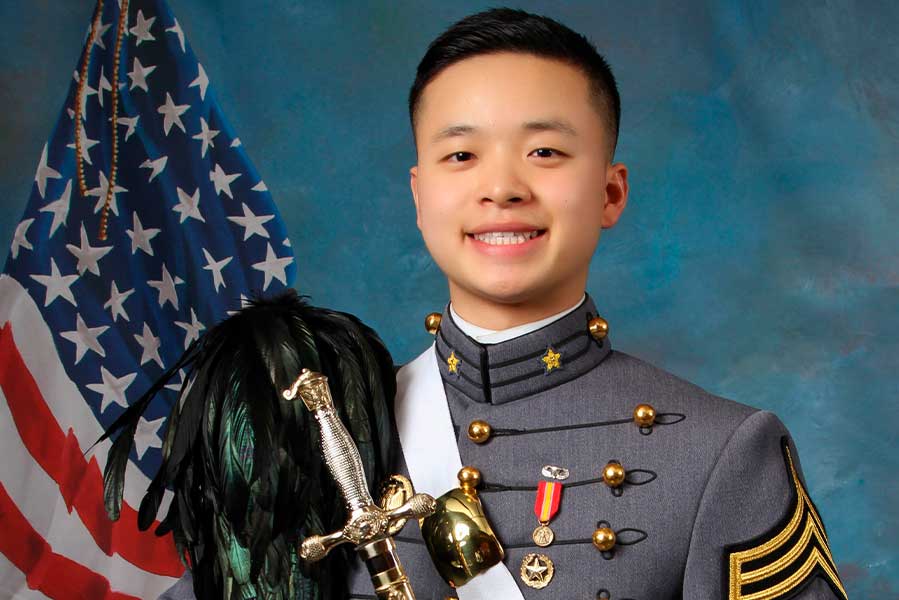 ---
In a case that has some medical ethicists scratching their heads, the parents of 21-year-old West Point cadet Peter Zhu, who was fatally injured in a tragic skiing accident in February, have obtained the legal right to produce a grandchild from his frozen sperm.
New York Supreme Court Justice John Colangelo ruled that Zhu's parents could extract his sperm and attempt conception with a surrogate mother. Although Yongmin and Monica Zhu haven't yet decided if they will, in fact, do so, all signs point to yes.
"Peter's death was a horrific, tragic and sudden nightmare that neither of us could have prepared for," wrote the Concord, California couple in the court filing. "We are desperate to have a small piece of Peter that might live on and continue to spread the joy and happiness that Peter brought to all of our lives." Peter was the couple's only son.
Peter Zhu was declared brain dead less than a week after fracturing his spinal cord. Shortly thereafter, the decision was made to remove him from life support. But before he passed, Zhu's parents petitioned the court last minute to harvest his sperm. The judge acted quickly; Sperm retrieval would not be possible after organ harvesting, which was scheduled for 3 p.m. on a Friday. The family filed their petition at 9:38 a.m. that morning and the judge granted the request two hours later. That afternoon, a urologist retrieved the sample.
Zhu Wanted Children
After his death, Peter's parents testified in court about his desire to have children. They argued that as an only male child, he felt a unique responsibility to carry on his family legacy. In Chinese culture, only sons can pass down the family name. "When Peter was born, his grandfather cried tears of joy that a son was born to carry on our family's name," said his parents. "Peter took this role very seriously, and fully intended to carry on our family's lineage through children of his own."
Zhu's military adviser at West Point corroborated that idea, recalling similar discussions with Zhu during their mentoring sessions. And in a school assignment, Zhu wrote of his desire to get married and have children before turning 30.
No Easy Answers
But is the whole situation an ethical quandary? The NY judge determined that no restrictions in state or federal law prevented the parents from using their son's preserved sperm to create an heir. However, he noted ethical concerns surrounding postmortem reproduction would make many doctors reluctant to assist with the procedure. And depending on where the baby is born, Zhu may not even be legally eligible to be listed as the father.
In fact, some bioethicists expressed concern with a ruling that puts a deceased man's reproductive decision into the hands of his parents at all. The parents, along with a female participant, are now able to essentially 'play God' and create life from Peter's sperm. The American Society for Reproductive Medicine recently issued ethical guidelines on posthumous sperm harvesting. Their conclusion? It's acceptable if explicitly approved in writing, or requested by surviving spouses or partners. Zhu had no known partners and had not explicitly made a written request of that nature.
What do you think? Was the court right to grant Peter's reproductive material to his parents without explicit written permission?
Or are the parents playing God just to carry on the family name?