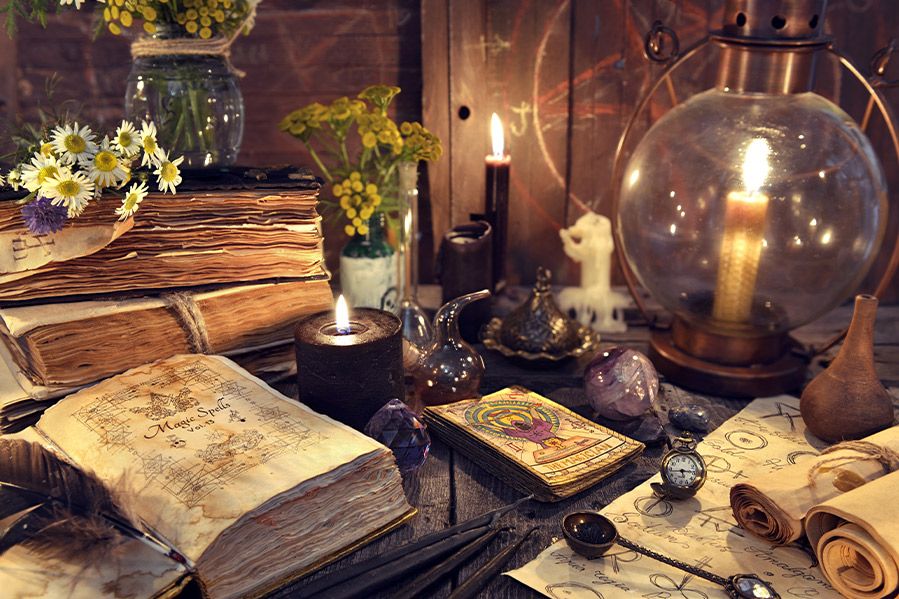 Witchcraft has long been harnessed as a force for change. With its deep and storied history (and one not short of controversy) witchcraft and Wiccan beliefs continue to have a strong presence even today.
Time to add a new chapter to the story: spellcraft specifically targeting the Taliban. An online community has been organizing to use magick as a force to combat Taliban fighters who now control the majority of Afghanistan, following the U.S. withdrawal from the country. 
Hexing the Taliban
Organized primarily on the social media website Reddit and the online chat client Discord, witches from across the globe are turning their sights on the oppressive Islamic group. 
The idea for an anti-Taliban mass-hexing came when a user posted on Reddit about organizing such an event shortly after the fall of Kabul.
Users called for "protection and blessings for women, girls, journalists, interpreters and the innocent now trapped with the Taliban at the door." Although the idea caught on quickly, another post warned about the possible dangers of hexing the Taliban, arguing that they "are very spiritually aware and they routinely take steps to dispel, ward off, and weaken magick. They have incantations and rituals of their own which can at the very least neutralize us - at worst can cause damage to our spiritual selves."
The anti-Taliban witches ultimately moved to a private platform, Discord, to cut down on trolls, where they now share different spells and sigils that they believe will hurt the Taliban and help protect young women in Afghanistan. 
They want to make clear that they're not anti-Allah, or any other God for that matter. One user said that there's "no fighting any figures from any of the Abrahamic religions," and that "Contrary to popular belief we don't want to put Allah in a Faraday Cage." They merely want to keep people safe from religious extremists, and are doing what they can to help a worthy cause.
Rise of the Witches
It's not the first time the Wiccan community has harnessed magick to fight a perceived threat. You might remember a group of witches that fought MAGA with magic, hexing Donald Trump by casting spells and burning mini-effigies of the former president in an effort to limit his power and ultimately remove him from office. While the jury's still out on whether or not they were successful (they say yes, and point to President Trump's impeachments, loss in the 2020 election, and positive COVID-19 diagnosis as proof),
Witchcraft has been on an ascent in the last few years, especially during the COVID-19 pandemic. These beliefs can be particularly appealing to women and LGBTQ people, who often feel ostracized or unwelcome in traditionally-patriarchal faiths.
It should be no surprise, then, that these individuals are focusing their energy on helping other persecuted and marginalized individuals. They even came out in full force last summer in support of the Black Lives Matter movement, uniting (virtually) to hex the police and the individuals responsible for George Floyd's death. As a historically persecuted minority themselves, witches are largely empathetic towards social justice causes.
One popular TikTok user who identifies as a witch explained that "witches or practitioners are using [their] power to help aid in healing and protecting people of color, or anyone affected. Some witches are also taking advantage of this great energy to hex the oppressors."
Many witches view their hexes as no different than Christian prayer. After all, it's a community of like-minded people, organizing their thoughts to affect positive change in the world. Is it really that different from a church full of Christians, bowing their heads as a pastor leads them in prayer?
What are your thoughts?