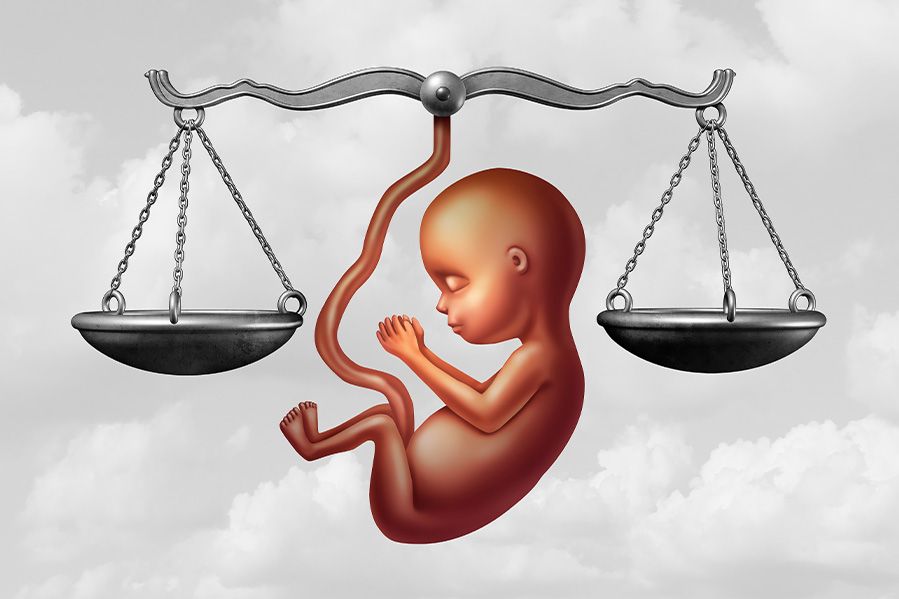 The U.S. Supreme Court recently declined to hear a case challenging a new abortion law in Texas – basically allowing the provisions to go into law, and prompting intense new debate over an already-fraught subject. 
The Texas law bans abortion after a heartbeat is detectable in the fetus, which typically occurs around six weeks (before most women know they're pregnant). Other controversial features of the bill include no exceptions for rape and incest, and a provision allowing private citizens to sue any practice or private individual who helps a woman obtain an abortion. It is effectively the strictest anti-abortion law in the United States.
Pro-choice activists were up in arms over the new law and the Supreme Court's narrow decision. On the other side, pro-life groups and evangelicals – among the loudest voices pushing for such restrictions – were ecstatic.
"God Bless Texas!"
"God bless Texas!" tweeted Franklin Graham when the law went into effect at midnight on September 1st. 
Senate Bill 8 was signed into law by Texas Governor Greg Abbott in May of this year, and has seen legal challenge after legal challenge. Abortion providers and pro-choice groups fought tooth and nail to have it overturned, to no success.
Finally, in late August, Planned Parenthood filed an emergency appeal with the U.S. Supreme Court just days before the bill was to take effect, requesting that the nation's highest court block the law. In a 5-4 decision, they declined to hear the case, leading to the now near-total abortion ban in the Lone Star State. It's estimated the new law will prevent up to 85% of abortions in Texas.
Pro-life advocates in Texas were excited at the news, to say the least. CEO of Texans for Life Coalition Kyleen Wright said it is an "unimagined joy" to watch "Roe crumbling in front of our very eyes."
As that quote indicates, anti-abortion advocates see this as another stepping stone to overturning Roe v. Wade, the landmark 1973 Supreme Court decision that codified the legal right to an abortion. And with the green light from the Supreme Court, other states have already signaled their intention to craft similarly restrictive laws.
Is It Un-American?
One Christian who isn't thrilled about the new law? President and devout Catholic Joe Biden, who lambasted it as wildly unconstitutional:
"This extreme Texas law blatantly violates the constitutional right established under Roe v. Wade and upheld as precedent for nearly half a century. My administration is deeply committed to the constitutional right established in Roe v. Wade nearly five decades ago and will protect and defend that right."
As a Catholic, Biden is personally opposed to abortion, but is in favor of reproductive rights and doesn't feel he has "the 'right to impose [his] view on the rest of society.'"
"I respect those who believe life begins at the moment of conception and all. I respect that, don't agree, but I respect that," said Biden, but he argues that the highly restrictive Texas law is "almost un-American."
It's a view that has caused a serious rift between the President and his Church, as many Catholic faith leaders have sought to deny Biden communion over this stance on abortion. Some have even successfully carried out the threat. 
What do you think? How should Christians view this new law?