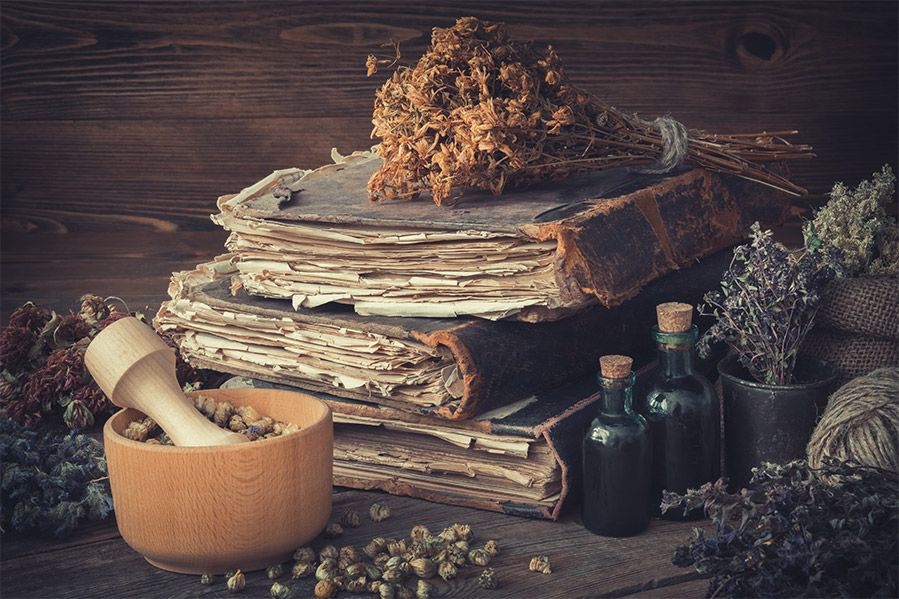 President Trump's recent COVID-19 diagnosis sent shockwaves through the world of politics. As the president's aides scrambled to figure out how the president could have been exposed to the deadly disease, one group believes they might be responsible for the president's ailment: witches.
President Trump's diagnosis came in the evening hours of October 1st, under a full moon that just so happened to be the 2020 harvest moon - the full moon closest to the autumn equinox. October is also a historically witchy month, with the prominent pagan holiday of Samhain falling on October 31st. 
For witches who've been casting spells and hexes to stop Trump, the curious timing of his diagnosis seemed like a sure sign that their magic was successful. And the incident did not go unnoticed. 
Spells and witchcraft are generally looked upon with a suspicious eye from the non-magic community, but that's one, well, hex of a coincidence. Could this be proof that they actually work?
MAGA v. Magic
Ask the witch community, and they'll tell you yes - sort of.
Those who practice magic tend to oppose the Trump platform, In fact, they've been fighting MAGA with magic since even before his presidency began. 
Some 13,000+ witches consider themselves part of the Magic Resistance, and they regularly come together in-person and digitally to cast binding spells and hexes on the president. The movement is so popular that there's even been a book written on the subject. 
Never without a sense of humor, some of the materials required for hexing Trump include an unflattering photo of Trump, a tower tarot card, and a tiny stub of an orange candle.
Perhaps emboldened by their anti-Trump spells and hexes, these practitioners of the occult have branched out to other aspects of politics and culture in recent years.
Earlier this year, at the height of the Black Lives Matter protests in the wake of the death of George Floyd, witches were casting spells to hex the police. The hashtag #WitchesForBLM gained an astonishing 10 million views on TikTok, showing the growing power and reach of a movement once considered extremely niche.
Hexing the Patriarchy
But for many witches, the movement is often less about sincere belief in magic and more about finding community - and hope - in female-dominated spaces as faith in the patriarchal establishment plummets.
Pam Grossman, a popular witch and host of The Witch Wave podcast, minces no words. She believes "that feminine power needs to be generated and raised up to counteract [Trump's] sexist, misogynist administration."
"Witchcraft is feminism, it's inherently political," says Gabriela Herstik, another popular witch and writer. "It's always been about the outsider, about the woman who doesn't do what the church or patriarchy wants."
With that perspective, it's easy to see why the witchcraft movement has had such a meteoric rise in the last four years: It's a direct response to feelings of oppression and a need for community from a group of people who feel they've been left behind. 
Kate Doucette, a member of the Magic Resistance, said that "for me, the practice of a community getting together for a common goal kind of filled something in me."
Looking at it that way, is witchcraft really that different from any other faith?