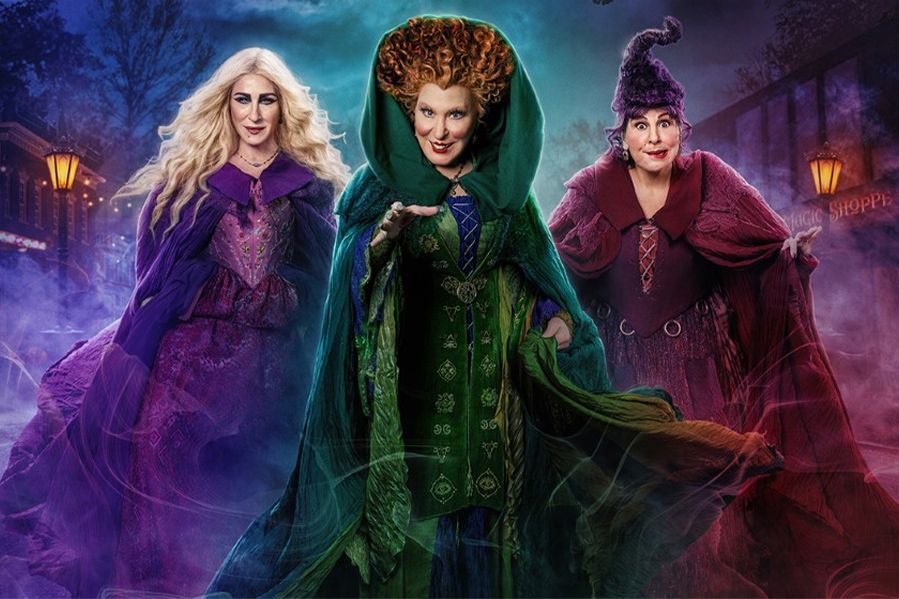 What is the biggest threat to children today? Some might say climate change, or school shootings, or wealth inequality.
But one Texas mother says forget all that; the greatest threat to children today is a new movie on Disney Plus, which will corrupt the very soul of your child.
Her plea is now going viral – and sparking some heated debates over whether witchcraft in cinema is a danger to children. 
Hocus Pocus 2: Demonic Portal?
"With the release of Hocus Pocus 2 coming up I would be wrong not to sound the alarm and warn you to protect your children," wrote Troy, Texas mother Jamie Gooch on Facebook. "It seems silly, right, that you would need to consider what is coming through your tv screen. It seems innocent. Until it's not."
The story began spreading after a local news affiliate interviewed Gooch in her home. 
A sequel to the hit 1993 movie, Hocus Pocus 2 follows the continuing adventures of a trio of resurrected witches wreaking child-friendly havoc across Salem, Massachusetts.
But these are much more than silly movies, Gooch argues. She says they're nothing less than a tool of Satan. 
"Please hear me when I tell you the truth that the Witches and Warlocks in the satanic church abuse and sacrifice children in their "spiritual rituals" to gain more power in the underworld," she wrote. 
Per Gooch, movies like Hocus Pocus 2 are sinister plots to indoctrinate children and normalize Satanism in society. The demonic influence simply radiates out of the television. Just by putting the film on, you put yourself and your children at risk.
"So before you hit play on the night of the premier of this movie please ask yourself if not only your mind but your children's minds are strong enough to ward off the hypnotization and bewitching trance that will be coming through the screen to aid in the desensitization of the coming evil in this world. Don't fall victim to the schemes of hell."
Satanism Concerns on the Rise
It seems inevitable that Hocus Pocus 2 would end up in the crosshairs. Many have argued that the Satanic Panic is making a resurgence within the last few years, citing how everything from radio stations to new shoes to a one-year-old's birthday party has drawn accusations of being demonic. 
The Satanism worries are the same, we've simply traded out the old-school scapegoats of the 1980s like Dungeons & Dragons and horror movies for… well, perhaps nothing's safe from accusations of Satanism now. 
This revival of concerns around anything remotely Satanic has (maybe uncoincidentally?) paralleled a massive growth in the popularity of paganism and witchcraft over the past 20 years.
The meteoric rise in witchcraft has been dubbed a 'witch Renaissance' as more and more young people turn to alternative faiths, feeling that the traditional Abrahamic faiths have failed them or are not relevant to their lives. 
Is Halloween Dangerous?
Meanwhile, parents like Jamie Gooch insist that we're playing a dangerous game by exposing children to supernatural themes – whether on the screen at the movie theater, or on the streets during holidays like Halloween.
While some mocked her concerns as overblown and paranoid, other parents have voiced their support for being cautious about what children are watching.
With spooky season now fully underway, these debates clearly aren't going away anytime soon.
What do you think? Is this controversy the result of a parental overreaction, or is there actually something more sinister going on here?