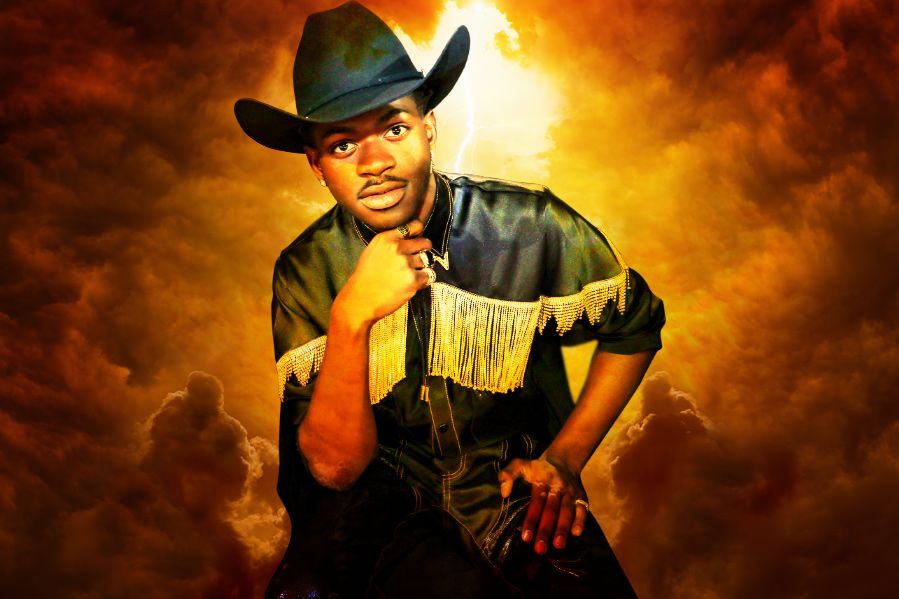 Would you wear a shoe celebrating Satan?
Over the weekend, rapper Lil Nas X released a signature Satan-themed sneaker that promptly set the internet on fire. The shoes are black and red with laces that feature an upside-down pentagram.
The phrase "Luke 10:18" are found along the side (a verse from the Bible that reads: "He replied, 'I saw Satan fall like lightning from heaven.'").
But that's not all. Each shoe contains a single drop of human blood in the sole – it's mixed with red ink so it sloshes around when you walk. Exactly 666 pairs were produced.
Here's what they look like:
Unsurprisingly, the sneakers set off huge buzz online, selling out within minutes.
But they've also generated a firestorm of criticism from high profile politicians, celebrities, and faith leaders who argue controversy represents a fight for the sole, err, soul, of our very nation.
Controversy With a Purpose
The shoe is only part of the story here. The announcement was cleverly coordinated with the release of Lil Nas X's latest music video, which depicts the young rapper first in a Garden of Eden type-setting, before he descends into hell and proceeds to seduce and kill Satan and assume his throne.
It's certainly controversial imagery, but Lil Nas X has gone on record explaining why he chose to make the shoes and the music video. 
In his words, they represent personal statements of defiance against religious voices that have spent decades telling him, and many other gay people, that they're going to hell because of their sexual orientation.
Satanic Panic: Lil Nas X Edition
All that said, critics don't seem to care much about the intent behind the imagery. Their position is that evil is evil, and the Satan sneakers represent a threat to children – and even to America's soul. 
South Dakota Governor Kristi Noem weighed in, framing the shoes as part of a much larger battle against dark influences on our children.
Many churches caught wind of the release, too. Pastor Greg Locke of Global Vision Bible Church in Mount Juliet, Tennessee, explained it as:
"a bunch of devil-worshipping wicked nonsense, pentagram-wearing on your tennis shoe, 666. You think I'm gonna stand for that? You've lost your mind… Bunch of Satanism. Bunch of wickedness. Bunch of devilism. Bunch of demonism. Bunch of psychotic wickedness."
One pastor even made room in his sermon to project a picture of the shoes on the wall and warn his congregation about them:
The entire incident is reminisicent of the so-called "Satanic Panic" of the 1980s and 90s, where everything from heavy metal music to the roleplaying game 'Dungeons & Dragons' was blamed for society's alleged moral decay.
However, there's one major difference between now and then: social media allows these controversies to spread at amazing speed. Perhaps the release of the shoes on Palm Sunday helped play into the outrage, but by Monday morning it was all the internet could talk about. 
Art for the Sake of Art?
To recap: supporters of Lil Nas X argue this is what art is all about – pushing boundaries and making people re-examine their priors. Critics claim it's a dangerous publicity stunt that seeks to drive people (especially children) away from faith. 
It's worth pointing out that the company behind the shoes, MSCHF, released similar "Jesus Shoes" back in 2019 featuring a cross hanging from the tongue and soles filled with holy water straight from the Jordan River.
Lil Nas X also articulates precisely why he decided to "take back" the Satanic imagery that had for decades been used to scare gay members of the church, and use it for his own work. 
What do you think? Should artists consider the sensibilities of their audiences when making artistic choices, or is art intended to push boundaries?