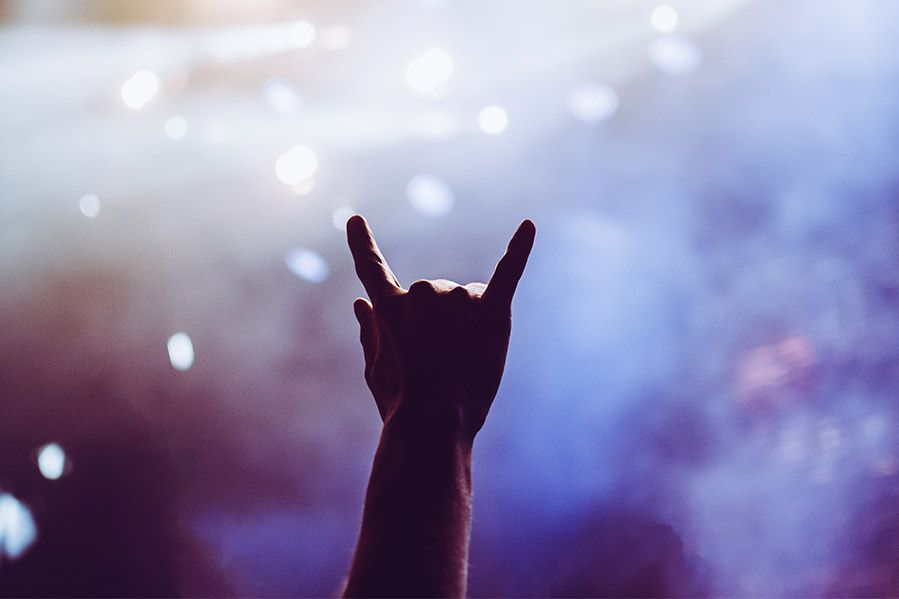 A New Jersey-area radio station focused on heavy metal is being targeted by evangelical Christians for a shutdown. They're accusing the station of playing satanic music, and are demanding it be shuttered immediately.
No, those sentences aren't from the 1980s. They're from right now in 2020.
The station in question is WSOU, a longtime titan in the world of heavy metal radio that's been operating on 89.5 in the New York metro area in its current form since 1986. They've broken acts as varied as Smashing Pumpkins, Pearl Jam, Rage Against the Machine, and Korn to the world.
They're also a college station, owned by Seton Hall University - a Catholic school - which often puts their musical output at odds with station donors.
Now The Lepanto Institute, an organization that seeks to defend Catholicism from threats both external and internal, has the Seton Hall radio mainstay in its crosshairs.
Occultism? In My Metal Music?
The Lepanto Institute is calling on Cardinal Joseph Tobin, the Archbishop of the Archdiocese of Newark and Chair of the Seton Hall Board of Trustees, to shut down the station, and have even started a petition demanding as much. Their complaints?
"WSOU programming has included graphic first person accounts describing demonically driven murder and mutilation of women and children, genocidal material calling for sadistic execution techniques from the middle ages employed by Nordic pagans against Christians, album artwork depicting a sex act on a mutilated corpse and virtually every form of occult practice, including curses, spells, explicit calls to satanic worship, human sacrifice and even the black mass, which is the satanic ritual desecration of the Holy Eucharist."
Well, you can't argue that that isn't metal.
Parental Advisory: Explicit Content
All this panic over Satanism is very reminiscent of, well, the Satanic Panic of the 1980s and 1990s. 
The Satanic Panic was a full-blown hysteria that swept the nation, manifesting initially in false fears of ritual abuse in daycare centers across the United States.
Those fears were the end result of a rise of both Satan-related media (The Exorcist, The Satanic Bible) and the rise of evangelical Christianity throughout the 1970s.
By the 80s, many Americans had not only a fear of a shadowy cabal of Satanists committing ritual sacrifices, but also the belief that it could be happening right in their own neighborhood. "Stranger Danger", kids on milk cartons, well-publicized cases of serial killers - it all contributed to a culture of fear of one's neighbor. 
Pretty much every niche hobby or activity had their time in the spotlight as proof of society's moral decay and Satanic influence. Video games, comic books, the roleplaying game Dungeons & Dragons, and horror movies were some of the favorite punching bags of the media, but perhaps none got it worse than heavy metal music.
Accusations flew about heavy metal music and musicians, including the belief that some metal bands were putting hidden Satanic messages in their music that could only be heard by playing the record backwards.
But many didn't have to play the records backwards to find something objectionable: Tipper Gore, wife of Al Gore, founded the Parents Music Resource Center (PMRC), gathered together 15 songs with lyrics containing occult, sexual, or violent themes, and managed to get the United States Senate to hold a hearing on lyrical content in music.
Those hearings resulted in the 'Parental Advisory' stickers that now adorn album covers.
It would be a humorous anecdote of American history if not for the real-world consequences of the moral crusade. Most notably, the West Memphis Three were wrongly convicted of a trio of 1993 child murders in which the prosecution asserted they committed Satanic murder rituals.
They were only initially investigated because of their interest in the occult and love of metal music, and no witnesses or DNA evidence placed them at the scene of the crime. They were released in 2011, but are hardly the only victims of the closest thing to a modern day witch hunt.
The Show Must Thrash On
All that brings us back to the radio station. The Archdiocese has ignored calls to shut down the station or otherwise neuter its programming in the past, so it seems likely the Lepanto Institute's cries will fall on deaf ears.
Seton Hall has already hand waved their concerns away before. But it's entirely possible that a well-organized campaign could gain enough traction and lean on the Archdiocese hard enough that they feel compelled to do something.
For now though, rock on. 🤘