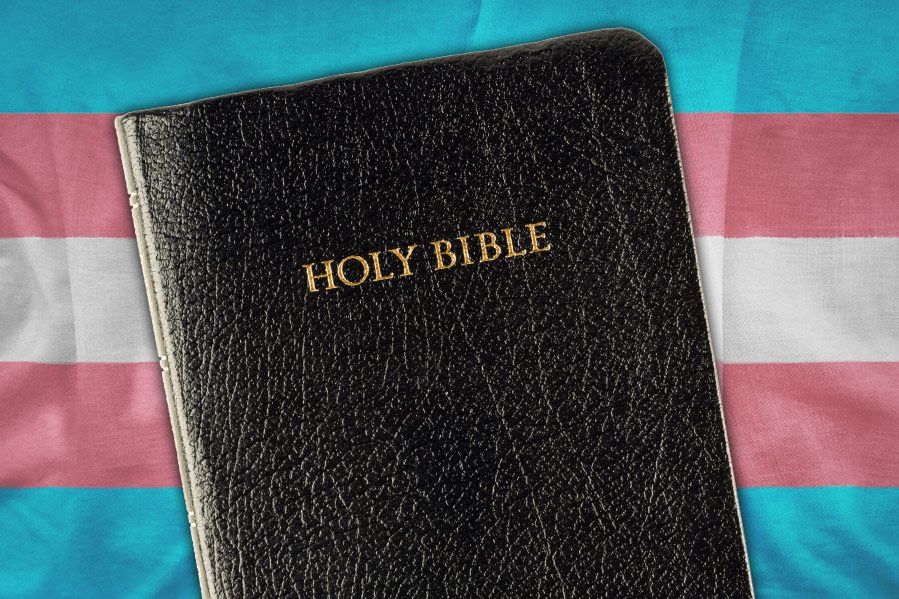 A transgender pastor is suing her former employer, alleging she was discriminated against due to her gender identity. 
After 6 years of service as head pastor at Lorne Park Baptist Church in Ontario, Rev. Junia Joplin came out to her congregation last year during a live-streamed sermon. The LGBT Christian community stood with her, and praised the move as both courageous and bold.
But the reception within her own congregation, and from church leadership, likely didn't go as Rev. Joplin hoped. She was removed from her position not long after coming out.
A Personal Sermon
"Friends, with divine joy… I want you to hear me when I tell you that I'm not just supposed to be a pastor," Joplin said in her live stream. "I'm supposed to be a woman."
"I'm a transgender woman, and my pronouns are she and her."
Rev. Joplin's heartfelt sermon proved hugely popular for many gay or transgender Christians, as well as many of her parishioners, who applauded Joplin for her bravery. The sermon has been viewed tens of thousands of times on YouTube. 
That enthusiasm didn't extend to Joplin's continued employment, however. Almost immediately, questions swirled around whether she'd be allowed to remain as pastor. 
"We do not know what the future will look like but we want to learn more from June regarding her story. We want to work towards Christian unity with June and her family, as we discern together God's will for our congregation," they wrote in a statement.
What was God's will, exactly? That would apparently be for Joplin to be collecting unemployment. Joplin's congregation held a vote on whether she should remain as the church's head pastor, and by a narrow 58-53 vote, her own congregation voted against her.
A statement from the chair of the church's executive council stated simply:
"In the end, the congregation voted to terminate her employment as lead pastor of the church, with the majority of the votes to terminate made for theological reasons. We offered her what we think was a fair severance."
The Courts Will Decide
The severance, apparently, isn't gonna cut it for Joplin, who is suing the church. She is seeking $200,000 in damages, alleging that she is the victim of discrimination based on her gender identity. 
Her claim argues that "LPBC did not perform a close and careful examination of the nature and essential duties of lead pastor or demonstrate an honest, good faith, and sincere belief that Rev. Joplin lacked a qualification that was reasonably necessary in relation to those duties."
She may just have a case. The Ontario Human Rights Code states that it's illegal to discriminate on the basis of gender identity or expression. Critics of the termination say it's clear cut that she was fired for coming out. She served the church as head pastor for six years, and was removed shortly after coming out. Is she somehow less qualified to preach now that she's out?
What do you think? Does Joplin have a case? Should a church be able to fire someone for coming out as transgender?