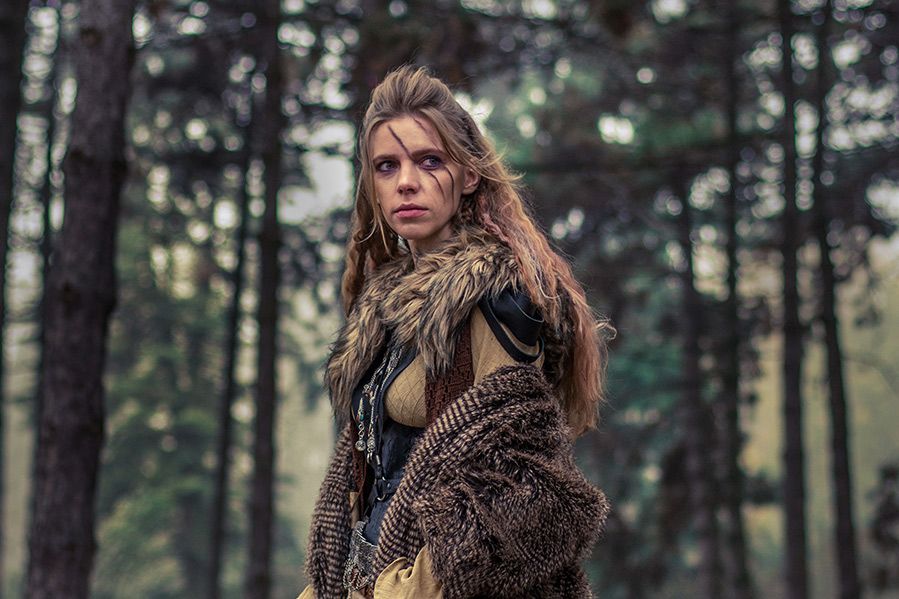 When you think of Viking warriors, you likely think of hypermasculine strongmen; shaggy-bearded behemoths with an ax in one hand and a roast turkey leg in the other.
But a highly decorated Viking warrior found buried in Finland is here to challenge those gender assumptions.
A new peer-reviewed study in the European Journal of Archaeology suggests that the exalted Viking may have been nonbinary or genderqueer – that is, outside of the two-gender binary.
Breaking the Binary Barrier
The grave, first discovered in 1968, was long considered to contain both a male and female inside, because of the various items contained within. Inside the tomb lay jewelry and traditionally feminine clothing, but also a sword placed on the left side – which would indicate, at the very least, a masculine figure of some importance within.
But research shows that there is only one person within the tomb, dressed in women's clothing typical of this time period. 
This is far from the only Viking grave to be unearthed, but it is the first of its kind. The unusual discovery is leading researchers to theorize that 1,000 years ago gender nonconforming people were held in high regard within their communities.
Noting that "they were laid in the grave on a soft feather blanket with valuable furs and objects," study author and archaeologist Ulla Moilanen says that "the buried individual seems to have been a highly respected member of their community."
A DNA test of the decorated warrior shows that they had Klinefelter Syndrome, a chromosomal disorder in males that gives them an extra X chromosome, which often carries physical side effects like enlarged breasts, broad hips, and less body and facial hair. 
If this individual displayed physical characteristics of their disorder, they "might not have been considered strictly a female or a male in the early middle ages community," the study authors say. "The abundant collection of objects buried in the grave is proof that the person was not only accepted, but also valued and respected."
Were Vikings Progressive?
The recent discovery is blowing a hole in the notion that Viking society was as ultramasculine as we once thought. Is it possible that the Vikings were actually even more progressive on gender identity than we are, 1,000 years later?
If what the study's authors believe to be true – that 1,000 years ago, a nonbinary biological male in feminine clothing would not only be accepted but celebrated – then perhaps we do still have some catching up to do.
Other leading archaeologists championed the team and their findings. "I think it is a well researched study of an interesting burial," said Leszek Gardeła, a researcher at the National Museum of Denmark. "[It] demonstrates that early medieval societies had very nuanced approaches to and understandings of gender identities."
The discovery also got many people thinking about the fascinating belief systems of medieval Nordic peoples. 
What is your reaction? Were the Vikings more progressive on gender identity than we are today?