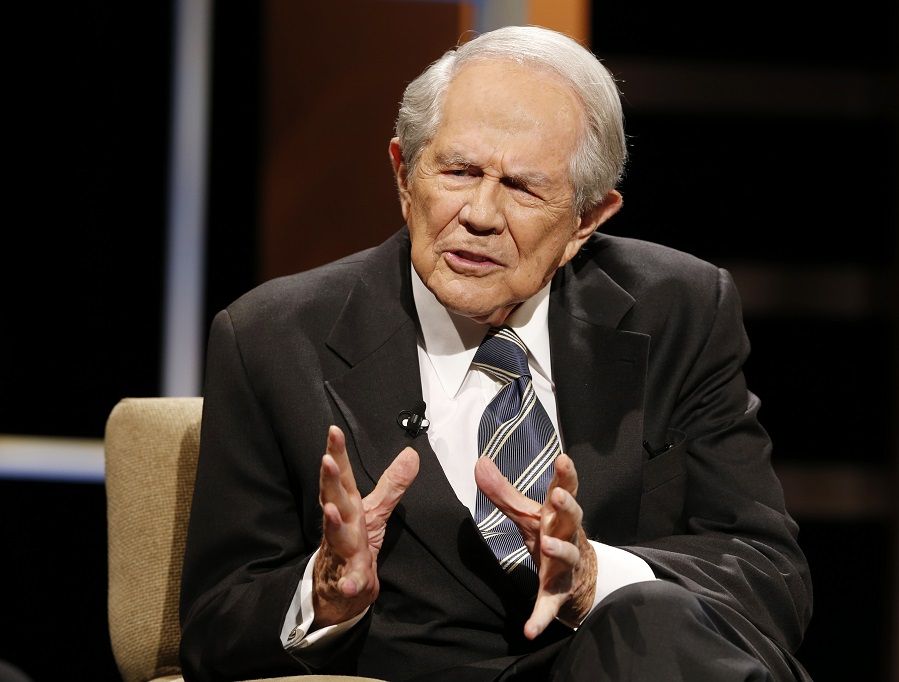 ---
Earlier this week, lawmakers in Alabama passed the most restrictive abortion ban in the country, setting off a firestorm of heated debate across the political spectrum. The bill outlaws abortions except in very extreme cases, such as when the health of the mother is at "serious" risk from continuing the pregnancy. In a stark break from existing anti-abortion legislation, it makes no exceptions for cases of rape or incest. Under this new law, women (and girls the legislation makes no distinction) who become pregnant as a result of nonconsensual sex would be forced to carry the child to term.
The penalties for violating these rules are equally harsh; any doctor who attempts to perform an abortion outside of the strict guidelines could face up to 99 years in prison. Even conspiring to perform the procedure without actually following through could land a doctor behind bars for 10 years. Women seeking abortion would not face any jail time.
Pat Robertson: Pro-Choice Warrior?
Pro-life groups and faith organizations cheered the bill's passing, calling it a massive win in the fight to overturn Roe v. Wade and end the practice of abortion for good. Meanwhile, pro-choice advocates have taken to the airwaves and social media to voice their opposition to a "draconian" law that would be a huge step back for reproductive rights.
But already this debate is playing out differently than past iterations. In an odd twist of fate, the pro-choice side appears to have acquired an unlikely ally: televangelist Pat Robertson. During a taping of his TV show "The 700 Club," Robertson decried Alabama's new abortion ban as "extreme," saying that the state legislature has "gone too far."
His reaction made headlines and left many scratching their heads. Robertson, like many conservative faith leaders, has long been a champion for the pro-life cause. What caused this apparent change of heart? Could the famous televangelist really have turned a new leaf in his golden years?
It's not out of the question. Just recently, Robertson stirred up controversy in Christian circles when he affirmed that the Earth is billions of years old not 6,000, as many Creationists claim.
A Question of Tact
Alternatively, it's possible that Robertson is simply thinking more strategically than many of his evangelical peers. Later on in his television broadcast, Robertson indicated that his opposition did not stem from the bill's harsh penalties, but rather its chances in the Supreme Court.
Referring to the Alabama legislators, he noted that "they want to challenge Roe vs. Wade, but my humble view is I don't think that's the case I'd want to bring to the Supreme Court because I think this one will lose."  
Robertson continued: "Again, I think it's ill-considered. I think we ought to do it, but Roe vs. Wade was a put-up case, it was a phony case...it was an ACLU job dependent on the so-called 'right of privacy' ... but the Alabama case, God bless them they're trying to do something, but I don't think that's the case I want to bring to the Supreme Court."