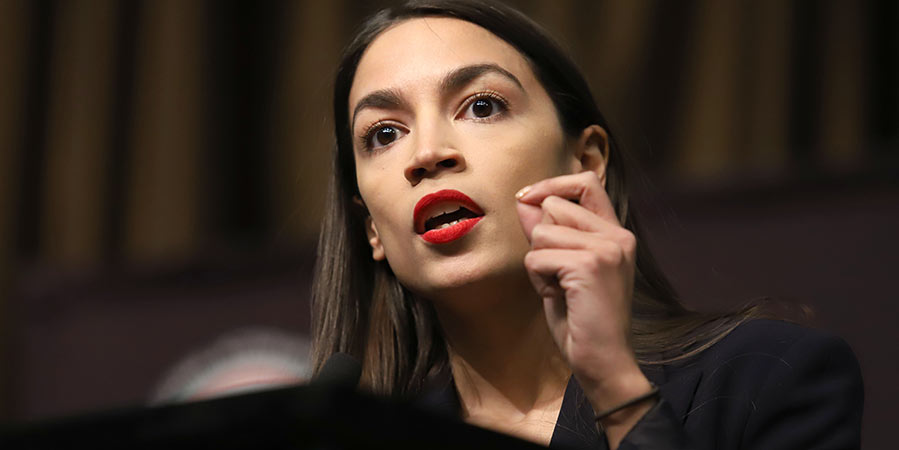 ---
In the same week that the Anglican Communion became the first global religious body to recognize a climate crisis, the Episcopal-led National Religious Coalition on Creation Care (NRCCC) released its own set of dire warnings and bold remedies at its most recent annual gathering in Washington, DC.
Amplifying similar statements made by various Christian and Jewish denominations across the country, this "Religious Declaration of Unprecedented Human Emergency" highlights the extremely short window in which elected officials must now act to avert a thousand years of irreversible climate chaos. Pulling no punches on human-created climate change, the report reads, "we will significantly alter the future of civilization as we know it and may eventually cause its collapse if we continue down this path." Quoting climate economist Ross Garnaut, the report says that decisions made now could "haunt humanity until the end of time."
The report continues: "Decades of delay on climate action have made small corrective measures and incremental approaches useless Those who are invested in maintaining the status quo, or who put forth proposals that are clearly incompatible with what climate science demands, are condemning innocent young people including their own children and generations to come to a future of unimaginable suffering: the mass death of human populations and the extinction of species."
But here's the Declaration's true moral kicker: "Further delay in addressing climate change is a radical evil that as people of faith we vigorously oppose."
No Time to Waste
There's been growing scientific, economic and political consensus that the time to act is right now. The U.K. and Ireland became the first two countries to declare a climate emergency, celebrity CEOs have railed against the carbon status quo and a new generation of US politicians - headed by freshman congresswoman Alexandria Ocasio-Cortez and backed by hordes of young social media followers - have been pushing bold climate initiatives like the Green New Deal.
The Green New Deal calls for, among other things, reducing US greenhouse gas emissions to net-zero and meeting 100% of the United States' power demand with renewable energy sources by 2030. Republicans balked at the ambitious plan, and President Trump even issued a mocking tweet about the progressive proposal.
A Holy Obligation?
The declaration put forth by religious groups supports "the bold direction of the Green New Deal, or other similar science-based proposals, as an opportunity for this country to commit to stabilizing the climate while creating 'unprecedented levels of prosperity and economic security for all people of the United States.' This specifically includes low-income communities, communities of color, and those that have historically been marginalized or underserved. Like the Greatest Generation, we must rise to the occasion and commit to doing what science says it takes to avoid irreversible catastrophic climate chaos and make a rapid and just transition to a clean energy economy."
The NRCCC's argument appears to be, if people of faith truly believe it is the Creator who gave them the gift of the natural world, do they not then have the moral responsibility to cherish and protect the planet that has been entrusted to them? Isn't that what God would want? Wouldn't the Almighty Himself support the Green New Deal?
Circle of Life
But not everybody is on board with acting on climate change. In fact, some believe that not using fossil fuels is an affront to God.
Scott Pruitt, President Trump's former Administrator of the Environmental Protection Agency (EPA), told CBN News that "the biblical world view with respect to these issues is that we have a responsibility to manage and cultivate, harvest the natural resources that we've been blessed with to truly bless our fellow mankind."
Pruitt firmly holds the belief that God wants us to use all the resources He has provided - including coal, oil, and natural gas. This point of view is rooted in Genesis 1:28: "And God blessed them, and God said unto them, Be fruitful, and multiply, and replenish the earth, and subdue it: and have dominion over the fish of the sea, and over the fowl of the air, and over every living thing that moveth upon the earth."
Christian theologian E. Calvin Beisner even suggests that human utilization of fossil fuels is a beautiful part of the circle of life - and downright biblical: "Rather than seeing fossil fuels as permanent carbon sequestration, we see them, when transformed into energy, as both literally giving life long and healthy life to billions of human beings who are not carbon footprints but the footprints of carbon, on the one hand, and, on the other hand, beautifully picturing the death, burial, and resurrection of our Lord and Savior Jesus Christ."
Clear Scientific Consensus
The scientific consensus on climate change is overwhelming: 97% or more of actively publishing climate scientists agree that the warming climate of the last century is highly likely to be caused by human activity. And yet, people of faith seem divided on the way forward, wondering "what would God want?"
Is it high time organized religion step in and support plans like the Green New Deal to help tip the political scales to save the planet? Or are fossil fuels - the remains of long-dead organisms from millions of years ago - all part of God's grand design, created for humans to use however they see fit?