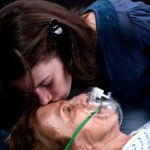 Have you ever had the feeling that a loved one was in need, only to receive a telephone call revealing that they had just died? Or perhaps you've had the urge to call yourself to find out how they were doing, or dreamt about them immediately before receiving the call. Sometimes these experiences can be chalked up to coincidence, but other times they possess uncannily accurate details, causing doubt that they occurred by chance. Some people call this type of experience synchronicity, some call it energy resonance or linkage, and some call it empathic or shared death experience. Whatever one chooses to call it, more people (including some ULC ministers) are coming out with their stories about this phenomenon, and more scientists are presenting arguments to support it, challenging long-held assumptions about the relationship between consciousness and the brain.
Perhaps you are one of these people.
Empathic and shared death experiences differ slightly, but share certain fundamental characteristics. Empathic death experiences might be described as events in which a person suddenly senses the feelings of a loved one on the verge of death many miles away, whereas shared death experiences might be described as events in which a person partakes spontaneously in the subjective experience of a loved one dying in their presence. Both types of phenomena involve an emotional and experiential connection between the dying and the living. They are not yet entirely explained by current mainstream scientific assumptions about the nature of physics, reality, and the universe, yet scores of people, like ministers ordained online and others on their own spiritual quest, are coming forward to share their stories, maintaining that the experience was so real and coherent that it cannot be dismissed as an hallucination.
But many scientists cite hallucinations, as well as coincidence, to explain empathic and shared death experiences. Empathic death experiences, they argue, might be mere coincidence: a loved one is on the verge of death, and for no reason other than chance, a person happens to feel concern for that loved one at the very same moment. Shared death experiences, they propound, may be the result of hallucinations caused by stress, anxiety, and grief. A common form of hallucination invoked by skeptics (and, indeed, even some ULC wedding officiants and other clergy members) to explain empathic, shared, and near-death experiences is anoxia---lack of oxygen in the brain. Anoxia often results from cardiac arrest, when the heart stops pumping oxygen-rich blood to the brain, resulting in strange sights, sounds, and emotions. Sometimes chemicals such as endorphin, serotonin, and enkephalin, some of which become secreted in moments of great distress, have also been cited by skeptics to explain such phenomena.
Other scientists and philosophers, however, have challenged the soundness of these claims. Among these individuals are Raymond Moody, author of Glimpses of Eternity: An Investigation into Shared Death Experiences,Sam Parnia, author ofWhat Happens When We Die: A Groundbreaking Study into the Nature of Life and Death, and Pim van Lommel, author of Consciousness Beyond Life: The Science of the Near Death Experience_._ Anoxia does create hallucinations, but it is not clear how a perfectly healthy, uninjured person with normal oxygen levels in the brain standing at their loved one's bedside can suffer hallucinations induced by anoxia. Nor does anoxia explain the fact that some people report having their shared or near-death experience as a result of depression, or immediately before suffering an injury which causes anoxia. Additionally, anoxia doesn't explain how patients can be revived only to report incidents in minute detail that took place in the room while they were brain dead. (See the case of Monique Hennequin in van Lommel's book). The above researchers have also argued that hallucinations differ fundamentally in nature from empathic, shared, and near-death experiences. They point out that drug or chemical-induced hallucinations generally involve chaotic, irrational, semi-lucid arrangements of sights, sounds, and emotions, and people who experience hallucinations often forget them soon after they occur, but death-related visions are highly organized, coherent, and extremely lucid, and patients tend to remember them years after they occur, remembering the minutest of details. In other words, such visions are not the stuff of hallucinations---in fact, they feel so real that they seem to be the direct opposite.
The bandying back and forth between cynics and believers can certainly be productive, but insight can also be gleaned by listening to individual anecdotes themselves, which provide more detailed, personal accounts of empathic and shared death experiences. (Undoubtedly, some people ordained online in the ULC Monastery will have their own anecdotes to tell.) Annie Cap, of Canterbury, Kent, shared her story in a recent article in The Daily Mail. Cap was sitting in her home one day when she suddenly felt a sensation of blockage in her airways, as if she couldn't breathe. She felt a sudden urge to call the hospital where her mother lay gravely ill, several thousand miles away, and she spoke with her sister. Still gasping for breath, she was astonished to find out not only that her mother was dying, but that she, too, had been coughing and struggling for air for the past half an hour. Fortunately, Cap was able to tell her mother good-bye before her mother died.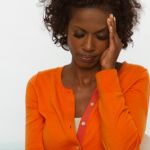 So how do we explain such a phenomenon in scientific terms? A recent article in the BBC News reported that a group of psychologists from Edinburgh University and the Medical Research Council in Cambridge reviewed research on near-death experiences, concluding that they were a by-product of a dying brain. But, as mentioned above, this is not corroborated by the story of Monique Hennequin, whose brain was already dead when the incidents she described took place. Moreover, Cap's experience could not have been the result of a dying brain, since her brain wasn't dying when she had it, and yet, like many of us who decide to become a minister to guide others on their journey, somehow she shared an uncannily similar experience to that of her dying mother. Besides, a neuro-physiological correlate to death-related experiences does not constitute a neuro-physiological cause of such experiences. So, research which attempts to explain death-related experiences in terms of the dying brain hypothesis does not wholly account for these experiences.
Perhaps a broader framework for understanding the relationship between the brain and consciousness is needed. While current research by individuals such as van Lommel, etc., does not prove beyond a shadow of a doubt the survival of consciousness after death, or the existence of a sixth sense, it does provide tantalizing evidence that these are possible. Certainly the subject remains open for debate, and eternally mysterious and fascinating for spiritual and scientific seekers alike. A step in the right direction might be to dismantle the artificial division created between scientific and spiritual insight, and consider how the former might inform the latter. We also need to listen to people's stories and validate their need for opening up a dialogue. For this reason, we want to hear your empathic, shared, and near death experience stories. Have you ever had the uncanny urge to call a loved one you felt was in need? Did you experience any kind of synchronicity when you picked up the receiver, dialed the number, and got an answer?
You can get ordained online and share your stories by visiting the ULC Monastery Facebook page or our social network for ministers.
Source:
The Daily Mail