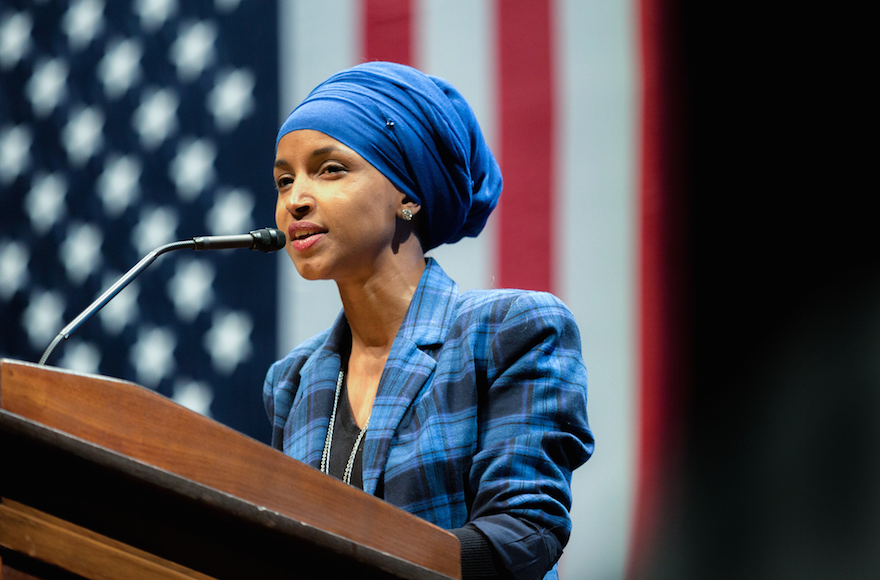 ---
We're probably all familiar with the long-running debate over Muslim head coverings in France, Belgium, and other European countries. How do we balance religious freedom with safety, security, and the liberal Western values of a free society? It's a question Europeans have been struggling with for decades.
Now, in the wake of the recent midterm elections, that conversation has begun anew in the United States. Earlier this month, voters elected the first two Muslim women to Congress in the nation's history. Ilhan Omar and Rashida Tlaib will head to Washington in January when the 113th Congress convenes for the first time. But this historic demographic inclusion has sparked debate over a 181-year-old (and some say archaic) rule that prevents members of Congress from covering their heads while in the chamber.
Initially implemented to lessen class divides (the rich often wore fancy hates), the rule, as written, states that a member cannot enter the House "with his head covered." This poses an obstacle for Muslim congresswomen who feel obligated to wear a hijab or some other type of headscarf.
Changing of the Guard
Although Tlaib does not wear an Islamic headscarf, Rep.-Elect Omar does. And she's adamant that her right to freedom of religion will not be infringed by any congressional rules:



No one puts a scarf on my head but me. It's my choice one protected by the first amendment.


And this is not the last ban I'm going to work to lift. https://t.co/7U3ZLTaWur

Ilhan Omar (@IlhanMN) November 17, 2018
Other Democratic members were quick to side with her, calling the rule outdated and unnecessary. They have introduced a proposal to amend the rule to include exemptions both on religious grounds and for health reasons.
Can the Rule Be Justified?
Despite this vocal support for changing House members' dress requirements to accommodate religious attire, there remains some opposition to the idea. Opponents argue that the rule while admittedly quite old still serves two important purposes: 1) it ensures that all members are viewed equally in the chamber, and 2) it maintains a distinct separation between church and state.
And beyond those concerns, opponents insist changing the rule could have unintended consequences. If we allow hijabs to be worn in Congress today, they posit, what's to say congressional burkas and niqabs won't be commonplace at some point down the road? It's not outside the realm of possibility, especially given that Islam is set to become the world's largest religion by the year 2050.
But others say this is nonsensical fearmongering. The U.S. was founded on principles of religious liberty and free expressions of faith. If someone's religion calls for a certain type of head covering, who are we to deny them that right? Plus, supporters argue, these concerns are primarily manufactured to target Islam. Think about it: when's the last time anyone complained about a Jewish man wearing a yarmulke in public?
Where do you stand? Should the rule be changed to accommodate hijabs in Congress, or are there good reasons to regulate how political figures present themselves?