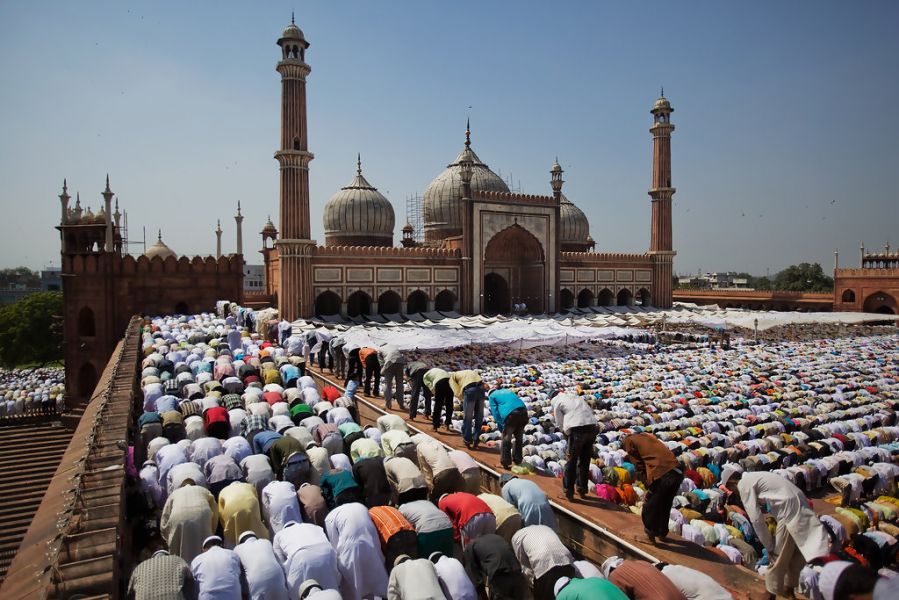 ---
You've probably heard that Islam is the world's fastest growing religion. But what does that really mean? Well, according to Pew Research Center, it means Islam will soon hold the title of largest religion on Earth. In fact, projections indicate that by mid-century (2050), there will be just as many Muslims in the world as Christians. By the end of the century, Muslims will comfortably outnumber Christians as the majority religious population on the planet.
What's Causing the Growth?
Researchers point to a number of factors for the Islamic boom. For one, Muslims have the lowest median age of all religious groups. This means that many more Muslim couples are starting families and raising children than their Christian counterparts.
Islam is also the dominant faith in underdeveloped areas of the world places that rely on larger families for agriculture or labor. The birth rates in such countries tends to be much higher, resulting in more babies. Finally, children born into Muslim families are more likely to adopt their parents' faith than, say, a child born to Christians in the United States or Europe.
All of these factors are putting Islam on track to outgrow Christianity.
Muslim Misconceptions
All too often, people picture the average Muslim as an inhabitant of a war-torn country somewhere in the Middle East. In reality, only a fraction of the world's Muslim population lives in the Middle East. It can be easy to forget especially if you live in the United States that over 23% of the entire population on Earth follows the Islamic faith. That's roughly 1.6 billion people!
Prominent scholar and professor Reza Aslan has urged people to not to associate Islam solely with third-world nations ravaged by terrorism. Places like Bangladesh and Indonesia, for example, have thriving economies and successful working governments. They are both Muslim-majority countries.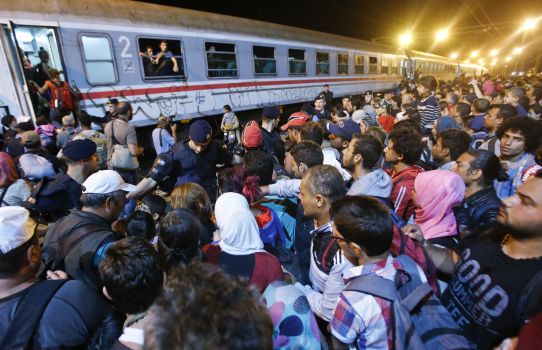 Refugee Crisis
However, there is no ignoring the fact that millions of Muslims have become refugees as war and violence force them to leave their home countries. Many have fled to Europe. Some have come to the United States. While many nations have provided aid and taken in refugees, it seems that the crisis is no closer to being solved.
Analysis by Pew Research projects that the population of Europe will be 10% Muslim by 2050. The Muslim population in the United States will double during the same time period.
Proponents of admitting refugees argue that they need to go somewhere, and refusing them entry into Western countries is a heartless slap in the face. Others argue the issue is not so simple. Muslim immigrants, they say, bring along cultural and religious values which are closely intertwined and often at odds with Western values making their integration into society extremely difficult.
Humanity vs. Security
Of course, the potential problems are not just cultural in nature. Islamic extremists have committed countless acts of terror in countries all around the world. This has led to growing concerns about providing safe-haven for Muslim refugees. Although efforts are made to weed out potentially dangerous refugees, many have come to wonder if "vetting" refugees for ties to extremism is even possible.
What Next?
The issue essentially boils down to this: supporters argue that not only can we afford to take these people in, but we have a duty to do so. Opponents insist it is too risky, and will likely have long-term negative consequences for our communities.
So, will taking in Muslim refugees help or hurt Western countries? Do we have an obligation to help our brothers and sisters around the world, or should we let them deal with the problems themselves? We'd like to hear your thoughts on the issue.