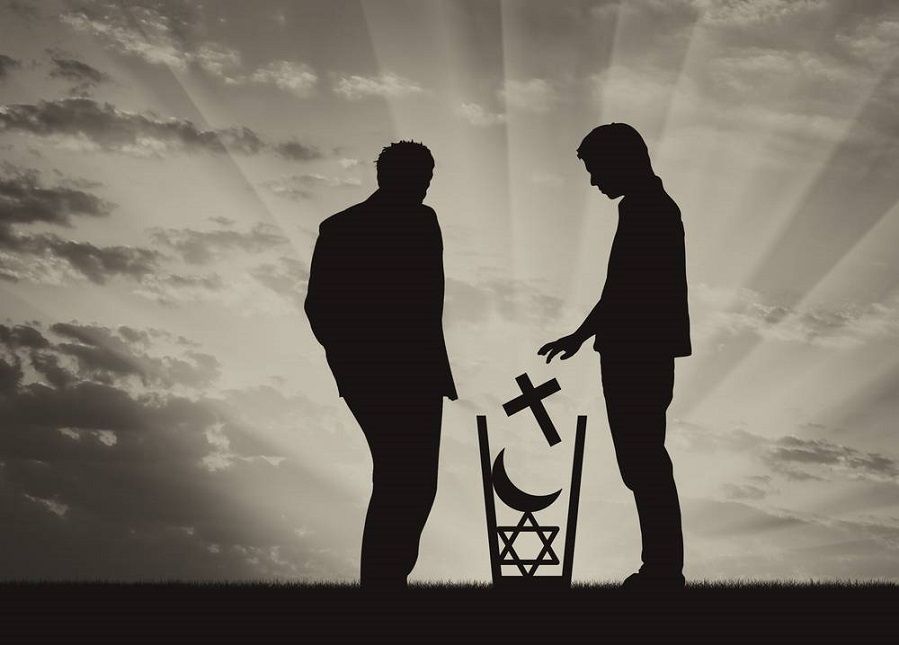 ---
Watch out, organized religion! A new faith demographic is taking America by storm. But it's not their holiness that's attracting so much attention it's their unholiness.
A recent Pew Research poll found that 36 percent of younger adults now identify as either atheist, agnostic, or "nothing in particular." That's a striking jump from just a few decades ago. The so-called "no-affiliation" generation has eclipsed their previous Generation X and Baby Boomer cohorts, whose own rejection rates of organized religion stood at just 23 and 17 percent, respectively.
Often dubbed religious "nones," this group is becoming more and more influential. In fact, according to Pew, these "nones" are the fastest growing religious group in America. And while young people are the catalyst for this trend, they're not the only ones jumping ship on traditional religion. The number of adults who identify as "none" has increased by more than double since the 1990s. It's now at 56 million, and looks to continue climbing. Here are the numbers broken down by age, as well as other factors: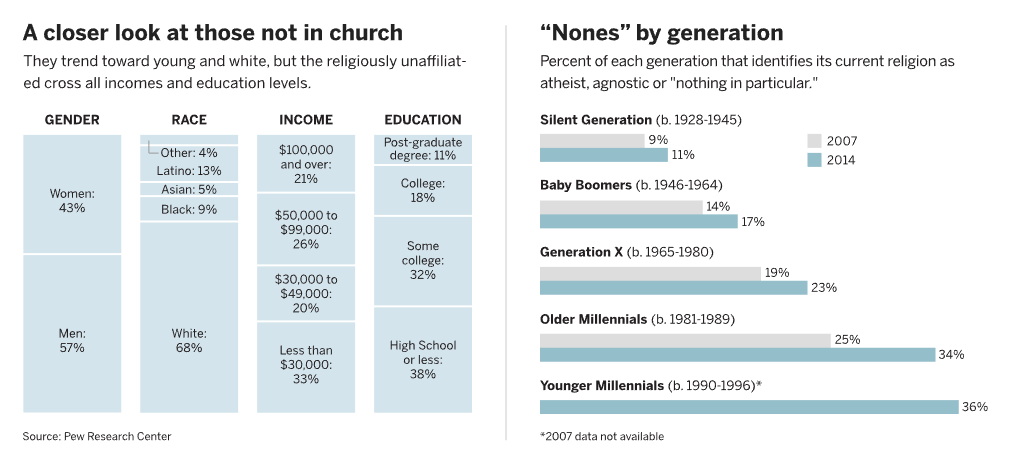 In a detailed report on this phenomenon, the Minnesota Star Tribune interviewed a number of ex-churchgoers to learn their reasons for leaving. A common theme: the "our way or the highway" message just isn't as convincing as it used to be. "I can't imagine that only one religion has access to the pearly gates," said one former Catholic. "I realized there are all kinds of different paths to being a good person."
A Worldwide Phenomenon
In many ways, the U.S. is simply catching up to other parts of the world. The National Geographic noted in its own 2016 report that in much of North America and Europe, religious "nones" have overtaken some major faith groups in size. For example, they now outnumber both Catholics and mainline Protestants, as well as all other non-Christian denominations present in those countries. France and New Zealand will soon boast more secular citizens than religious ones, while the United Kingdom and Australia are on the brink of surrendering their own Christian majorities.
This surprising trend has religious leaders scrambling to figure out how to get people especially youngsters back into houses of worship. One thing's for sure: whatever they're doing right now, it's not working.
What's Pushing People Away from Religion?
It's hard to say. There are likely a number of competing factors at play, but one important element cited by the Pew Research report was the rise of the internet. Thanks to the power of the information age, people are now discovering and forging their own paths of spiritual discovery via information found online whether through YouTube, podcasts, popular forums, or another of the seemingly-infinite outlets for content now available via the web. And it's all happening at younger ages, too. For example, the average Catholic is now leaving the church at 13 years old a shocking number that would have seemed impossible a generation ago.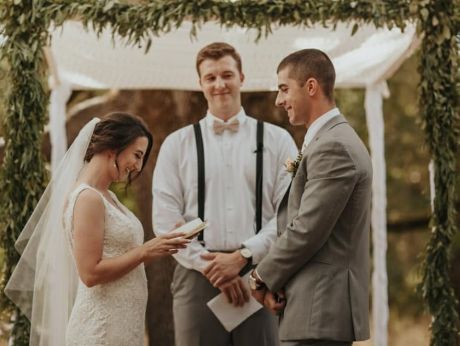 Where Are They Going?
To be sure, some are rejecting religion entirely. But others are simply fed up with the confines of traditional religion, and instead choose to join organizations like the ULC that offer a hands-off approach to faith.
Nowhere is this trend more visible than in the wedding industry. According to data tracking company The Wedding Report, nearly 25 percent of couples asked a close friend or family member to perform their wedding last year. And that number is on the rise, up from 16.4 percent back in 2010.
Couples are finding that not only is it more cost effective to have a loved one get ordained to perform their wedding, it also makes for a far more meaningful ceremony. Many religious "nones" are uncomfortable with a traditional priest or minister officiating their wedding and who can blame them? If you're not religious, why hire somebody that doesn't share your views to conduct the most important ceremony of your life?
And if religious "nones" keep growing at the current pace, this alternative option is likely to become even more common.