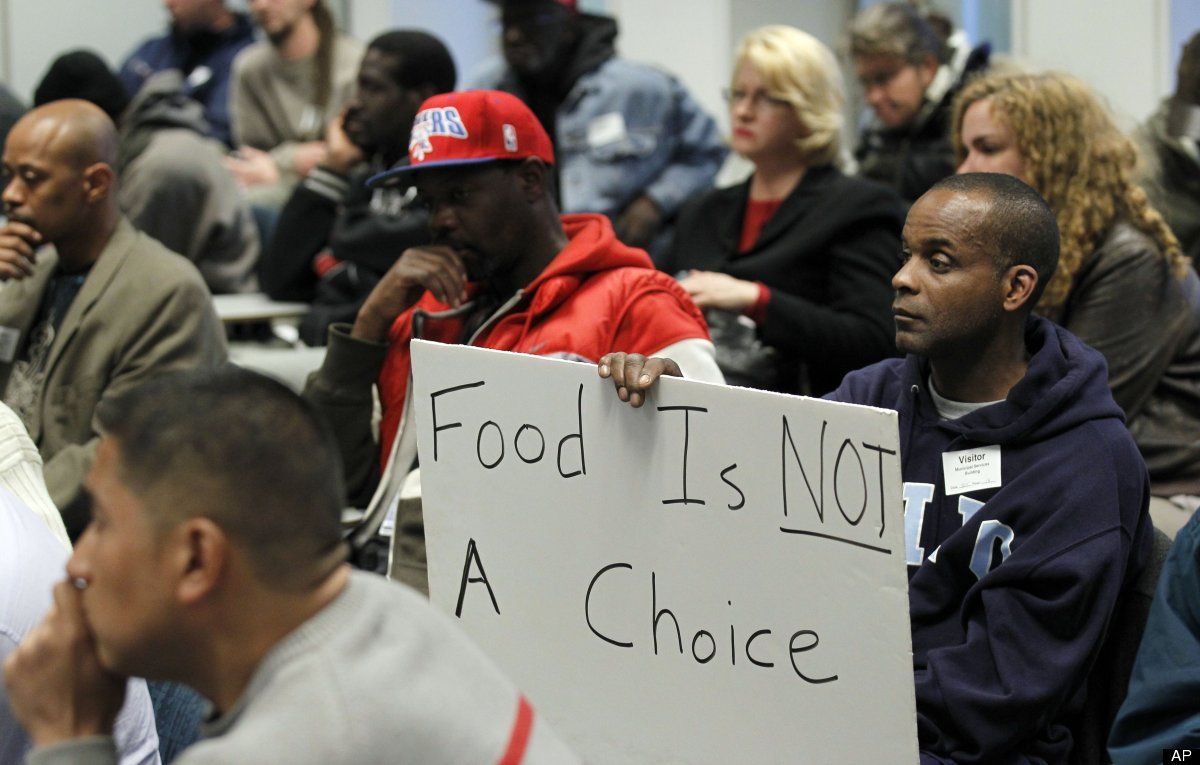 Way back in December, we wrote about the growing trend of cities criminalizing homelessness. As was the case then, churches continue to be on the front lines of this fight. The past few years has seen the number of homeless people surge nationwide, and in many cities, it is church groups who have taken the lead in caring for them. Churches help provide all sorts of services, such as shelter and free toiletries. Many also feed the homeless an admirable and kind-hearted undertaking. Or so it would seem.
"Feeding the Problem"
As it happens, not everyone agrees that handing out free food is helping. Among a growing contingent of dissenters are officials in San Jose, who recently took the drastic step of placing a ban on feeding homeless people at a large city park, citing public safety concerns. A city spokeswoman explained the reasoning:
"The first thing is that the food isn't licensed or prepared in the appropriate manner. Secondly, the homeless aren't starving. They have places to eat across the city, and lastly and most importantly, it's making an absolute mess of our park."
Neighbors say that giving out food attracts more homeless, which contribute to public littering and increased in crime. "Right now, we have homeless that ride through the neighborhoods on bicycles, they scope the neighborhood out," one local resident said. "I have caught them at night trying to break into cars."
"Our Duty to Provide"
But local church groups are defiant they've been feeding the homeless at St. James Park for decades, they say, and have no plans to stop now. In the wake of the decision, church groups have been holding "granola bar protests," events that include handing out free snacks and water to the city's homeless population and essentially daring the police to issue fines.
"What we're saying is that we have an inherent right as churches to practice our constitutional rights to ensure that homeless people get fed," argues homeless advocate Pastor Scott Wagers. "Right now, this city and other large cities are simply sweeping the homeless out of sight and out of mind."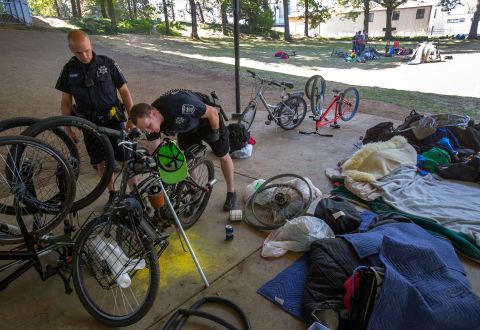 A Growing Wave of Resentment
Indeed, San Jose is not alone. Over the past few years, city after city has begun cracking down on feeding the homeless. As of last year, over 70 cities had banned the practice entirely. In many places, panhandling has also been outlawed. Proponents argue that such activities only keep the homeless in limbo surviving, but still without housing or the ability to contribute to society. Plus, an abundance of services in an area inevitably attracts more homeless. If it's only been making the problem worse, they argue, why keep doing it?
Struggling for a Solution
The homeless crisis clearly won't go away on its own. Even with an improving economy, the problem has gotten worse in many cities around the country. Apparently, a rising tide leaves some boats behind. When it comes to dealing with the issue, however, there seem to be conflicting ideologies at play.
Social services for the homeless do great work, providing shelter and comfort to those who have none. While opposing such services might seem cruel, in reality there's more to the story. For example, many cities only outlawed handing out food after it became clear from years of evidence that it was not a long term solution. Intended to help people turn their lives around, too often these services simply promoted a culture of dependence.
Enter the "tough love" advocates. This group wants to cut back on social services and force the homeless to fend for themselves in the hope of provoking a life-altering "reality check" of sorts. As one might imagine, such opinions are regularly denounced as "heartless" and "mean." This viewpoint is understandable -- after all, who could possibly be opposed to feeding the hungry?
But perhaps, to this extent, they have a point: if what you're doing now isn't working, why not change strategies?
Where do you stand?