As marriage equality sweeps across the United States, ordained ministers are left to figure out their role in the institution. For denominations that have fundamental disagreements with same-sex marriages, do they continue to officiate ceremonies or do they abdicate the privilege to the state? This is the subject of a recent article in the New York Times penned by Universal Life Church minister Mark Oppenheimer.
Oppenheimer discusses the notions of civil marriage and "Christian marriage," noting that civil marriage is bound by the equal protection clause of the Constitution, and therefore cannot discriminate against classes of people like "Christian marriage" hopes to do.
The suggestion from many conservatives is to pull ministers out of the marriage business altogether. In the conservative Christian magazine First Things, a "Marriage Pledge" was recommended to readers wherein the clergy vow to not perform ceremonies or sign marriage licenses for any couple, gay or straight. They instead will slough off this duty to civil authorities, burdening justices with an onslaught of couples that may actually prefer to have a religious ceremony in a church, but instead are forced to have a cold, hollow wedding officiated by a government stranger.
Taking My Ball and Going Home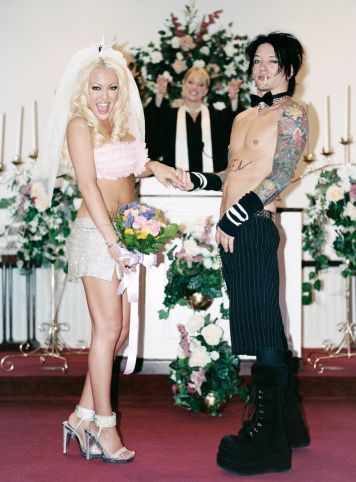 Why now? What is it about marriage equality that deserves this sort of reaction? We know that conservatives count it as an affront to the sanctity of marriage, but why was this supposed solution not proposed when straight adulterers were getting married, or before the 4th wedding of a habitual divorcee? A real abomination is the hypocrisy of finding no fault with those situations yet deriding a committed lesbian couple of several years as being a threat to marriage.
In his article, Oppenheimer mentions the opinion of doctors Seitz and Radner that marriage equality undermines the age-old notion of "Christian marriage." We put this term in quotes because it isn't exactly clear from an educated perspective what it is supposed to mean. Conservatives would of course be quick to tote the line about it being between one man and one woman, but that certainly isn't Biblical.
The first couple of Genesis is sometimes held up as a model for marriage with the phrase "God made Adam and Eve, not Adam and Steve." I doubt this is what conservatives mean by "Christian marriage," since to populate the planet, the couple had to engage in quite a bit of incest, so we can easily throw this notion out.
Beyond the incest, the Bible is rife with examples of men having many sister wives and harems of concubines in addition. Good men of God such as Lamech, Esau, Abraham, Moses, Jacob, Gideon, Elkanah, David, and Solomon all failed the "one man and one woman" test of sanctity.
With plenty of counter-examples to "Christian marriage" counted as valid in scriptures, the one man one woman rule is really just an ad hoc response to marriage equality. Therefore the suggestion from some conservatives that ordained ministers refrain from performing weddings amounts to something like the old playground whine, "If I can't get my way, I'm taking my ball and I'm going home!"
Religious Right to Perform Weddings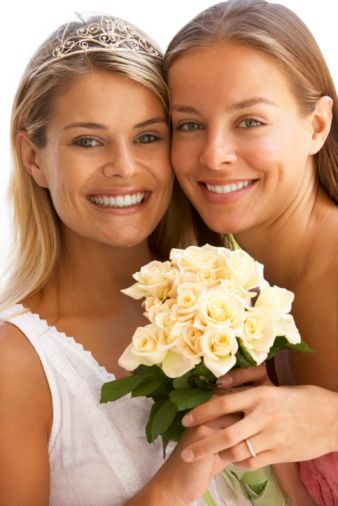 What the Marriage Pledge seems to completely ignore is the fact that ordained ministers already have the right to perform only the marriages they want to perform. Unlike public services like bakeries and florists that must abide by laws against discrimination, a minister can turn away a couple for any reason.
The ULC supports the rights of ministers on all sides of the issue. Whereas some conservatives would hope to hold your wedding hostage to make a political statement, we believe you deserve the wedding you want it's your special day! If you want a gay Star Wars themed wedding performed by a Jedi, may the Force be with you. If you want a Christian marriage between one man and one woman, more power to you. ULC ministers are free to officiate as they see fit.
Real Ordination, Real Ministers
Oppenheimer sheds light on a very interesting topic. He shows how the trends in weddings are changing. As a ULC minister, he has an interesting perspective in that he is neither part of the traditional institution, nor is he a civil officiant. He personifies the actual transition he discusses.
Contrary to his idea that ULC members are "clergy lite," we are fully recognized ministers in the eyes of the law with all the rights and privileges therein. Many members carry out work beyond performing weddings. His choice of the label is interesting, given that he has performed a wedding with his ordination something only actual clergy can do.
As real ministers like Oppenheimer, we have a say in this debate. It is our right to perform weddings, and the Monastery will never tell you otherwise. We are at the forefront of a new institution where innovation is not afraid of tradition, and tradition does not curtail innovation. We hope at some point you would experience the joy of performing weddings and we will continue to provide guidance on making sure your ceremony is legally binding and offer the tools necessary to carry them out.