How do we respond when a teenager kills herself because her family refused to accept the gender she identified as? The tragic story of Leelah Alcorn, a transgender girl who committed suicide after years of anguish over her family's refusal to acknowledge her, can hopefully shed some light on this question. Rather than use religious faith as an excuse to suppress the instinctive longings and identities of young people, we should re-examine the rational grounds of those beliefs in the first place, because if we do not, we deny the fundamental truth of who these young people are, potentially driving them to take their own lives.
A Secret Life of Despair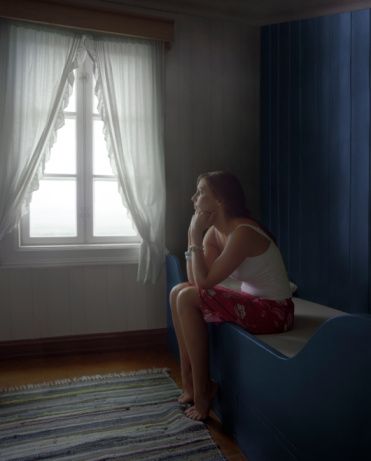 Leelah was born a male and given the name of Joshua. In a blog she scheduled to be posted shortly after her suicide, she wrote that she knew she was a girl ever since the age of 4. She only told her mother how she felt once the response was enough to shut her down and cause her to retreat into her own world until the denial of her existence as a girl drove her to fling herself in front of a tractor-trailer on a remote road near her home in a small Ohio town. Her mother still refuses to acknowledge her daughter's gender identity, even in death, citing her own religious beliefs to legitimize her position: "[w]e don't support that, religiously" but has said about Leelah, "we told him that we loved him unconditionally. We loved him no matter what. I loved my son. People need to know that I loved him. He was a good kid, a good boy".
Leelah's teenage years were spent seeing therapists following her revelation to her parents. But those therapy sessions only reinforced the teachings and attitudes that caused her so much anguish. In her blog post, she wrote, "My mom started taking me to a therapist, but would only take me to [C]hristian therapists, (who were all very biased) so I never actually got the therapy I needed to cure me of my depression", point out that "I only got more Christians telling me that I was selfish and wrong and that I should look to God for help". Rather than seek therapists who would help them examine their own beliefs on the basis of compassionate reasoning and sound science, Leelah's parents consulted those who would tell them what they wanted to hear.
The Danger as a Role Model
Despite our sympathy for Leelah, we must resist the urge to posthumously turn her into a spokesperson for transgender issues. She is, after all, ultimately responsible for her own death, though not solely responsible. The failures of the authority figures in Leelah's life do not excuse the wrongness of her suicide.
Leelah wrote in her suicide note that she hoped her death would be meaningful; that it would inspire real change. We hope for the same change, yet disagree that Leelah should be seen as inspirational. The last thing other suicidal people need to hear is that there is a chance that if they end their lives, the world could be a better place. As is, about 43% of transgendered individuals attempt suicide at some point.
Re-examining Religious Texts
If people of faith truly care about the well-being of transgender youth, they will stop cherry-picking Biblical passages which reinforce their bias against gender nonconformity, and instead explore passages which teach them unconditional love. For such passages do indeed exist. "Anyone who does not provide for their relatives, and especially for their own household, has denied the faith and is worse than an unbeliever", says 1 Timothy 5:8, while 1 Samuel 16:7 states that "The Lord does not look at the things people look at. People look at the outward appearance, but the Lord looks at the heart".
But is it really necessary to show how Christianity teaches acceptance of transgender identities in the first place? Even if it does not, this does not render such identities invalid; it only means some Christians have an enormous amount to learn about gender dysphoria, and of the subjective experiences of transgender people. The validity of transgender identity is not contingent upon religious teachings any more than homosexuality, gender equality, or anything else it stands on its own merits, on the capacity of others to allow such individuals to flourish, and not on ancient beliefs about the natural order of things, which have sometimes proved scientifically unfounded and even detrimental to the well-being and happiness of people.
Our priority is not to soothe the sensibilities of religious fundamentalists who judge others as "wrong" because they do not conform to ancient notions of gender; it is to support those who have been cruelly maligned, neglected, and tormented for falling outside that script. It is to challenge the deep-seated beliefs of well-meaning but stubborn parents, and to embrace the self-professed identities of their children. It is to affirm and celebrate with abandon the beautiful people they already are. Some people will never change their minds because their beliefs hold complete sway over their entire mindset, but this is one, very big way we can remember Leelah Alcorn and help the many others like her who lead silent, secret lives of pain.
Sources:
CNN
The Daily Beast
Slate