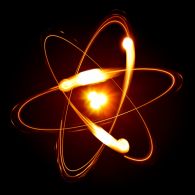 Will science ever prove the existence of life after death? Yes, and it can be done using the principles of quantum physics, says research scientist and medical doctor Robert Lanza of Wake Forest University School of Medicine in the U.S. state of North Carolina. For Lanza, quantum physics can prove that death is an illusion, and that life creates the universe, and not the other way around. This provocative new theory, he claims, can be supported using existing, widely-accepted research.
Consciousness as "Cosmic Matrix"
Lanza calls his theory of the universe "biocentrism". The basic premise is that the universe arises from conscious observation, rather than consciousness arising from the universe. "What you see could not be present without your consciousness", he explains, and "[o]ur consciousness makes sense of the world". Although biocentrism is not yet a mainstream theory accepted by most scientists, it is gaining traction and already overlaps with the ideas of many acclaimed scientists and philosophers. Philosopher David Chalmers, an atheist, has proposed a similar idea called panprotopsychism.
The Double-Slit Experiment
One of the experiments Lanza cites to support biocentrism is the double-slit experiment. In this experiment, a beam of light is shone on a plate with two slits. When the beam of light is being observed, it behaves as a particle and passes through either one slit or the other. However, when the beam of light is notbeing observed, it behaves as a wave and passes through both slits simultaneously. The fact that physical processes depend on human perception, Lanza argues, suggests that consciousness is the fundamental state of the universe.
The Illusion of Space and Time
Consciousness, as the fundamental state of the universe, is eternal if we accept the theory that space and time are illusory, which does have currency in mainstream science. If our consciousness precedes, creates, and determines the universe and all that happens in it, space and time are "tools of our mind", as Lanza states, since space-time is a characteristic of the universe. Once we accept that space-time is illusory, we realize that death cannot exist "in any real sense" either, but we are always alive at some time in some state.
Lanza's theory will seem outlandish not only to some scientists, but also to some people of faith. As a Universal Life Church minister, do you lend any credence to his ideas?
Source:
The Daily Mail