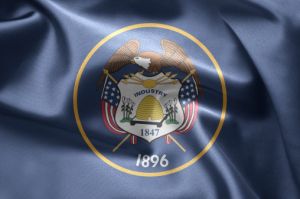 Same-sex marriages performed in Utah while it was legal will be recognized by the federal government, announced U.S. Attorney General Eric H. Holder, Jr. Although the events in Utah are a partial setback for loving couples and marriage equality advocates, they do suggest change is possible even in the most conservative states. They also give hope to those ULC ministers that would perform a same-sex marriage that they will soon enjoy the same religious freedom that has always been granted to their ministerial counterparts who disagree with such unions.
From Polygamy to Same-Sex Marriage
Utah is perhaps the last place one would expect marriage equality to win ground. However, it was not the state courts or legislature which legalized the practice on December 20th, but United States District Court Judge Robert J. Shelby, in Salt Lake City. In his ruling, Judge Shelby argued that the state's ban on same-sex marriage violated the U.S. Constitution's guarantees of equal protection and due process. The United States Supreme Court halted the progress pending an appeal of Judge Shelby's decision by Governor Gary R. Herbert's administration, leaving the state's 1,360 same-sex marriages in legal limbo.
A Sudden Role Reversal
The Department of Justice's response to Utah's appeal is unprecedented, and signals a reversal of the usual positions held by state and federal governments on marriage equality. Whereas traditionally marriage equality had been spearheaded by the states with the federal government refusing to recognize it, in Utah's case it is the state refusing its recognition, with the federal government expressing its commitment to treating all married couples equally. In his announcement, Holder stated that the couples married while the law was in effect "should not be asked to endure uncertainty regarding their status as the litigation unfolds".
An Uncertain Future
Given the Supreme Court's decision to suspend all same-sex marriages in Utah pending the governor's appeal, the future of the practice remains uncertain in this state. If another court overturns Judge Shelby's decision, over 1,360 loving couples may have their marriage rights and responsibilities revoked, but if it is upheld, it will show that marriage equality can win in even the most conservative strongholds.
It is precisely for this reason that the events in Utah, and how the federal government responds to them, matters not only to same-sex couples, but to Universal Life Church ministers as well. Any law which discriminates against same-sex couples potentially discriminates against ULC wedding officiants too, many of whom hold deep beliefs in the equality of all loving unions.
Source:
The Washington Post