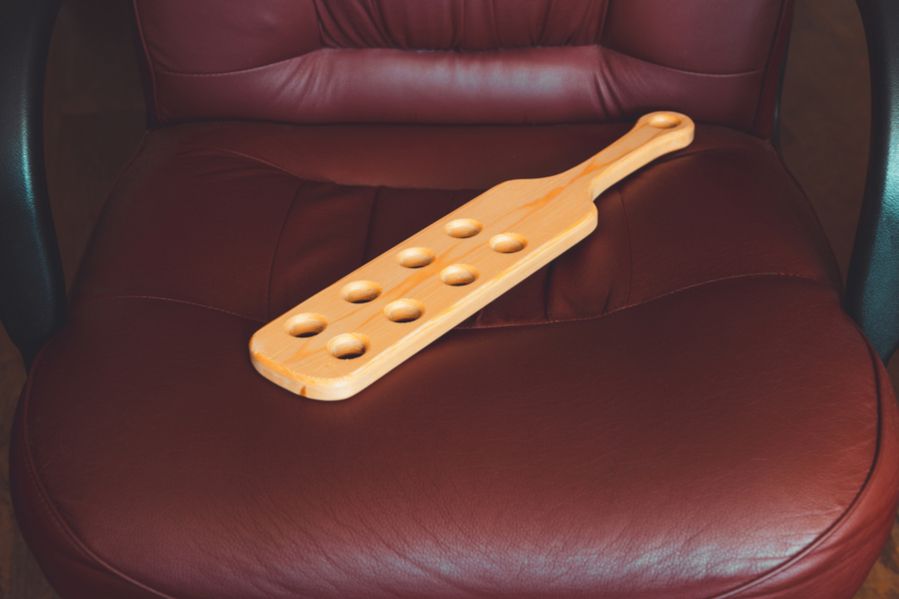 A Florida mother was called into her daughter's school after administrators said the 6-year-old girl was in trouble for damaging a school computer. What she didn't expect was to witness a crime – or to get it on video.
With the mother looking on in astonishment, the school principal pulled out a wooden paddle and began spanking the young girl. Unsure how to handle the situation, the mother (who is not a fluent English speaker) pulled out her phone and began filming. 
Even as the girl begins the cry, the principal does not let up. Another administrator is seen helping to hold her down as this punishment is delivered.
The mother's video of the incident was released and soon went viral, sparking furious responses and a contentious debate over the ethics of corporal punishment in schools. 
Should it be Legal?
It might surprise you to learn that this type of physical punishment for students misbehaving is currently legal in 19 states. Interestingly, Florida is one of them. So is the principal off the hook? 
Not so fast. It just so happens that the school district in question had banned it. 
The video's release generated a public outcry – not only for its severity, but also because the principal was not acting within the laws of that jurisdiction. Reports indicate the principal will now face criminal charges for her actions.
"Spare the Rod and Spoil the Child"
Defenders of corporal punishment as a disciplinary method are apt to quote the Bible to justify their views. You may have heard the famous quip "spare the rod and spoil the child."
This isn't a direct quote from the Bible, but it's a popular paraphrasing of some proverbs that seem to promote hitting children for misbehaving. Here are a few examples:
Prov 13:24: "He that spareth his rod hateth his son: but he that loveth him chasteneth him often."
Prov 22:15: "Foolishness is bound in the heart of a child; but the rod of correction shall drive it far from him."
Prov 23:13-14: "Withhold not correction from the child: for if thou beatest him with the rod, he shall not die. Thou shalt beat him with the rod, and shalt deliver his soul from hell (i.e. death)."
How many people believe in the power of the rod? Among certain religious groups, the numbers are definitive. Recent surveys indicate that 85% of Evangelical Christians, for example, support corporal punishment in some form.
The argument is that children learn best from physical discipline – something words alone cannot replicate – and that if you choose to put down the rod, it will leave you with a "spoiled" child.
What do you make of the video? Is corporal punishment ethical, or should violence against kids be outlawed entirely?