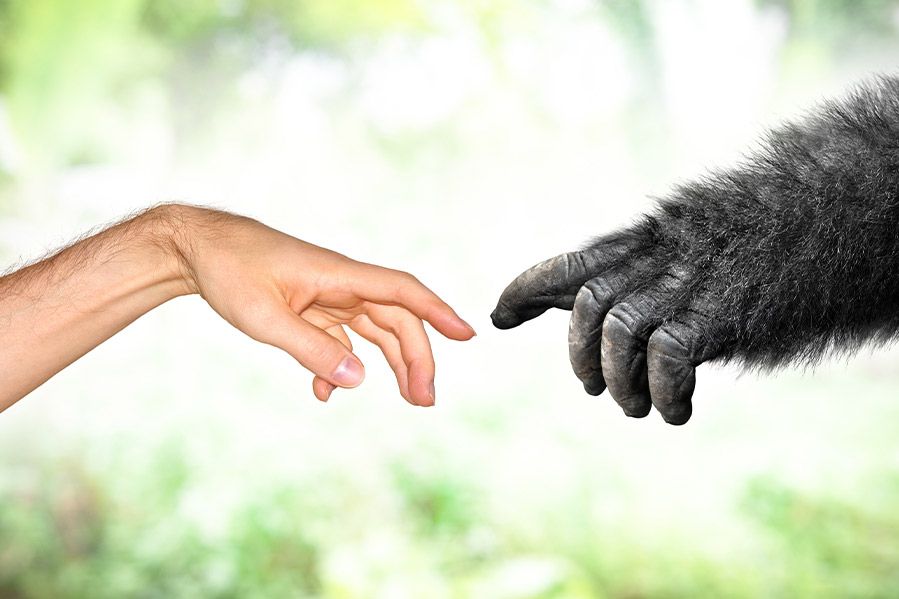 Talk about taking the phrase 'making a monkey out of me' to a whole new level!
In a truly Planet of the Apes-style headline, researchers in the U.S. and China announced they have successfully injected monkey cells with human stem cells to create a human-monkey chimera. While most of the embryos in the trial expired within a day or two, three survived for at least 19 days.
While the researchers are excited at potential future developments, many are pushing back at what they say is a profoundly unethical playing of God.
We recently posted about the news on our Facebook page, prompting a range of reactions:
Hybrid Theory
The researchers on the project claim that the chimeras will be ideal for testing drugs for human use, with an end goal of growing human organs in monkeys. Thousands of people die each year languishing on the transplant list, waiting for an organ donation that never comes. Stem-cell chimeras have "the potential to radically humanize the biology of laboratory animals," says bioethicist Dr. Insoo Hyun.
In the long run, they say, it could save many lives.
But is such creation-tampering worth it? Some bioethicists have concerns that things could go a bit too far.
"Nobody really wants monkeys walking around with human eggs and human sperm inside them," said Hank Greely, a Stanford University bioethicist. "Because if a monkey with human sperm meets a monkey with human eggs, nobody wants a human embryo inside a monkey's uterus." While a rather unpleasant thought for most of us, if there's one thing that the history of human evolution has taught us… it's that life, erm, finds a way.
Others had concerns about how to classify these chimeras. If they're raised in labs to be used for organ harvesting, they obviously don't have rights. But what if some of the human cells end up in the embryo's developing brain?
Is it not, at least partially, human?
Are We Playing God?
As with most line-towing, ethically questionable experiments, the worry is that this could all go too far. Bioethicists note that if rigid ethical standards are upheld, we shouldn't expect any problems. But can we trust every researcher across the planet to follow the rules? Perhaps that's naive. Plus, even well-intentioned experiments can have unexpected consequences.
Still, it's worth noting that no hideous, chimeric Frankenstein's monster has lurched out of the lab… yet.
What do you think? Would God approve of making a human-monkey hybrid? Should scientists be playing God, or should we instead leave nature alone?