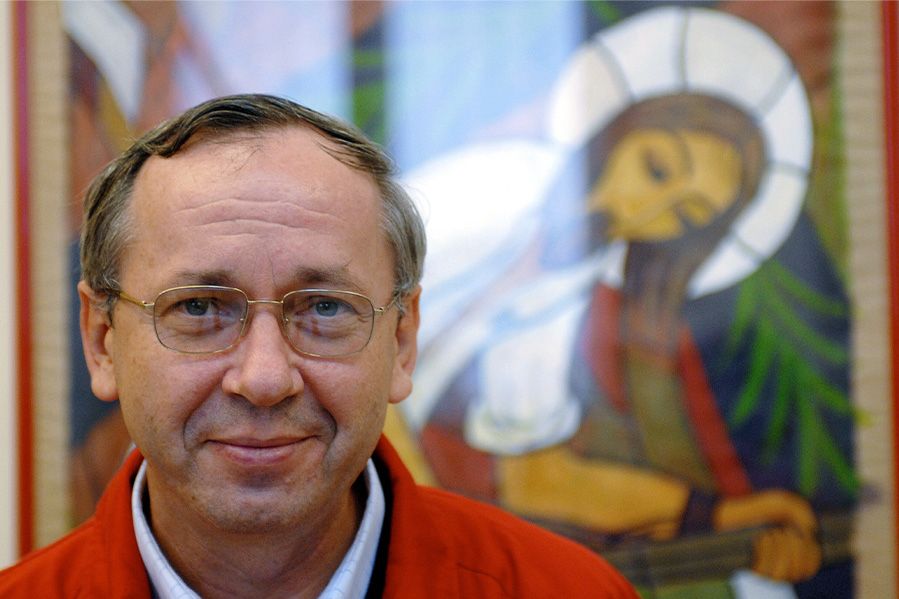 A priest walks into a convent, and propositions two nuns to help him recreate the holy trinity by having a threesome with him.
It sounds like the start of a bad joke, but it's allegedly something that really happened...
A former nun is accusing a Slovenian priest who is believed to be a close associate of Pope Francis of abusing his position of power and pressuring her and another nun into having a threesome and watching pornography.
Abuse of Power
The priest in question is Marko Ivan Rupnik, now 68. Rupnik is perhaps best known in the Catholic world for his artwork, primarily his mosaics; Some of his pieces are on display in chapels in the Vatican.
One of the former nuns recently told an Italian newspaper that, as spiritual director of a Slovenian convent in the late 1980s and early 1990s, he groomed her and pressured her into sex by exploiting his power and invoking God.
"Father Marko started slowly and sweetly getting inside my psychological and spiritual world, exploiting my uncertainties and fragility and using my relationship with God to push me into sexual experiences with him," the nun explained. "It was truly an abuse of conscience."
The abuses took place between 1987 and 1994, she claims. At one point, she says he used his 'psycho-spiritual powers' to pressure her into a threesome with another nun.
The threesome, he told her, would bring them all closer to God by recreating the Holy Trinity – the Father, the Son, and the Holy Ghost – in bed.
The nun speculates that Rupnik abused as many as 20 women, likely pressuring them into sex and then bullying them into silence, just like she claims he did to her.
Deaf Ears
The nun says this isn't the first time she's brought up the allegations against Rupnik – just the first time anyone's listened to them.
She says she tried to report his behavior in the early 90s, but no one in Catholic leadership cared. She speculates that her claims were ignored because Rupnik's career as a highly regarded artist within the church was taking off.
That may finally change now. Rupnik and Pope Francis are believed to be close, and both are Jesuits. The allegations prompted outrage in the Jesuit order, and Pope Francis has asked for other victims to come forward as he tries to piece together both a timeline and the truth.
It was also recently revealed by Jesuit leadership that Rupnik was excommunicated in 2020 after absolving a woman of sin following an alleged sexual encounter he had with her. 
But just months later, Rupnik was mysteriously and quickly reinstated. This revelation has only thrown fuel on the fire.
What happens next is still up in the air. The Catholic Church has been reckoning with many sins of its past in recent years, which means it likely has a playbook for this sort of thing by now. 
What is your reaction? How will the Vatican navigate this latest scandal?