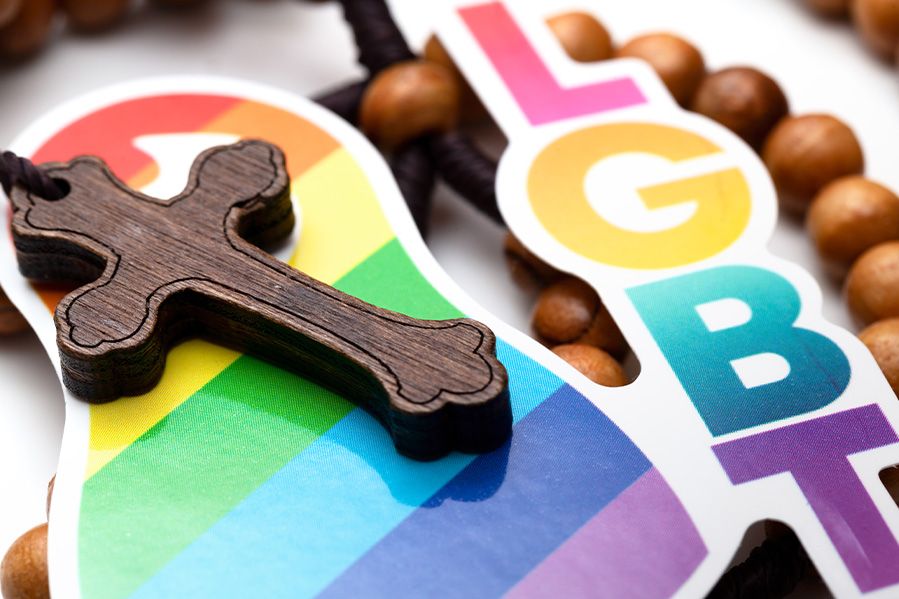 Leave your "they/thems" at the door, folks. That's the message from one Catholic Diocese amid a set of new church rules that are causing a stir in Iowa.  
The Diocese of Des Moines will soon be instituting a suite of controversial gender identity policies encompassing everything from preferred pronouns to dress codes to bathroom usage. 
The policies, which will take effect later this month, will be instituted in every parish, school, church, and charity under the control of the Diocese of Des Moines, and will apply to every employee, volunteer, and churchgoer within. 
In the documents, the Diocese claims that these policies are guided by "unconditional love" and intended to help their LGBTQ members and assist those experiencing gender dysphoria to get proper care.
However, critics don't exactly see it that way.
No Pronouns Allowed
The documents say that anyone experiencing gender dysphoria is "unconditionally loved by Jesus Christ and by the Church." 
The policy papers argue that gender affirmative care is "not genuine compassion, that gender reassignment surgery is "mutilation," and that everyone "should acknowledge and accept their sexual identity."
Instead of gender affirming care, the Diocese instead is instituting a series of policies designed to force those experiencing gender dysphoria to present as the sex they were assigned at birth. Per local news station KCCI, some of those policies include:
No one may designate a "preferred pronoun" in speech or writing, when related to minister activities
Everyone must use the bathroom or locker room that matches their biological sex
Everyone should follow the dress code or uniform according to their biological sex
Participation in school sports or activities must be consistent with biological sex
No person can have on-site, or distribute, medications meant for gender reassignment
Critics Push Back
LGBTQ advocates say this is a pretty twisted way of expressing love, and many weren't shy about voicing their criticism.
A state LGBTQ group likened the policies to "conversion therapy":
Meanwhile, a state senator offered her thoughts on the developments and how Jesus would handle the situation:
The Gender War Goes On
The war between Christian conservatives and the LGBTQ community has seemingly reached a boiling point in recent years, and teachers, libraries, and churches are all getting sucked into the skirmish over how to affirm – or deny – the gender identities of queer kids. 
LGBTQ rights advocates argue that gender affirming care is necessary for trans youth to be their most authentic selves, and the Association of American Medical Colleges tends to agree.
In a statement, they wrote that "efforts to restrict the provision of gender-affirming health care for transgender individuals will reduce health care access for transgender Americans, promote discrimination, and widen already significant health inequities."
On the other side of the argument are many conservative Christians who believe that it is reckless and dangerous to give gender affirming care to children. Those inclinations should be squashed, not reinforced, they say.
Similarly, the Diocese says their goal here is to help children.
What is your reaction? How do you think the proposed policies will affect transgender youth?