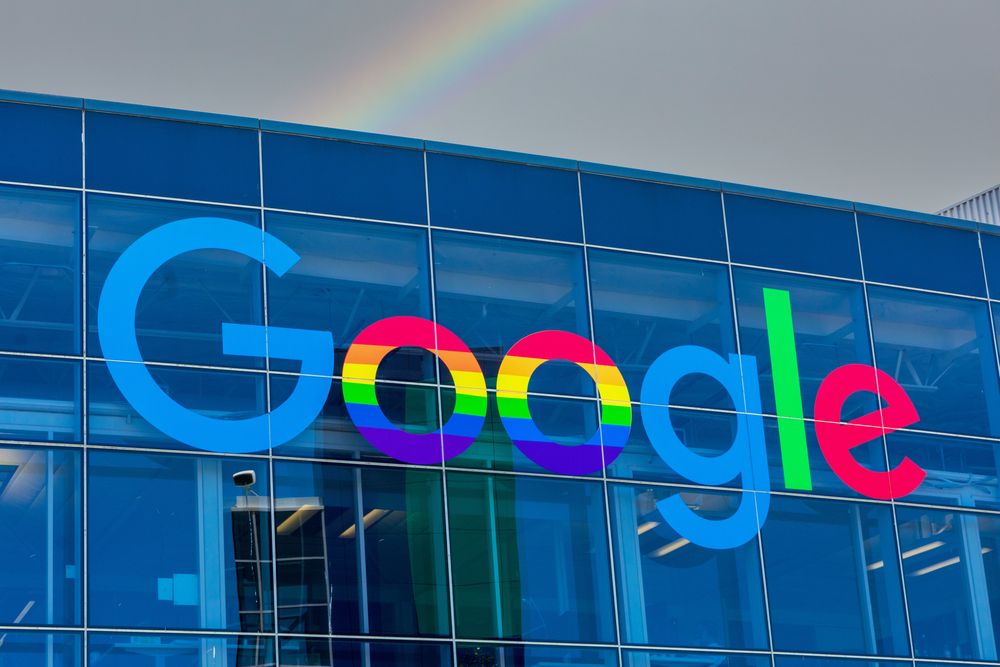 It's Pride Month, and you know what that means: parades, fairs, parties, and of course, rainbow corporate logos.
More and more companies are taking a public stance in favor of LGBTQ rights by publishing messages of support during Pride and adopting rainbow versions of their logo to mark the occasion.
But what happens when the employees of these companies disagree with that stance?
No Rainbow For Me, Thanks
The Tampa Bay Rays, a professional baseball team, announced they would be adopting a rainbow version of its logo for the team's annual Pride night.
Before the game, however, a group of players said they wouldn't be donning the rainbow uniforms, citing their religious beliefs.
"When we put it on our bodies, I think a lot of guys decided that it's just a lifestyle that maybe — not that they look down on anybody or think differently — it's just that maybe we don't want to encourage it if we believe in Jesus, who's encouraged us to live a lifestyle that would abstain from that behavior," said pitcher Jason Adam.
"It's not judgmental. It's not looking down. It's just what we believe the lifestyle he's encouraged us to live, for our good, not to withhold," Adam continued.
"I cast no judgment. I cast no condemnation. I only feel called to share my faith, which is the most important thing in my life," another player added.
Can We FaZe Out Homophobia?
FaZe Clan, one of the biggest names in online gaming, was another company to adopt a rainbow logo and announce its support for Pride month. However, its fans were… less than enthusiastic.
And one of the members of the group, a gamer who goes by "FaZe VIRUS", publicly denounced the message, citing his faith.
"Just to clarify that I don't support any kind of LGBTQ or anything similar even if 'FaZe' does," he wrote in a since-deleted tweet. "I'm a Muslim."
Although the message was removed, critics say the incident is indicative of underlying bigotry that persists in the gaming community.  
Some appeared to support the member taking a stand for his beliefs, however. "I don't agree with how he went about it, but it's his religion and we have to respect it just like people apart of the lgbtq community should be respected," one commenter replied.
In both of these incidents, no employees were disciplined for their anti-Pride stances. But that hasn't been the case elsewhere.
Canned for Complaining
Last year, an employee at manufacturing company Arconic was allegedly fired for criticizing the company's support of Pride month. Daniel Snyder reportedly called the rainbow flag "an abomination to God" and after a fellow employee complained, Snyder was terminated from his position.
Now he's suing the company, claiming religious discrimination. Snyder insists that he was punished for expressing his sincere religious beliefs. That lawsuit is ongoing.
Back in 2020, a Starbucks barista sued the company after she was allegedly let go for refusing to wear a rainbow Pride shirt while at work.
Marking a similar pattern, barista Betsy Fresse cited her religious beliefs as the reason behind her opposition to the outfit. Her lawsuit insisted that making the Pride shirt a condition of employment "would be tantamount to forced speech and inaccurately show her advocacy of a lifestyle in direct contradiction to her religious beliefs."
But Starbucks maintained that Fresse went even further, telling her fellow employees that they "need Jesus," when turning down the shirt.
That suit was eventually dismissed.
What is your reaction? Can an employee's religious beliefs be used to justify their opposition to company Pride initiatives?