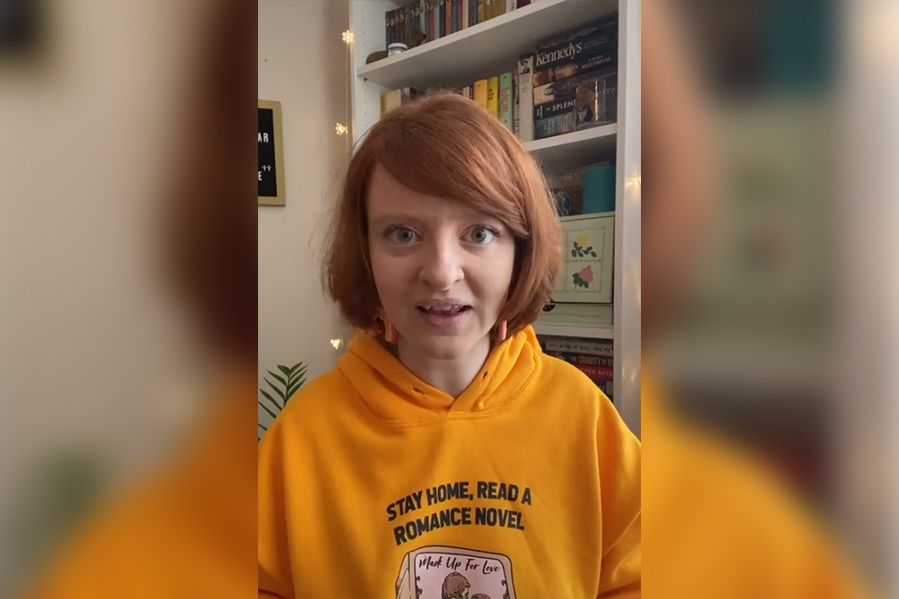 What's it like being in a cult? One TikTok user is sharing her story of surviving a patriarchal Christian "cult" group that has unique ties to a certain family of reality TV stars.
In a series of TikTok videos, Elizabeth Turner details her experience with the Institute in Basic Life Principles (often called ATI) after being adopted at the age of 10.
The controversial Christian sect was established by minister Bill Gothard in the early 1960s and has a focus on members living strict conservative biblical principles, including extreme modesty and a strong focus on traditional gender roles.
After escaping her former life, Turner is pulling back the curtain on this sometimes-mysterious ministry and explaining her experience coming of age in what she is now calling a cult.
The Institute in Basic Life Principles
"The Institute in Basic Life Principles (IBLP) was established for the purpose of introducing people to the Lord Jesus Christ," states the IBLP's website. But as Turner details in her viral TikTok videos, that introduction is through an extremely conservative, patriarchal, and isolating lens. 
"No TV, no music, no pop culture, and that the dad in the home was the absolute authority on everything," is how she described her upbringing in a video that has hundreds of thousands of views. "Whatever your dad said was absolute law, and you had to do whatever your dad wanted you to do or you were disobeying God himself."
In one video, she details the extent to which her father controlled her life – right down to her wardrobe choices. "My dad didn't like the color green," she explains in one video. "So even though I was a natural redhead, I was not allowed to wear the color green."
In another video, Turner explains her homeschooled education, which consisted of learning baking, sewing, and babysitting her younger siblings.
She was prohibited from flirting with boys, because it was understood that her father would choose her husband for her.
Turner also talks about how she came to discover this group was a "cult," as she now calls it.
Describing how she was often put on babysitting duty for her younger sister, she stated that "when my younger sister fought against [being babysat] and would refuse to hang out beside me, my parents got a rope and tied us together."
The moment clicked for her when she was explaining this to her therapist, who told her this was child abuse.
A Reality TV Connection
The Institute in Basic Life Principles is perhaps best known for its connection to the Duggar family, of reality TV fame. The Duggars came to national prominence as the focus of the TLC show 19 Kids and Counting, which explored the ever-expanding family of Jim Bob and Michelle Duggar. 
Followers of the Institute in Basic Life Principles, the Duggars utilized these strict teachings when homeschooling their 19 children. 
ATI education has a focus on a conservative upbringing of strict biblical principles. Its teachings include claims that some illnesses are curses from God for lack of faithfulness.
Following their rise to fame, however, the Duggars have been plagued by a series of scandals.
In 2015, child molestation allegations surfaced against Josh Duggar, one of the older children featured on the show. Duggar ultimately admitted to molesting younger girls – including his own sister. Then, in 2021, Duggar was arrested and charged with possession of child pornography. He was recently sentenced to nearly 13 years in prison.
Some have pointed out a potential connection between IBLP teachings and Duggar's crimes. An ATI handbook obtained by In Touch Weekly called "Counseling Sexual Abuse" reportedly says that sexual abuse can be caused by the victim "defrauding" the perpetrator with "immodest dress" and "indecent exposure." 
What is your reaction?