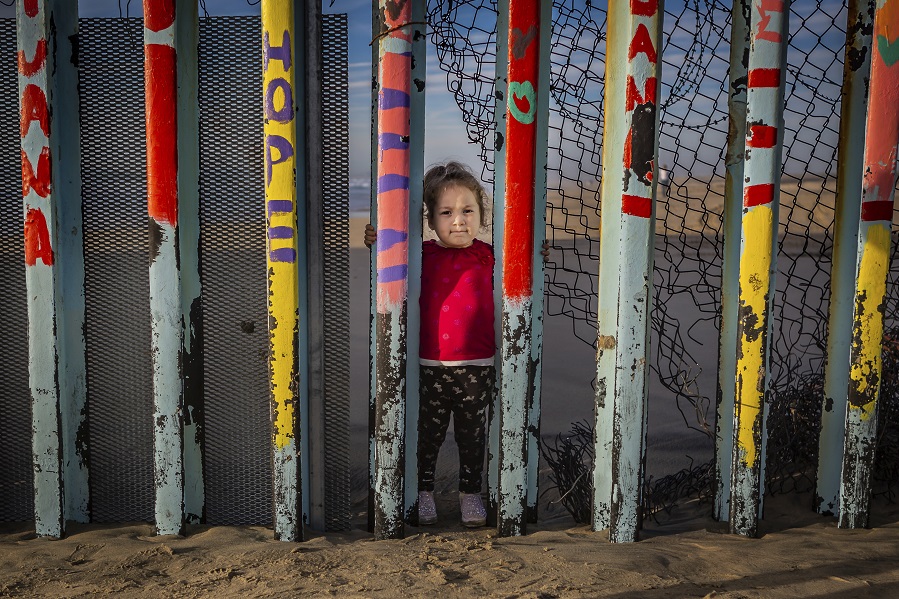 ---
A prominent NYC pastor and long-time advocate for immigrant rights is suing the federal government after she was placed on a federal watchlist for conducting ministry work with migrants south of the border.  
Rev. Kaji Dou a, senior pastor at Park Avenue Christian Church in Manhattan, recently participated in a 40-day "Sanctuary Caravan" in Tijuana with faith leaders from across the U.S. Their intent was to call attention to the plight of migrants seeking asylum in America and provide them with pastoral services.
Apparently the government took notice, because leaked documents later showed that Dou a had been categorized as a potential threat to national security and entered into a secret government database. The image on her file was reportedly covered up with a yellow "X," meaning she had been singled out for additional security screening and questioning.
Fighting Back
Dou a has now filed a lawsuit insisting that the Department of Homeland Security and ICE wrongfully included her on the watchlist, violating both her First Amendment rights and the Religious Freedom Restoration Act in the process.
"They interrogated her about her motives," the complaint says. "They interrogated her about her associations. They revealed to Pastor Dou a that they had collected detailed information about her and her pastoral work. And they revoked the access she had previously been granted to expedited border crossing."
Although Dou a was just one of many faith leaders who took part in the "Sanctuary Caravan" event, she was the only one to be detained and then interrogated both at the border and once she returned to New York City in January. Dou a argues that the actions of these government agencies "significantly burdened" her free exercise of religion, which also includes a focus on serving the "least of these."
ICE declined to address the allegations, pending litigation.
Faith Community Lends Support
Rev. Dou a does not stand alone in this battle. She received a signed letter of support from more than 230 clergy members, including top United Church of Christ leadership. "In this country, the government cannot decide to whom we may preach or with whom we may pray," it reads. "We believe we should take a stand and say so together Because, mark our words: If we let them come for some of us now, they will come for all of us in time."
Some speculate this line was in reference to an unrelated trial against a faith-based border activist Scott Warren, who is facing possible prison time for providing humanitarian aid such as food and water to migrants attempting to cross the border illegally.
Religion and Politics Collide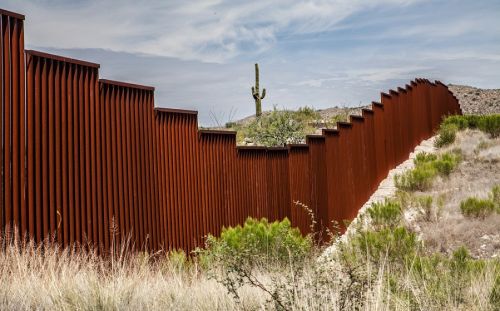 This story is only the latest example of faith beliefs being injected into contentious political debates. The topic of immigration is about as searing as a hot-button issue can get at the moment, with the Trump administration cracking down on illegal border crossings as critics continue to call attention to the horrific humanitarian consequences of such policies.
Some of the strongest objections have come from faith leaders like Rev. Dou a, who insist we have a moral obligation to intervene and help people who are struggling attain a better life or at the very least survive long enough to have a chance at one.
Opponents say that this approach, while clearly compassionate, will only incentivize more border crossings and put increased pressure on makeshift facilities already operating well above their intended capacity. Lacking proper funding, staffing, and attention, the situation could quickly deteriorate on this side of the border, which wouldn't be good for anyone, they argue.
But it still doesn't explain why a pastor performing ministerial services was placed on a government watchlist. The question is, when did it become illegal to be a Good Samaritan?