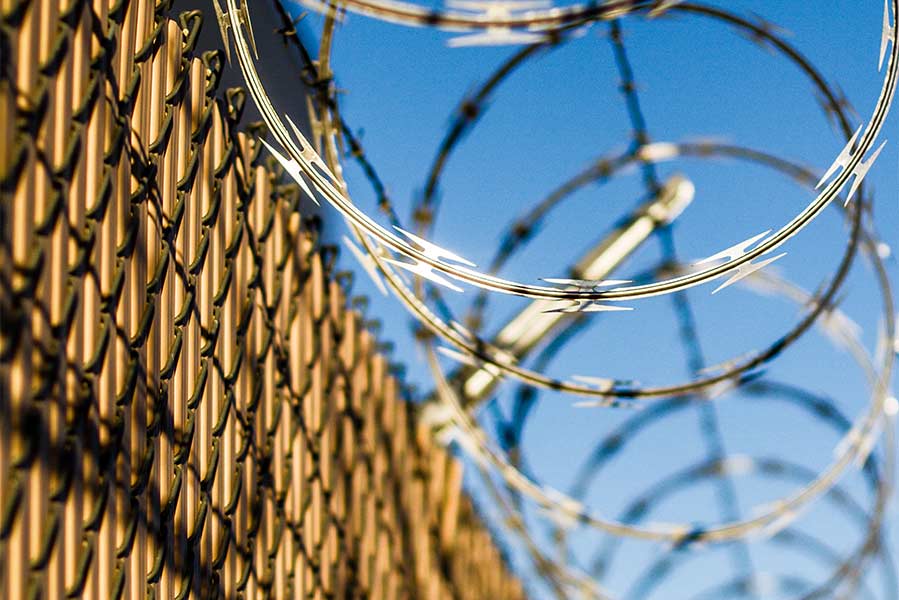 ---
Vice President Mike Pence's weekend tour of the McAllen, Texas border detention center produced plenty of headlines - but perhaps not for the reasons the Trump administration wanted. His face observant, stoic, and unmoved as he bore witness to the squalor around him, VP Pence spent last Friday touring the crowded confines where thousands of migrants are left - sometimes for weeks at a time - to learn their immigration fate.
Following his visit, the hashtag #FakeChristian began trending on social media as users blasted Pence for his apparent lack of empathy and perceived role in causing the crisis in the first place.
If the attack seems personal, it's because it is. Pence prides himself on his Christian faith and considers it a core part of his identity. At the Vice Presidential Debate in 2016, Pence said "my Christian faith is at the very heart of who I am. I was also raised in a wonderful family of faith. It was a church on Sunday morning and grace before dinner. But my Christian faith became real for me when I made a personal decision for Christ when I was a freshman in college. And I've tried to live that out however imperfectly every day of my life since."
Crowded Conditions
At the McAllen detention center, conditions were bleak. Hundreds of adult men, crammed into a single cell that was so overcrowded there was not a single cot to sleep in. The men, instead, sleep on the concrete floor. The room was sweltering and the stench was unbearable, according to reporters who accompanied the Vice President to the detention center.
Some of the men claimed they'd been in custody for 40 days - an assertion border agents dispute. They told reporters, the Vice President, and anyone else that would listen, that they're hungry, some of them hadn't showered in 20 days, and they didn't have access to toothbrushes. And one man even said they had to ask permission from guards to get a drink of water.
However, one border agent disputed the claims of the migrants in custody. Apparently, a portable shower had arrived the day before, although he contended that it is possible some of the men had not had the chance to shower. He also said that every person in custody got three meals a day from local restaurants and that there are nearly 100,000 disposable toothbrushes on-site. He said that they clean the space three times a day and that the building, despite the heat, is air-conditioned.
Who's to Blame?
CNN asked Pence if the conditions are acceptable: he said they were not. But when pressed on what, exactly, to do, Pence deferred to Congress: "The McAllen station, where our cells are overflowing ought to be a very clear message to every American that the time for action is now and the time for Congress to act to end the flow of families that are coming north from Central America to our border is now." Pence pointed the finger at Democrats for dragging their feet on approving a $4.6 billion border aid package.
But this response didn't sit well with many on social media, who lambasted the Vice President for what they perceived as a lack of Christ-like compassion. Many even directly quoted Leviticus 19: 33-34 in response.
Where Do We Go from Here?
All rhetoric aside, the crisis at the border continues to prove an impossible situation. Politicians appear eager to assign blame to the other side, but reluctant to act. Meanwhile, nothing gets done to solve the problem. We recently published a piece featuring two ULC ministers with opposing viewpoints on the issue which elicited strong reactions from readers. Some agreed that moral and religious standards require the United States to help migrants seeking asylum, while others argued such an approach was neither practical nor likely to solve the root cause of the problem.
What was your reaction to Pence's border visit? Were critics right to question his faith, or was that a step too far?