A lot of ink, digital and otherwise, has been spilled over the incestuous child molestation scandal surrounding TV's Duggar family, the darlings of the conservative Christian "quiverfull" movement. The chatter around the scandal can be confusing, so let's start by laying out the facts:
What Did Josh Duggar Do?
Late in 2006, the police of Springdale, Arkansas were informed about a series of incidents classified as "sex offense - forcible fondling", a felony, attributed to Josh Duggar. Specifically, Josh Duggar, 14 at the time of the earliest incident, was accused of touching the breasts and genitals of several young girls, often while they slept.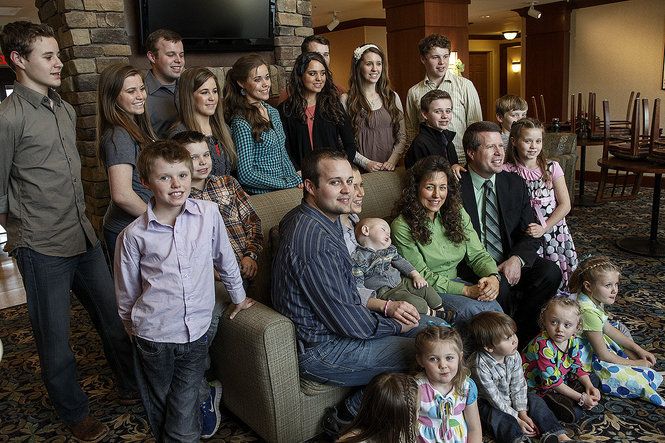 The first of those incidents allegedly took place in 2002, but was not reported. Several other, similar incidents occurred over the next year. It would later be revealed that two of Josh's victims were his younger sisters.
How Was Josh Duggar Punished?
Jim Bob Duggar, Josh's father and patriarch of the family highlighted in TLC's 19 Kids and Counting, told police in 2006 that Josh had been disciplined at home and had been sent to a "Christian program" to receive counseling. That turned out to be a lie; Josh was simply sent to live with a family friend and received no official counseling.
Prior to contacting the police in 2006, Jim Bob Duggar informed other elders in his local Independent Baptist movement about the incident. By the time police learned of the alleged crimes, they could not pursue the cases because the statute of limitations on felony sexual offenses in Arkansas is three years. If it was Jim Bob's plan to see to it that his son never faced any consequences for incestuous rape, it seems to have worked.
Jim Bob has been a semi-prominent figure in Arkansas state politics for more than a decade. Ironically, in his 2002 Senate run (the same year in which Josh had molested his sisters) Jim Bob declared that incest should be classified as a capital crime, punishable by death.
A Duggar Family Cover-Up
The story within these facts is a disturbing one with many layers, not the least of which is the religious underpinning of how Josh's crimes were handled. The Duggar family openly ascribes to a religious philosophy known as Christian Patriarchy, essentially a belief that God has deemed men inherently superior to women and that women are bound by God's law to be utterly subservient to men, especially their husbands and fathers. The family also subscribes to the quiverfull movement, that more or less views wives as baby factories, hence the 19 children born to Jim Bob.
This overt ascription of greater importance to men was evident in statements released by various members of the Duggar family to the press - none of which contained any mention of concern for Josh's sisters or his other victims.
It's important to remember that Josh Duggar committed his crimes between the ages of 14 and 15. At such a young age, it's almost certain that his actions were a reflection of the values imparted to him by his elders. Given a religious philosophy that places men over women and tacitly assigns women as the sexual property of men, it's hard not to see where Josh's non-consensual approach to sex comes from. Sexual exploration is a fact of life for many teenagers, but repeated incidents of molestation fall far outside of acceptable curiosity.
The Duggar children are home-schooled; their curriculum actually directly addresses the issue of molestation, and the lesson is shockingly horrible. It heavily implies that blame is to be placed on the victim for tempting the offender, and that the hardship of being molested can be good for character building.
As disturbing as Josh's crimes were, what is perhaps most disturbing is the "handling" of the molestation by his family, his church leaders, and local authorities. Jim Bob Duggar was made aware of a serious pattern of criminal behavior in his son, eventually removed him temporarily from the home where he committed his crimes, and then only told police after he knew the statute of limitations for the boy's crimes had expired. Jim Bob Duggar lied to the police and almost certainly conspired with church elders in the matter.
Part of what makes this story newsworthy is that the Duggars have been very vocal about taking away civil rights from gay and transgendered people, all from a supposed position of moral authority. Jim Bob's wife, Michelle, even recorded a robo call to urge Arkansas citizens to vote down a measure that was designed to protect citizens against discrimination in employment, housing, and public accommodations based on gender identity and sexual orientation. In the recording, Michelle explains that gay and transgendered people should be second class citizens under the law so we as a society can keep children safe from the evils of sexual predators. Clearly she needs to focus on getting her own house in order before even dreaming of burdening the public with her wild musings.
What About the Victims?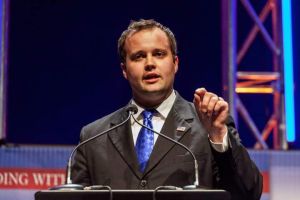 Disgustingly, many (like presidential-hopeful Mike Huckabee) have rushed to Josh's defense. What's more, the current discussion from the family seems to center around Josh and not on how the victims are coping with having survived rape. Keeping that in mind, we'd like to briefly note that we are thinking of and praying for the victims of these and all other incidents of sexual violation. We wish, for all of them, peace and security. If, by chance, you are a victim of sexual assault and for whatever reason feel unsafe reaching out for help, know first that you did nothing wrong, and that you deserve no blame. There is a loving and supportive community in the world ready and willing to take you into our arms and protect you.
At its best, faith and spirituality can bring people together and teach them compassion. In the case of the Duggar family and their local Independent Baptist ideology, religion is being used to promote an environment of sexual violence and undermine the authorities intended to keep all people safe, regardless of their personal beliefs or gender.
What Now?
After the scandal was revealed by InTouch magazine, Josh resigned from his post as an Executive Director at the Family Research Council, a notable anti-gay lobbying firm in Washington D.C.. TLC has pulled the Duggar Family's show from its lineup, but has yet to announce whether or not the series will be cancelled. The question that remains is: Should TLC cancel the program? Do media companies have an ethical imperative to not promote the beliefs and prosperity of those who do harm to others, or are they free from moral responsibility?
Sound off in the comments section below.