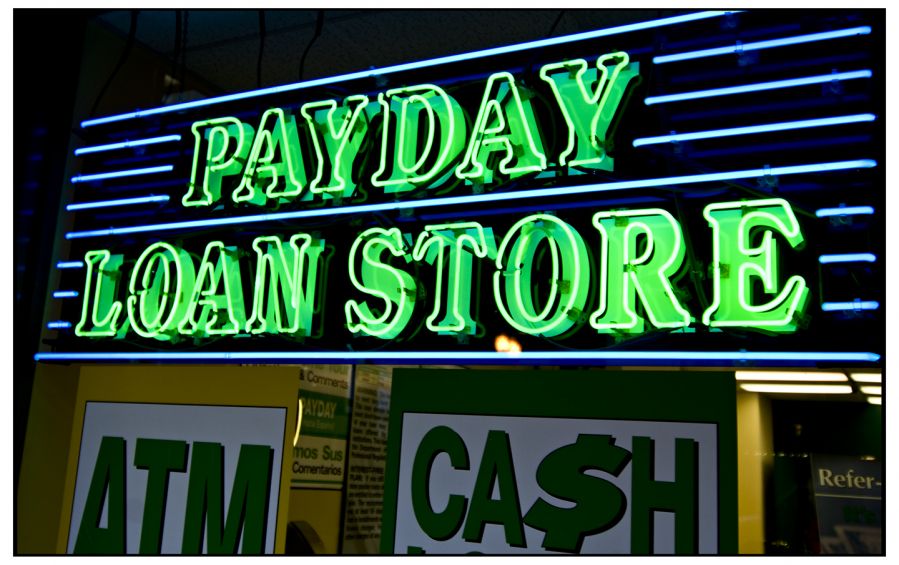 Many people know someone who's been caught in the payday loans trap. Perhaps some of us have even been there ourselves. It's an issue that has plagued communities in America for decades damning cycles of borrowing and debt that can quickly spin out of control. One of the hardest-hit states has been Oklahoma, where payday loan debt has become a major issue. Among those most attuned to the negative impacts of payday loans are clergy members. Now, they're joining together to fight the companies that profit off of predatory lending.
Preying on the Vulnerable
First, a quick overview of the problem with payday loans.
Here's what a typical scenario looks like. First, you receive your regular paycheck, just like normal. But then, out of the blue, an unexpected expense comes up. It could be a medical bill, a car repair bill, or just a few random expenses that add up. Suddenly you're a week away from your next paycheck, and you're out of money. What do you do? If you aren't lucky enough to have a generous friend or relative, which many people aren't, you might choose to get a payday loan.
Companies like Pay Day Advance, Cash America, and Moneytree offer cash advances to just about anyone who walks in the door no credit check required. In theory, they provide a helpful service to people who need a hand up. In practice? Not so much.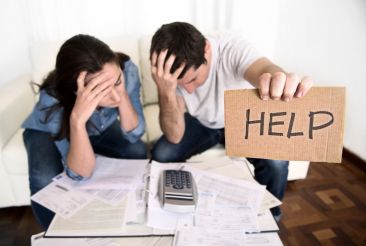 Here's the thing: when it comes time to pay that money back, you better have it. If not, you're in trouble. Interest rates on payday loans are astronomically high meaning that if you aren't able to pay the money back with your next paycheck, you'll suddenly owe more than you borrowed in the first place.
Worst of all, payday lenders actively encourage "rollovers" a term given to repeat-borrowers. Can't pay back the money this month? No problem, we'll give you another loan! This vicious cycle targets people in poor communities who may not understand the consequences of high interest rate loans. Often, it leaves people worse off than when they started in way over their heads and wallowing in endless cycles of debt.
---
Fighting Back
A group of ministers in Oklahoma became so familiar with the consequences of these predatory lending practices, that they finally said enough is enough. Fed up with watching these morally-suspect companies destroy the lives of their parishioners, they've begun speaking out against the payday loan industry.
Local pastor Mitch Randall explains that as clergy members: "We are to bring good news to the poor. Payday lending is not good news to the poor. It is the worst news possible."
"They are making money on the backs of the poorest citizens of our state and that is immoral. It's wrong and they need to be out of business," said Randall. "This is an evil practice."
"Predatory lending, it is a debt trap. They seek out those who are most vulnerable," added Jill Hatcher, the wife of a Baptist preacher.
Clergy Stand Up Against Lobbyists
After defeating a bill pushed by payday loan lobbyists last year, Oklahoma faith leaders again rallied to the cause when a similar bill was reintroduced this year. It too was defeated, thanks to a public awareness campaign and pleas from the clergy.
Reverend Lori Walke wrote a letter to the legislators, which was signed by many other local clergy. It read:
"As members of the clergy, we find these predatory lending practices an affront to our moral center and in violation of the most basic tenets of our faith. Scripture condemns usury lending time and again. The prophet Nehemiah denounced those who exacted crippling interest rates on the poor, saying, "But now you are selling your own kin!" and ordered lenders to mend their ways. In the Gospel of Matthew, Jesus reminds us that, "Truly I tell you, just as you did not do it to one of the least of these, you did not do it to me," so if we do not protect the vulnerable, we have failed to protect Jesus.
Ultimately, we adopt the self-professed mission of Jesus found in the Gospel of Luke to "bring good news to the poor." The way we treat the poorest of our citizens reflects our commitment to that which we profess. Will we be found faithful?"
Ministers are typically told not to get involved in politics. However, for many people, this issue goes beyond politics. Do you have any experience with payday loans? In your opinion, were the clergy right to get involved?