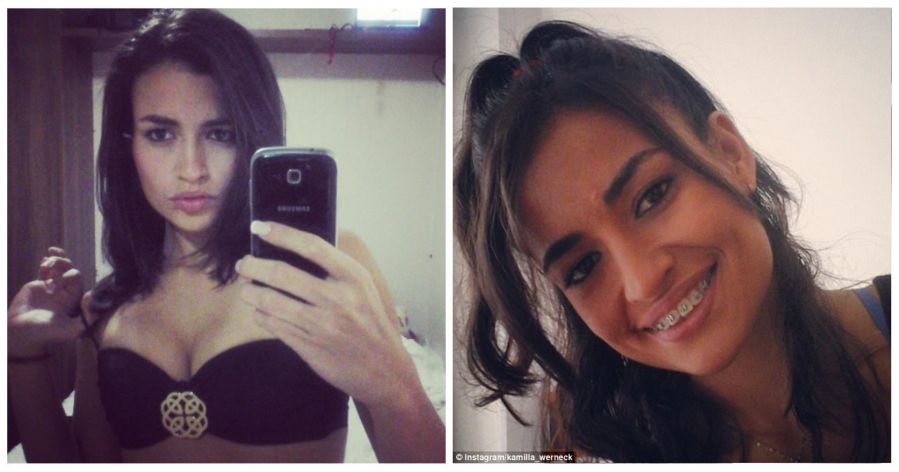 ---
A popular Brazilian porn star has the country's religious community in an outrage. Kamilla Werneck, one of Brazil's hottest adult movie stars, went on live TV to declare that she is an Evangelical Christian and assert that God approves of her lifestyle.
During an interview on a late-night TV show, Werneck brought up the topic of her faith. Despite the church's official views on her chosen profession, she said she maintains a strong relationship with God. When asked how she reconciles being a Christian with her morally-questionable line of work, she opened up further:
"People are very judgmental. They try to make you conform in a way they think an evangelical should be because society says so But I don't agree with this. I think God sees inside our hearts. He judges the good and the bad things you do, and I do good things for people."
Controversy
The interview went viral, and the porn star's comments quickly generated a storm of controversy. The reaction on social media was strong and immediate, with some people spewing insults and telling her to "burn in hell". Others, however, expressed support for her "modern" views on religion and called her brave for taking a public stand.
A Strict Upbringing
The 25-year old porn star didn't always lead a life in the spotlight. Werneck explains that she grew up in poverty and was raised deeply religious household. She left home at an early age, but told reporters her family has no idea that she makes X-rated films for a living.
However, they do know that she recently divorced her husband of 3 years to pursue a lesbian relationship.
"My family was really shocked when they found out. It took them a while to accept because their Evangelical beliefs and prejudice against gay relationships made it hard for them to come to terms with my decision."
Werneck insists that she doesn't mind if her family finds out that she's a porn star because God is behind her.
Trafficking in Lust
Werneck insists that her line of work brings happiness to many people. One need only check the view count on her videos to see that this claim has plenty of legitimacy. However, some argue that the so-called "happiness" she brings is really just capitalizing off of lonely people. Trafficking in lust is morally repugnant, they contend, and brings no value to society.
Werneck says such attacks don't bother her. "I'm a good person at heart and that's what matters. I love my work and I want people to appreciate and respect what I do. I still have a normal life outside and when I get the chance, I go to church with a Bible in my hand."
**A Cycle of Sin
**
This case highlights an interesting conflict present in religious life. The Bible (as with many other religious texts) gives directions for how believers ought to live their lives. Some acts it encourages; others it condemns. It's safe to say that "become a porn star" would make the list of "don'ts".
But what if the porn star insists God is on her side?
The Bible says no one is immune from sin. Sinners go to church to repent their sins, but often fall victim to temptation once again. The cycle repeats itself. Let's say Werneck continues her career in the adult film industry. As long as she repents her sins every once in a while, is her path not similar to that of many other churchgoers around the world?
What do you think? Can a porn star be a true Christian?