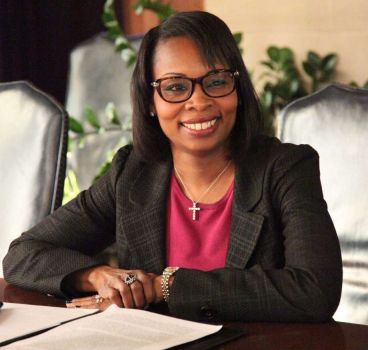 A Texas mayor caused quite a stir when she made comments implying that Godlessness caused poverty. San Antonio Mayor Ivy Taylor was fielding questions at a public forum prior to the city's recent mayoral election when she was asked:
"What do you see as the deepest, systemic causes of generational poverty in San Antonio?"
Mayor Taylor's response raised more than a few eyebrows:
"To me, it's broken people. People not being in relationships with their creator and therefore not being in good relationship with their families and their communities and not being productive members of society."
"I am a born again Christian, a believer in Jesus Christ," she said. "I draw very heavily on that as far as the strength to do this job."
Backlash
Perhaps unsurprisingly, the mayor's comments were met with immediate criticism. Although roughly 6 in 10 San Antonio residents identify as Christian, critics noted, what message is Mayor Taylor sending to the other 40% of the population?
The remarks prompted a pointed response from the Freedom From Religion Foundation:
"As mayor, you represent a diverse population that consists of not only Christians, but also atheists, agnostics, Jews, Muslims, and Hindus Nationally, about 35 percent of millennials are nonreligious. Imagine for a moment a mayoral candidate making such undeserved and broad accusations against Jews or Muslims instead of nonbelievers. The outcry would properly be swift and severe. It should be no different for nonbelievers."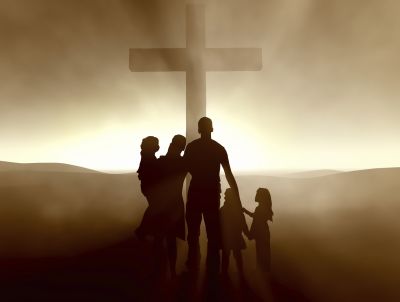 Annie Gaylor, a co-president of the FFRM, worries that other politicians will now feel emboldened to let their religious beliefs influence political decisions: "As mayor, [Ivy Taylor] has a bully pulpit, but it shouldn't be an actual pulpit," Gaylor argued. "It implies the root of all bad things is Godlessness. San Antonio is not a congregation. She's not a pastor. She's a mayor. We do hope that she'll realize not just what's offensive about it, but that it is so wrong."
Faith and Family
Mayor Taylor appears to believe that Christian faith is the bedrock of a successful society. That without first establishing a relationship with one's creator, a person might struggle to form a strong connection with their family or become a contributing member of the community. In her mind, being a healthy, productive member of society means putting God first. If you neglect this duty, you could end up in poverty. Is there truth to this view?
Does Religion Make You Rich?
Critics have been quick to highlight statistics which indicate the contrary. For example, among the list of "most religious states in the U.S." are Alabama, Louisiana, Kentucky, Mississippi, and Arkansas. Members of the "Bible Belt", these states also happen to be among the poorest in the country. "So, what gives?" ask critics.
Mayor Apologizes
Mayor Taylor posted an apology on her Facebook page, insisting her comments were misunderstood:
I have devoted my life to breaking the chains of generational poverty... I've done so because of my faith in God and my belief in Jesus's ministry on Earth. I believe we are all called on to help lift our brothers and sisters out of poverty.
I also believe in Original Sin, and that was the context for my comments. We're all "broken," from the richest among us to the poorest, until we forge a relationship with our Maker.
Despite her follow up statement, many non-religious San Antonians continue to express disapproval, insisting she should keep her Christian faith out of the public arena entirely. However, religious supporters have rallied around the mayor, proud that she has the courage to stick by her strong beliefs.
What do you think? Did the mayor step out of line? Does a lack of faith in God really cause poverty?