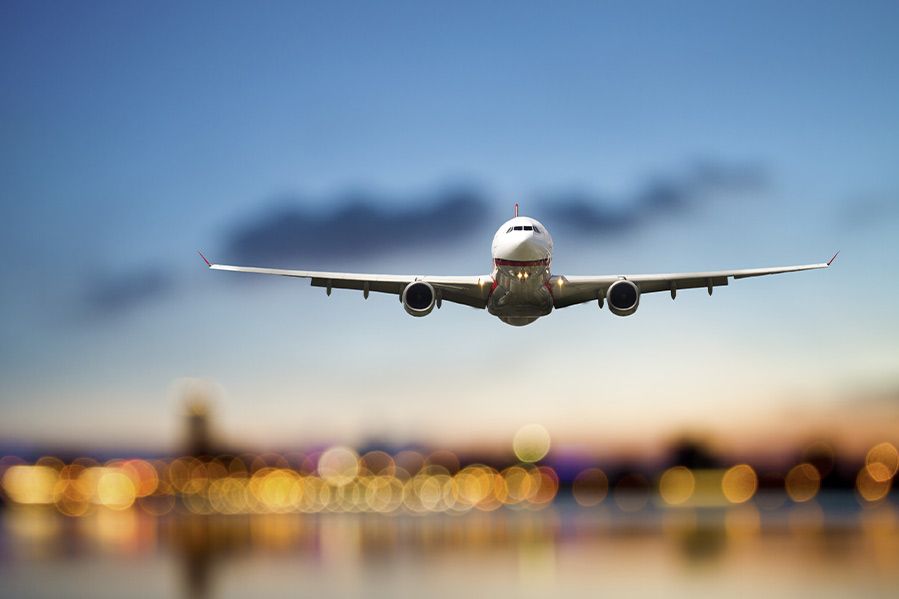 Tired of all those secular airlines? Not to worry! Enter Judah 1, a nonprofit aviation ministry that is set to become the world's first Christian airline next year.
The small, currently-private airline is based out of Shreveport, Louisiana, where their small fleet of private jets shuttles missionaries to and fro. But next year, they're seriously upping their game.
They'll be "an actual airline standard" according to Judah 1 President and CEO Everett Aaron. That means official FAA certification and a handful of Boeing 767s. And they'll have at least one perk that not even American and Delta can compete with.
Its primary goal: flying missionaries to and from their missions worldwide. Missionaries won't have to pay any baggage or cargo fees – just airfare.
That's right, a flight perk worth its weight in gold, given the airline industry's penchant for nickel-and-diming customers at any opportunity.
For CEO Everett Aaron, this is a change decades in the making, and the fulfillment of a vision – both figurative and literal.
Jesus, Take the Flight Controls
"Judah 1 came about in 1994 when the lord gave me a vision," Everett Aaron explains in a Youtube video uploaded in 2015. "He showed me airline aircraft lined up as far as you could see. They were full of food, medical supplies, Bibles."
But in this vision, there were lines of patrons outside the planes unable to get aboard. God apparently told Aaron that this was his calling, to get those missionaries aboard those planes. 
That's got to be a first in airline creation.
Now, a few decades later, Aaron is finally realizing that vision.
"We want to open our own flight school, we want to be able to train missionary pilots," Aaron said. Eventually, all operations, from training to flying, could be handled in-house.
And their religious, non-profit status gives them at least one leg-up on the competition.
"We are allowed to go into countries that are locked down [during COVID], whereas normal airlines cannot," Aaron explains.
And because they're a non-scheduled airline, they're not bound by earthly restrictions like only flying certain routes on certain schedules. "we can go where we want when we want," Aaron said, "unlike most airlines."
Have a Holy Flight
Judah 1 is hardly the first religious airline to exist. El Al is an Israeli airline that caters to Jewish customers, serves only Kosher meals on-board, and observes the Shabbat and other religious holidays. They're also the only commercial airline whose planes are equipped with missile defense systems.
There are also a number of Muslim-oriented airlines as well, including Royal Brunei Airlines, Saudi Arabian Airlines, and Iran Air. These airlines all observe Islamic dietary laws, meaning no pork or alcohol are served in-flight, and prayers are recited before most flights.
However, despite options for other faiths, there are scant few for those seeking an exclusively Christian flight experience. Judah 1, even in its modest form, is the largest Christian airline on the planet.
Still, for the immediate future at least, they'll only be flying missionaries (whose work continues during COVID, despite being targeted by critics over the risks of infecting indigenous tribes and wiping them out completely). 
On God's Wings
But who's to say that won't change in the future? With Jewish and Muslim airlines, it's not such a far-flung idea to imagine a public airline with a uniquely Christian experience.
Out with the in-flight peanuts, in with the in-flight communion wafers. In-flight entertainment will forego the latest Hollywood blockbusters, and instead feature the latest and greatest from the PureFlix catalogue. Maybe they'll even have Chick-fil-A at the gate? Who knows.
And yet, while we kid, there might be something downright spiritual about touching the heavens and looking down on God's creation below in a plane full of fellow believers. To know you're all experiencing the same feelings - there might even be a solidarity in that.
What do you think? What, exactly, would a Christian airline look like? Would you fly it?