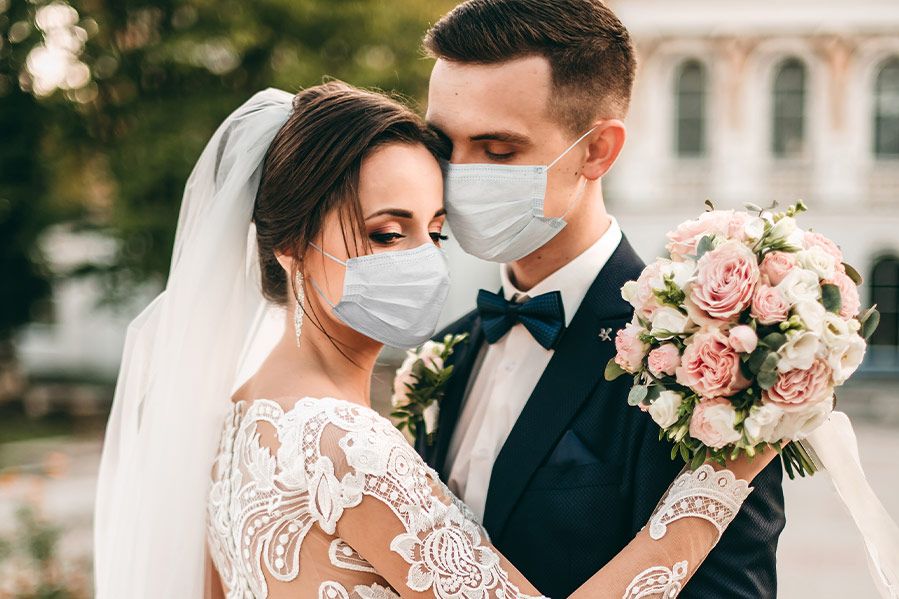 COVID-19 restrictions have been preventing wedding ceremonies from proceeding as normal for months now. Just as case counts began picking back up, one Brooklyn temple ignored them completely.
On November 8th, the popular Hasidic synagogue hosted a secret wedding with thousands - yes, thousands - of guests, singing and dancing shoulder-to-shoulder with nary a mask in sight. Only now, weeks later, are city officials learning about the potential superspreader event.
And they aren't happy.
Superspreaders Get a Super Lecture
"If that happened, it was a blatant disregard of the law," New York Governor Andrew Cuomo said at a press conference. "It's illegal. It was also disrespectful of the people of New York."
Cuomo encouraged the city to conduct an investigation into just how this event came together right under the noses of city officials. 
After review, NYC Mayor Bill de Blasio announced a $15,000 fine for the synogogue's violation. But why was nothing was done to prevent the incident in the first place?
And was the fine enough? At a wedding that hosted thousands, $15,000 is probably less than the cost of the cake.
This isn't the first time the Orthodox community and NYC have been at-odds over social distancing guidelines in an international pandemic.
In October, NYC officials put extra restrictions in place in a number of communities with higher-than-average COVID rates, all of which happened to be traditionally Orthodox neighborhoods. In response, hundreds in the Orthodox community responded with a days-long protest that featured everything from pro-Trump cheers to mask burning.
Wedding Underground
Looking past the illegality and recklessness of the event, it's admittedly an impressive feat to pull off a secret wedding with thousands in attendance in the middle of New York City.
So how, exactly, did they do it?
It all started when another Orthodox wedding, which was expected to draw upwards of 10,000 guests, was canceled by an order from Gov. Cuomo, who issued a public health declaration to prevent it.
With the knowledge that secular authorities weren't afraid to clamp down, wedding planners for Yoel Teitelbaum, the grandson of a leading Grand Rabbi of the Satmar faction, took things underground.
"All notices about upcoming celebrations were passed along through word of mouth, with no notices in writing, no posters on the synagogue walls, no invitations sent through the mail, nor even a report in any publication," read Der Blatt, a New York-based Yiddish newspaper.
The operation, carried out in stunning secrecy, was more reminiscent of a top secret mission during a war, rather than the planning of nuptials. But these are the times we're living in. 
At the very least, they could have invested in our Pandemic Wedding Package.
COVID: Worst Wedding Favor Ever
What's done is done, and with a maximum $15,000 fine on the table, the consequences of such reckless endangerment aren't really of consequence at all.
And while some Orthodox Jews believe they're being targeted by a biased New York governor and mayor's office, others lament what they see as an underwhelming community response to the COVID pandemic.
As one Orthodox member told the New York Post, "we don't wear masks anywhere, we don't soap our hands, we have huge packed gatherings, we shake hands — there's zero indication that we're in the middle of a pandemic and that people in this country and in our community are still getting the virus and dying.
All this, too, despite the fact that New York legalized Zoom weddings earlier this year for the exact purpose of tamping down on large wedding gatherings.
What do you think? What, exactly, should the penalty be for such brazen disregard of public health rules? Is the Orthodox community in New York being unfairly targeted?