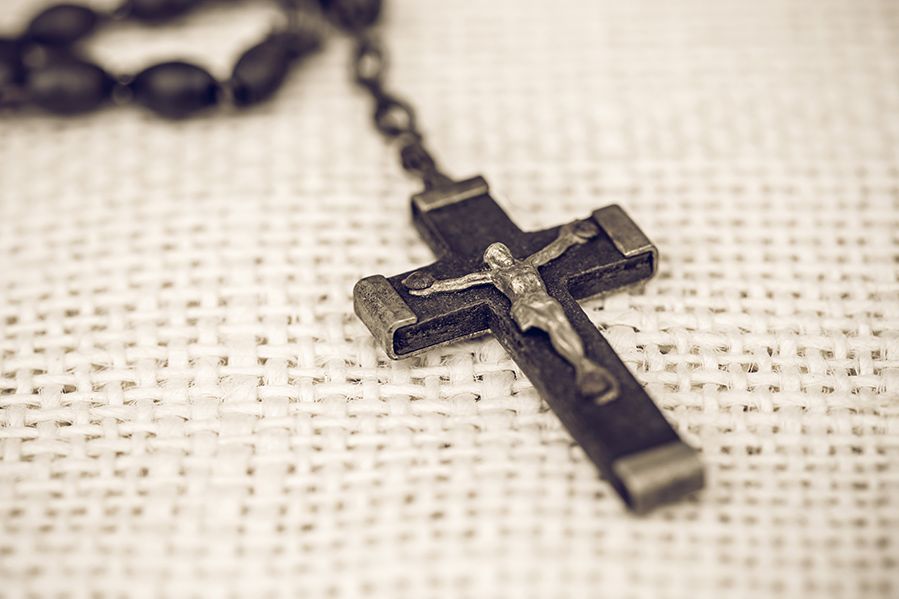 When it comes to medical safety and expression of religion, where's the line? That's the question an employment tribunal in the UK had to answer in a recent hearing.
The case involved 61-year-old Mary Onuoha, a devout Catholic who has worn the same cross necklace every day of her life since her baptism.
For some 20 years, the necklace was never a problem. That is, until 2015, when administrators at Croydon University Hospital told Onuoha, a nurse practitioner, that her necklace posed an infection risk to patients, and she needed to remove it.
The battle went on for five years, until Onuoha, feeling perpetually harassed and bullied, resigned in frustration.
Now an employment tribunal has decided that she was right all along.
A Controversial Cross
While the cross necklace was often a source of tension between Onuoha and hospital management, it was during a 2018 surgery when tensions boiled over. Onuoha was overseeing the surgery when hospital managers entered the surgery room and instructed her to remove or conceal the necklace, arguing that the jewelry posed an infection risk for the surgical patient. She refused, and later that year was taken off nursing duty and placed at reception instead.
Was her necklace a danger to her patients? That's certainly not how Mary Onuoha sees it. It was never about safety and "has always been an attack on my faith," she says. She points to other religious apparel staff members wear – Muslim hijabs, Hindu bracelets – that, according to her, hospital management never made a peep about. 
"At this hospital there are members of staff who go to a mosque four times a day and no one says anything to them. Hindus wear red bracelets on their wrists and female Muslims wear hijabs in theatre," she stated. "Yet my small cross around my neck was deemed so dangerous that I was no longer allowed to do my job. I am a strong woman but I have been treated like a criminal."
They offered her a compromise, a longer chain that would keep the necklace out of sight, but she declined.
Trial by Tribunal
Following her 2020 resignation, Onuoha decided to sue Croydon Health Services. "I love my job, but I am not prepared to compromise my faith for it," she said. "And neither should other Christian NHS staff in this country." 
But the hospital says they were just following guidance from the Department for Health and Social Care. They stated that not only might necklaces harbor bacteria and transmit infection, they might fall off during a surgery, and an unruly patient might even grab the necklace and injure themselves or healthcare staff.
Last week, an employee tribunal decided Onuoha had done nothing wrong. "There is no evidence to show that the infection risk [other jewelry] posed was lower than the Cross-Necklace," the tribunal said in a statement. "There is no cogent explanation as to why these items are permitted but a fine necklace with a small pendant of religious devotional significance is not." With the victory, Christian faith leaders around the world took a victory lap.
Onuoha's lawyers say this was always persecution. "From the beginning this case has been about the high-handed attack from the NHS bureaucracy on the right of a devoted and industrious nurse to wear a cross," they said.
What do you think? Should healthcare professionals be allowed to wear religious symbols, even if they might pose a risk to patient safety?
Was it Christian persecution, or simply an abundance of caution?