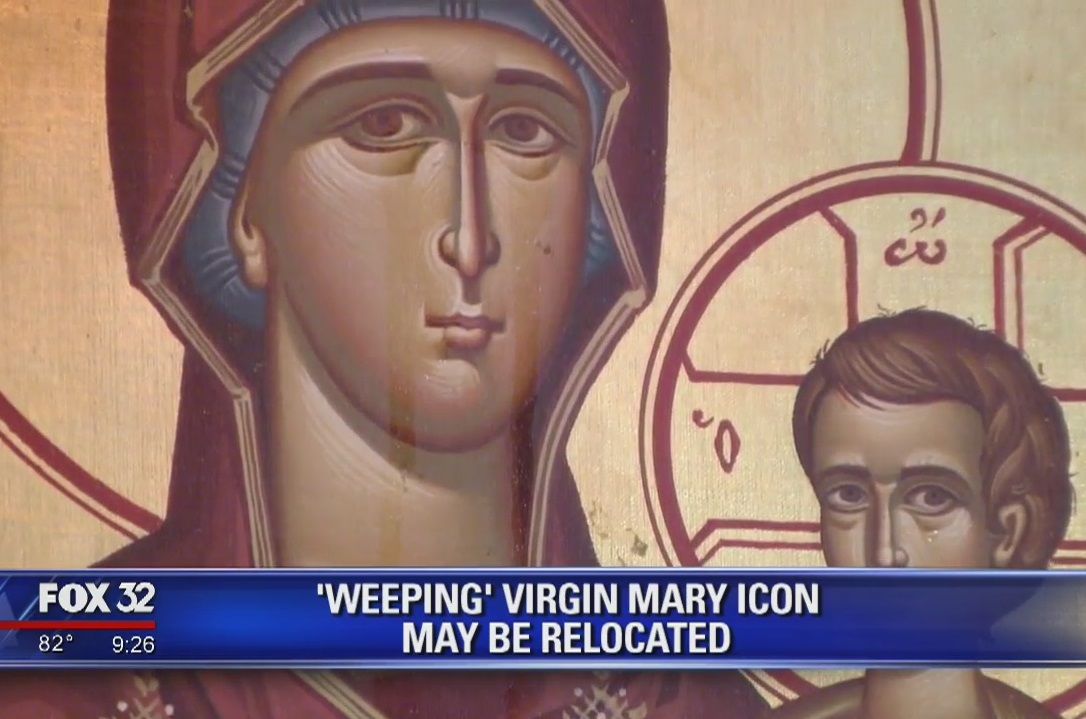 ---
We certainly like to think of ourselves as well informed when it comes to the headlines of the day. It's important for us to know what's going on in the world, and particularly how those events might impact the Universal Life Church or the work that we do.
So, you'll imagine our confusion when news outlets began reporting that a mysterious Illinois-based group calling themselves the Universal Life Church has purchased a "Weeping Virgin Mary" icon in Chicago for $2.5 million.
The icon was bought from Chicago's Holy Trinity Greek Orthodox Church, which had previously filed for bankruptcy after running into financial troubles. A U.S. Bankruptcy Court judge reportedly approved the sale, although we have yet to track down a record of it.
No, It Wasn't Us
This is definitely not a sentence we ever thought we'd have to write, but we'd like to clarify that no, we did NOT spend $2.5 million on a crying painting.
We are not aware of any groups operating in Chicago under our name, so we're just as befuddled as many of you probably are. To our knowledge, there have been no further reports as to what the group plans to do with the art installation or where it will be displayed.
Whoever this mysterious buyer is, we wish them the best of luck finding a safe spot for their expensive (albeit moist) new purchase.