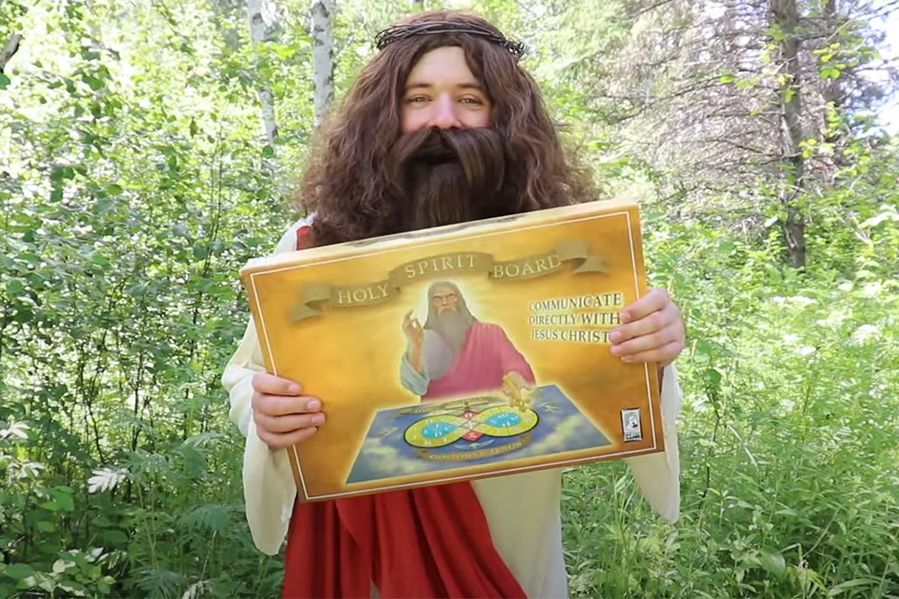 Move over Monopoly, there's a new king of board games. And this one literally lets you talk to the King of Kings… or so its makers would have you believe.
Emblazoned with the claim that players can "communicate directly with Jesus Christ!" on the cover, one might describe "The Holy Spirit Board" as a Christian Ouija board. Players can ask Jesus questions, and through the power of a cross-shaped planchette, He can answer.
But not everyone is on board with this hot new way of chatting up Jesus. Some believers are warning against the game, arguing that it's a backdoor to Satanic influence. If someone does answer the call, critics say, it won't be Jesus Christ on the other side.
Demon Free, Guaranteed
The game's creators insist it is perfectly safe. "Unlike other spirit boards, this one will NEVER contact evil ghosts or demons," they say, "so you can ask your questions with an assured sense of safety."
Not so fast, caution some Christians.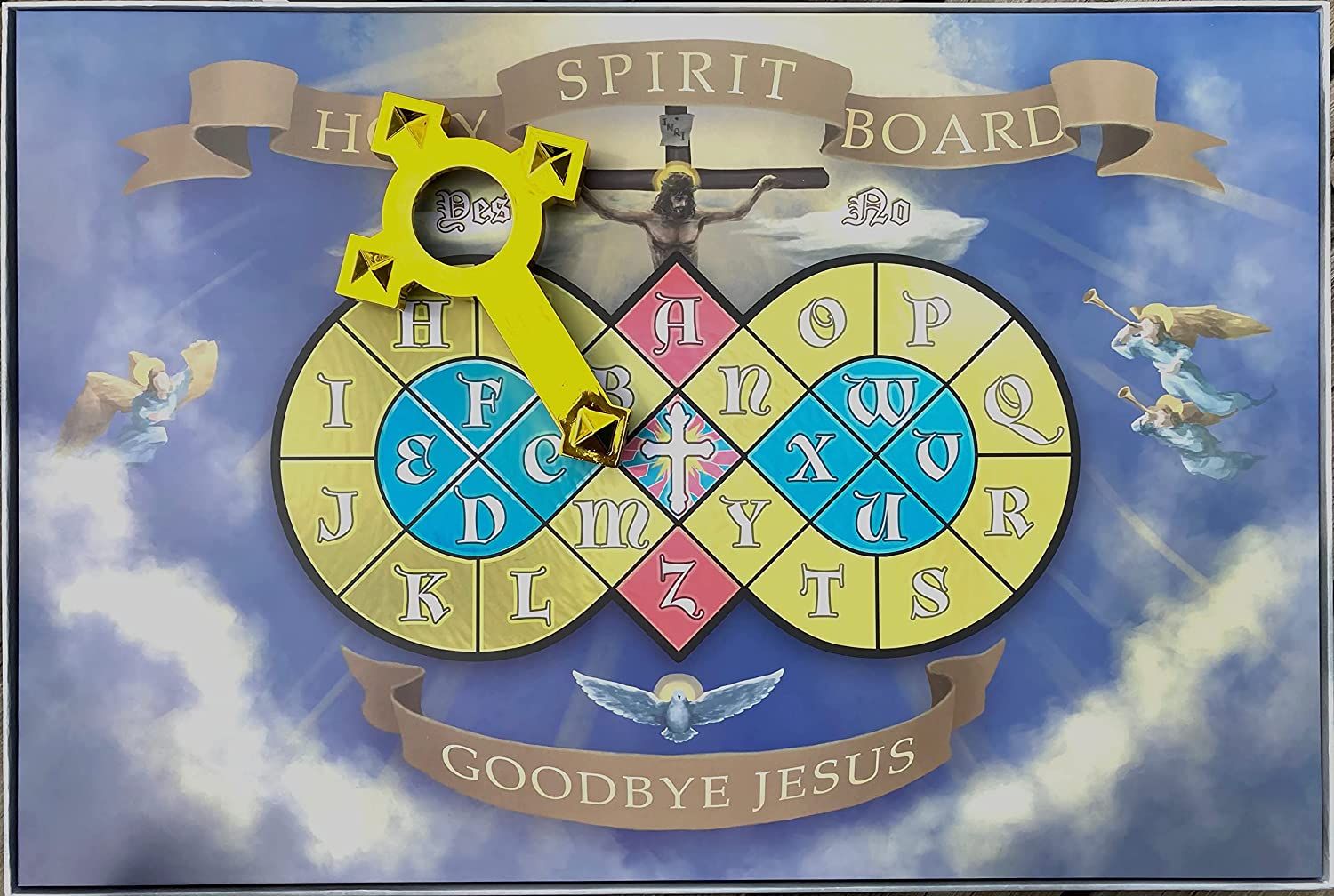 Despite the packaging saying that the Holy Spirit Board is perfect for churches and prayer groups, skeptics warn such messages are not to be trusted.
"Invoking demons" is all you'll be doing when playing this game, says Christian ex-psychic Jenn Nizza. She says that this spirit board is just a thinly-disguised Ouija board, another tool of divination, and that "God's super clear in His Word to avoid such tools and practices."
"Because it's demonic, the demons will show up," she insists. "Entities will be there and start moving things around and providing some information."
The History of Ouija
Although "automatic writing boards" have existed since at least 1100 AD, it wasn't until the late 19th century that they exploded in popularity in the United States, carried by a growing interest in mysticism and other alternative spiritual approaches.
The boards supposedly work by empowering an external force from another spiritual realm – typically a deceased friend or loved one – to control a marker that moves across the board, selecting letters or answering questions to communicate messages. This method is typically used by groups, as multiple people hold the marker while it moves. 
An alternative design uses a pendulum, and is intended to allow a single user to practice divination or communicate with spirits.
Notably, Ouija boards were used across the U.S. by grieving families hoping to communicate with lost relatives, particularly those who perished in the Civil War.
A man named William Fuld began commercially manufacturing and marketing Ouija boards (as we know them today) in the late 1890s. They experienced another popular boom following World War I, when thousands of Americans again suddenly had dead relatives they wished to speak with one last time. 
Say No to Spirit Boards
However, religious leaders have long been wary of this controversial method of communicating with the dead. 
Most Christian sects specifically condemn the use of Ouija boards, believing them at best blasphemous... and at worst a portal to the demonic. Catholic tradition, for example, explicitly forbids their use.
Catholic exorcist Father Ernesto Caro is among those warning against the "The Holy Spirit Board" – calling it a Ouija board by another name. "If the [board] triangle is moving by itself, be careful, it's not God who is moving, it's the devil," Caro cautions. "Ouija games and all this are forbidden in the Bible."
That's not an unusual reaction. In more extreme religious circles, Ouija boards are burned in pyres alongside Dungeons & Dragons toys, Harry Potter books, or whatever else is the Satanic Panic du jour.
That hasn't seemed to stunt their popularity, however; Ouija boards are now trademarked and continue to be sold in the thousands each year.
Trolling the Faithful?
As for this game in particular, it appears the creators may be trying to troll believers. A YouTube commercial for the game insinuates it is meant to mock Christians, and some of the Amazon reviews are clearly tongue-in-cheek.
"Oh, boy does this thing work! We're already using pet names for each other, and [Jesus] insists I call him 'Captain Howdy'!" one person wrote. 
Joke or not, it's clear that many believers are deeply uncomfortable with the idea of communicating with the dead – even if the spirit in question is Christ himself.
What do you think? Can playing with a piece of cardboard and wood really expose you to demonic influence? Would you use The Holy Spirit Board… or is the risk to one's mortal soul simply too great?