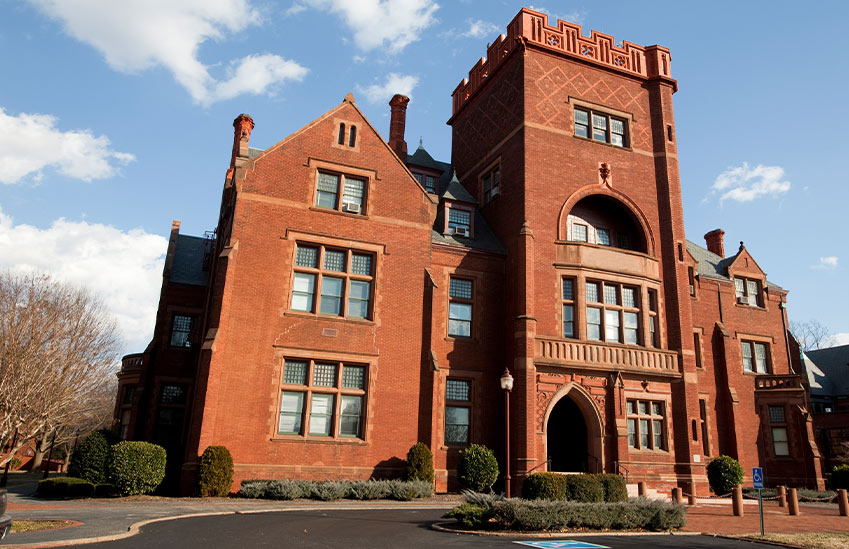 ---
The flagship seminary of the Episcopal Church has decided to reckon with its own slave-supporting past. The Virginia Theological Seminary is setting up a $1.7 million endowment fund for reparations. The school, founded in 1823, used slave labor on campus and did not admit black students until the 1950s.
The Alexandria-based school is planning to use the money to fund projects involving African-American clergy and congregations. Ths initiative "has the potential to be transformative," according to Rev. Joseph Thompson, of the institution's Office of Multicultural Ministries.
"Though no amount of money could ever truly compensate for slavery, the commitment of these financial resources means that the institution's attitude of repentance is being supported by actions of repentance that can have a significant impact both on the recipients of the funds, as well as on those at VTS," he said. "It opens up a moment for us to reflect long and hard on what it will take for our society and institutions to redress slavery and its consequences with integrity and credibility."
A Moral Imperative
Political circles continue to debate whether the modern descendants of slaves are entitled compensation for the sins of our nation's slave-owning ancestors. But for Keri Day of the Princeton Theological Seminary, the case is clear. Reparations are not only a moral imperative, but a biblical one laid out in Luke 19.
"Zacchaeus is a tax collector who has participated in Roman imperial oppression against marginalized Jewish populations," Day explains. "In his encounter with Zacchaeus, I want to suggest that Jesus sets forth a reparations ethic. Zacchaeus is expected to give back that which he has stolen so that he can be reconciled with others and God."
Many scholars, like the University of Connecticut's Thomas Craemer, have applauded the seminary's unprecedented decision. Per Craemer, as "representatives of the perpetrating side," proactively funding reparations is simply the right thing to do.
A Tool to Divide
Others, meanwhile, have denounced the very idea as doing little more than inflaming racial animosity in the name of social justice.
Back in March, John Carpenter of North Carolina's Covenant Reformed Baptist Church tweeted that reparations would only further racial divisions:
And Jeff Maples of Reformation Charlotte suggested that reparations are a "spiritual poison", and that Christ's sacrifice is enough to atone for past sins. Maples continues, saying that the church's goal should not be seeking economic equality for one racial group over another, but to preach the gospel.
Reparations: WWJD?
It's clear that Virginia Theological Seminary decided that living with a guilty conscience was not an option it wanted to take. But the question of whether or not Jesus himself would truly back such a move is an interesting one.
In her article Reparations: "What would Jesus do?", Claudia Allen argues that the Bible consistently makes the moral case for reparations. She cites the story of Jacob and Esau in Genesis right up to the crucifixion. "It was for the injustice of sin that God paid reparations in the form of His son Jesus. Was it God's fault? Did God personally inflict these injustices on humanity? No! But the beauty of God is that He took responsibility for something He didn't do. He paid a debt He didn't owe."
But Pastor Tom Hicks, writing for Founders Ministries, suggests that reparations are explicitly anti-Biblical. "The problem with reparations is that God's law forbids class reparations for sins committed by a group's ancestors in the 8th commandment, "do not steal" (Ex 20:15)." Plainly put, Hicks says that in the new covenant, "individuals are responsible for their own sins, not for the sins of their father."
With many Democratic presidential hopefuls joining the discussion about reparations, the discussion seems unlikely to wind down any time soon. The Virginia Theological Seminary seems to have made their decision, but what do you think?
Are reparations God's work, necessary to repay generations of injustice? Or are the sins of the past just that- in the past?