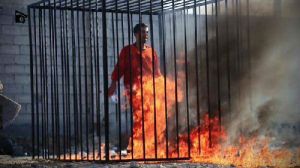 ISIS's attempt to drag us all back to the dark ages is based on their harmful use of hateful, radical jihadist ideologies that they justify with passages of the Qu 'ran. We look at the Westboro Baptist Church as a similar theology of fundamentalist insanity in the name of God. They, like ISIS, never performed any services to the public through their faith other than mere hatred and antagonism. Both groups are the same with one exception: Westboro didn't actually chop off anyone's head (they just picket funerals).
The crazed fundamentalists of all religions call for the subversion of equal rights - they deny the words of our Constitution which grant that all men are created equal and replace them with words from antiquity which they claim are holy. Here in America, we even allow tax exemptions to bigoted ideologies that seek to hold back society with their unproven, personal beliefs taken from ancient books written by men who claim divine inspiration. Where is the beyond a reasonable doubt evidence or the preponderance of evidence that would pass the bar of scientific scrutiny?
Our society incentivizes these divisive lunatic beliefs while secular views of equality and acceptance of science are not allowed to enjoy tax exemptions because they don't believe that the hereafter is waiting with glory and virgins, or that a snake talked. Now is the time to call for reforms in tax law. Thereby making all religions prove that beheading, stoning, and even denying equality is prohibited. We need to mandate by law that any group, religious or secular that fails to put in its bylaws a clause of non-discrimination based on belief, gender, orientation, or race be barred from incorporating and not given tax-exempt status anywhere in the United States and its territories.
What do you think?
The Constitutional Question
Technically, churches are "people" and people have freedom of speech. This means a call to bar some groups from incorporation based on speech and expression raises some questions as to whether it is Constitutional.
There are, however, limits to freedoms, including speech. Some examples are obscenity, "fighting words," and incitement to imminent violent actions. We are we've all heard that you can't falsely shout, "Fire!" in a crowded theater. Well, that's actually a bit of a misnomer but it will help prove our point.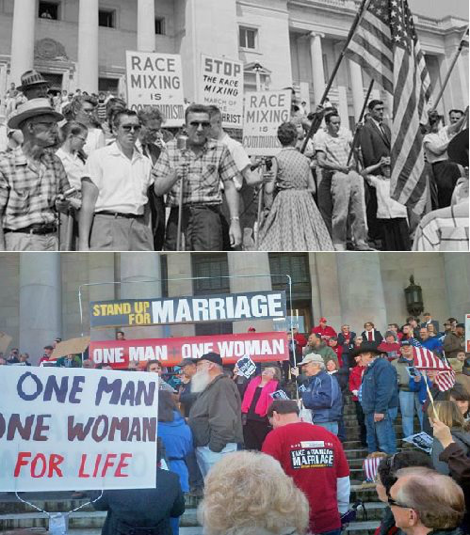 In the 1919 Supreme Court case of Schenck v. United States, Oliver Holmes wrote that causing such a dangerous panic by untrue words was not protected speech. What isn't widely known is that this was later clarified in another Supreme Court case (Brandenburg v. Ohio). It wasn't that the false warning caused "clear and present danger" that would deem it unprotected, but rather, the speech must incite "imminent lawless action."
This distinction made by the Supreme Court paves the way for the reforms mentioned above. Specifically, if a religious text or ideology can be shown to directly incite lawless action, it is not protected by the 1st Amendment. This means that fundamentalist beliefs that would directly lead to actions such as attempting to stop legislation for equal pay for equal work, or ban marriage equality, or allow racial prejudice cannot use the excuse of freedom of speech. The result of these political actions is a society in violation of the equal protection clause of the Constitution: lawlessness. This is why, for example we saw the courts put an end to segregation, or strike down state bans on marriage equality.
Today we believe that any "holy" writings, unless it can be verified to be written by a true deity, beyond a reasonable doubt, be subjected censorship for the good of the whole society. In other words, hate speech, incitement to violence, subversive acts of any nature, written or spoken is against the rule of concern, compassion, and cooperation.
What do you think?
Planting the Seeds
Secular (business) corporations are already subject to laws of non-discrimination against protected classes. The big change we are calling for is in the religious sector. Religions must not be tax-exempt for saying, "you deserve to die," or, "only we are the chosen people and our rights trump others' rights," or denying jobs or homes to people who rub their religious sentiments the "wrong way."
Words and notions codified in ancient scriptures have no place in a modern, civil society. We are not a Christian nation, nor are we an Islamic caliphate! We are the United States of America; 50 sovereign states with a preamble giving our people the right to choose under the banner of humanity and peace.
What do you think?
Universally, it is not in mankind's best interest to promulgate these religious texts as is. We've let them carry on for thousands of years now and they are used to justify terrorism, racism, sexism, homophobia, and the denial and hindrance of scientific progress.
What's interesting to observe is how readily members of one religion dismiss the beliefs of other faiths. We don't know how many times we've heard Christians call for an American ban of Sharia Law, only to turn around and attempt to create a Christian theocracy! Or Satanists planning to put up public statues designed to offend others in response to their personal offense to the 10 Commandments in public places. Oh, the irony.
What this shows is that there is overlapping consensus that religion ought not to infringe on individual freedoms in society. The hurdle we must overcome is that many folks fail to see how their own religion does this very thing. That's understandable, particularly if you were raised within a faith tradition.
The solution then must involve changing each religion from the inside out. We need to pull religious texts into the modern era.
Rewrite, Revise, Revitalize
Many religious texts were written for a specific audience, and chances are, we are not it. Mosaic Law in Leviticus was for the early Jews. Books in the New Testament of the Bible were directly addressed to early Christian churches in Asia Minor. The Baha'i writings of the Bab were meant to influence nineteenth century Persians, etc. Modern people need a modern message designed just for our century. Talking snakes, fiery flying chariots, and angels don't appear to us anymore (unless perhaps they manifest as UFOs on radar screens).
There is a long tradition of adapting these writings. The Bible, for example, has been translated hundreds of times including entirely different versions such as the English Standard Version which seems to deny the virgin birth of Christ.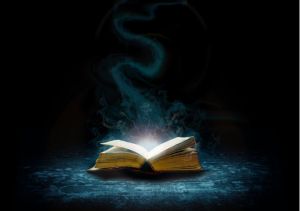 Why do we need to revise all holy books now? Islamic jihad against Christians and others from ISIS, the killing of gays and lesbians by Evangelicals in Uganda, a constant turf war between Israelis and Palestinians, and the oppression of people all over the globe are stemming from beliefs instilled by religious passages. The religions themselves aren't the issue, just these sections of text.
The current President of Egypt, Abdel Fattah al-Sisi, made a recent speech calling for a religious revolution and decrying how strong the link is between passages in the Qu 'ran and the violence we see from terrorists groups:
It's inconceivable that the thinking that we hold most sacred should cause the entire _umma [Islamic world] to be a source of anxiety, danger, killing and destruction for the rest of the world. Impossible!_
That thinking I am not saying "religion" but "thinking" that corpus of texts and ideas that we have sacralized over the centuries, to the point that departing from them has become almost impossible, is antagonizing the entire world. It's antagonizing the entire world!
We hope other religious and world leaders and you would also turn your gaze inward and comb through your own religious traditions for seeds of violence and hatred. Let's work with the peace-loving and just members of all faiths to trim the harmful fat from sacred books. Through revision, we can revitalize religion and human rights. Through calls for political action we can put an end to incentivizing divisive ideologies. No longer can we stand by and witness violence, shackled by a misguided, politically-correct notion of freedom; freedom to turn on our brothers, freedom to oppress them, freedom to destroy the planet. True freedom is to not be infringed upon. It is time religion stopped infringing on us.
Let us hear your thoughts, and forward this to your friends.
Sources:
Conservative Tribune
Patheos
Civil Liberties
Seattle Global List
CNN
Inquisitr
NewsMax