This article was submitted by guest blogger Priestess Danielle, ULCM Voodoo doctor and conjure woman
"The planet does not need more successful people. The planet desperately needs more peacemakers, healers, restorers, storytellers and lovers of all kinds." - Tenzin Gyatso, 14th Dalai Lama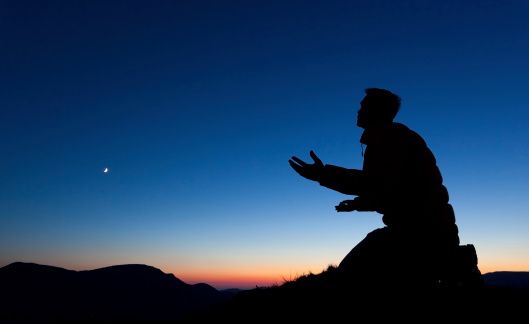 Be kind to yourself, treat yourself with respect and dignity, love yourself for all your flaws and faults, and remember to marvel at your own life and being. You are a beautifully created imperfect perfect being, a marvelous contradiction, and for better or worse you will have trials and tribulations. That being said, it is ok to say, "No, not today. Today I take some time to connect with my God."
When you take the time to look at yourself to the divinity that God has put within you, to take that time with your own soul to re-energize yourself, you can move forward with peace in your heart.
If you have been practicing your faith for much longer than I have, instead of judging me for what I don't know, realize that I try despite the fact that perhaps unlike you, I am alone, and maybe if you have had that honor, try to point me in the right direction with grace and tact, so that I can learn from my mistakes.
In the end remember we are all students; remain humble so that we can continue this journey to learning our place in the universe and in God's plan. Remember that you and I are children of God and that we might never know our road until we look back on it and see where we have been.
It is harsh words that push at the boundaries of our hearts and makes us waver like water ripples from a rock thrown into a pool. They can cause us to look at ourselves with doubt. Sometimes those words can stay with us for days, weeks, and even years.
When I find myself wavering on the faith that I have in myself I remember what a friend once told me: "You know more than you think you do, have faith." Most times we choose to look away from that faith and say that we don't need it in our life. The fact of the matter is that no one has the answer to everything and at one point you are going to have to put trust in something and be humble.
I have not always chose the humble path and found at one time that I could be quite boastful when I thought that I was right. These days I sit back and watch, keep my mouth shut for the most part because as I have gotten older, I have been humbled and I know no matter how much I think I know, there are a million things that I don't. I am not recognized by anyone as having a great mind or a well-rounded knowledge these are all things that I have to recognize in myself.
When I started my first book project I thought that I would have more than enough knowledge to fill a hundred pages and then with every passing day I looked on it and despaired. I found myself fumbling to find the right words or frustrated that the information I thought I had so ingrained in my head is lost somewhere in the back of my mind - hiding.
So today I have to say that in my searches I have to give myself permission to be wrong, and I have the right to the answers that I seek, but in order to have either one I have to have enough faith in myself to know that if I fall I can get back up, if I look I will find, and I don't need recognition from others if I recognize myself. In that spirit I will learn to ta
ke care of myself first, to be spiritually one with myself before I can effectively give myself to others.
First and foremost I feel that our Father would want what any good father wants and that would be for us each to take care of ourselves and to be happy in life. We throw ourselves into the service of others and take their sorrows on our shoulders but when it comes to our own hearts who is there to sooth our worries when all is said and done?
"There are always people who have it worse" or "I can't take time for myself, there is so much left to do!" Do we push aside our own needs when the time comes because others might have it worse? This is a trap that many light workers I have known fall into.
Yes, there are many things that require our attention and at the end of the day there are not enough hours in the course of that day to finish them all. Your own problems may be big or they may be small but suffering is not a contest to be measured against another; grief is not a race to get to the end before another.
Recently I had a hateful comment directed at me, and I won't lie it hurt. It was implying that I don't take my spirituality seriously (though I do, I just don't take myself to seriously). It said that I "don't teach but tell others what to do." No I have never said anywhere that anyone has to do anything, and these are my ideas like them or leave them. I am not here to "brag", I wanted simply to make my thoughts known. If you don't like what I write don't read it, if you think I am wrong kindly tell me why, I don't know everything, in fact in the large scope of the universal knowledge I don't know anything.
I understand the temptation to angrily join the fray, to participate in an ultimately futile argument with people you will probably never meet, the loudest argument is heard first and remembered longer for its ability to drive into the heart and stay there like a splinter. However I urge you to resist, those words are poisonous to not only those you direct them at but also to yourself, when you shut yourself off and console yourself with the fact that they are nothing but words on a screen you dehumanize them as they have you, you shut yourself off from God. Speak with the same kindness and patience that you would like to spoken to. Treat yourself with love first, be at peace with your words and have faith in God that He will see you through, when you allow yourself the conduit in which God can speak you become the voice of patience you wish to see in others, and that voice of encouragement could be the turning point in someone's life.
Priestess Danielle: A Voodoo doctor, root woman and backwood conjure woman.